Honeycomb - Creative Works Programme
We have a programme of events through to the end of March 2015 designed for you and completely FREE to attend. We're talking animators, designers, band managers, musicians, filmmakers, tour managers, producers, writers, games developers and programmers to name but a few. Reserve your place or register interest now via the links under each event, priority given to those from within the catchment area.
February Programme of Events
In the Highlands of Scotland Honeycomb is being rolled out in Lochaber, Skye and Lochalsh, Argyll and Bute. The Honeycomb application process is now open to anyone in the Highlands and Islands so all the events listed below are available to businesses resident in the Highlands and Islands. Honeycomb is also being delivered in Arran and Cumbrae, North Ayrshire mainland, East Ayrshire, South Ayrshire, Dumfries & Galloway, the six southern border counties of the Republic of Ireland and Northern Ireland.
For further information on Honeycomb - Creative Works visit the website. We will be continually updating this page with events, dates and venue information.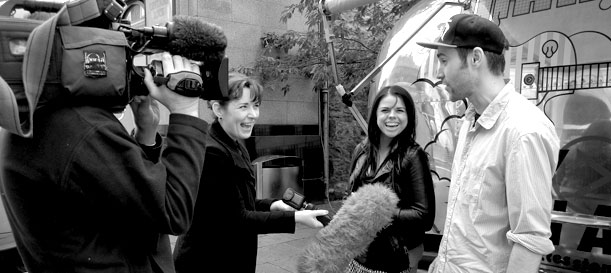 18th February, An Lanntair, Stornoway, 3.30pm - Late
XPONORTH GOES WEST
Speakers: Liz Rosenthal (Power To The Pixel), Sean Coleman (Producer), Campbell Glennie (GEITF), Alex Howell (Rawk Music)
Bursting at the seams this one-day mini conference will leave you armed with information and infused with inspiration. We have a fantastic line up of industry insiders and professionals at the top of their game.
Register now to attend this FREE event – please provide your full name, company, job title, location.
3.30pm - Registration
4pm - Brand Alignment & Sponsorship
5pm - Talent Schemes at the Guardian Edinburgh International Television Festival
6pm - Transmedia Working / Netwars Case Study
7.30pm - Networking Reception
8 - 9.30pm - One To Ones
8.45pm - Live Music: Callum Macleod
9.30pm - Live Music: Iain Spanish Mackay
10.15pm - Live Music: Willie Campbell
If you are interested in a one to one, which will take place between 8pm and 9.30pm please email Jenny Welch stating who you would like to connect with, your phone number, business name and role.
Brand alignment & Sponsorship
Alex Howell and Aex Smith will discuss how creative businesses can attract brand partners for their projects. This interactive session will aim to offer an end-to-end perspective on the process, and look at the realities and growing opportunities for creative practitioners to forge collaborative relationships with commercial partners.
Talent Schemes, Guardian Edinburgh International Television Festival
Campbell Glennie from the Guardian Edinburgh International Television Festival will open up the work of their talent initiatives and how you can apply to take part. With a wealth of experience in content production, management and showcasing, Campbell Glennie will provide a wealth of information for anyone interested and involved in filmmaking, particularly in finding out more about the opportunities available at the Guardian Edinburgh International Television Festival.
Transmedia Working / Netwars Case Study
Telling the story in the 21st Century – this session focusses on new partnerships, new ways of working, new products and most importantly new revenue streams. Looking at opportunities in transmedia working, this session is aimed at anyone working in creative industries, particularly tv production, writing, app development/games. It will feature the hugely successful Net Wars project as an example of just what is possible, and will open applications for Pixel Lab, an international Transmedia event being held in Inverness in June 2015.
There will be a chance to have one to ones with the following people as well as network over informal drinks during the day topped off with some live music, all at An Lanntair.
Liz Rosenthal is the CEO of Pixel Lab Programme director for Digimart's Global Digital Distribution Summit in Montreal She set up the UK office for Next Wave Films and is a consultant on cross media.
Sean Coleman is scriptwriter, novelist and producer Has created a number of successful cross platform projects for Living TV, Trouble, O2, Sony Pictures, Fox International Channel 4 and BBC Lead writer for Milli – a series of picture books, interactive story books for tablets and animated television shows for pre-school children Wrote a three part graphic novel series for cross platform Netwars: Out of CTRL Has now added first novel in the series with two more commissioned, film commissioned and tv series in discussion Game in development and app being released shortly.
Campbell Glennie is the Director of Talent Schemes at the Guardian Edinburgh International Television Festival, with responsibility for The Network and Ones to Watch. He also serves on the board of Four Corners, East London's film and photography centre. Previous to that he was Marketing & Business Director for Sheffield Doc/Fest, one of the world's biggest documentary festivals. Campbell was also Director of Exhibition at Future Shorts/Secret Cinema, a senior content producer for Screen International and Broadcast, and owned and edited Fest, voted the definitive independent Edinburgh Festival resource by The Times - as well as producing projects for BBC Worldwide and Radio 4.
Alex Howell is Director of Rawk Music and Azure North Ltd. He works on brand management and strategic campaign development, distribution & international development, touring logistics and production management and events management. He designs bespoke branding campaigns and specialises in aligning events and bands with brands such as Bacardi, Red Bull, Monster Energy Drinks etc. Rawk Music provides artist management, international licensing and production management.
Helena Ward – Creative Scotland – Portfolio Manager Creative Industries
Peter Urpeth – Industry Network Manage – XPONORTH writing and publishing
Amanda Millen – Industry Network Manager – XPONORTH screen and broadcast
Alex Smith – Industry Network Manager – XPONORTH Music
Jeni Oliver – Scottish Development International, Senior Development Manager, Creative Industries
John MacDonald – HIE, Account Manager
Iain Hamilton – HIE, Head of Sector: Creative Industries
20th February, West Highland College, Fort William, 9.30am - 5.30pm
LIVE STREAMING WORKSHOP
Speakers: Dougal Perman (Inner Ear)
Dougal Perman from Inner Ear is delivering this one day workshop on live streaming looking at the end to end process, online platforms, technical knowhow and all you need to know to set up your own live streamed event. Inner Ear has been at the forefront of producing digital content and has worked on a number of live streaming projects including Sound To Sea - a memorable night featuring live music, aerial dance, fireworks and spectacular visuals on the dynamic and inspiring waters of Glasgow's River Clyde.
Apply to attend this workshop. Places are limited so will be offered on a first come, first served basis to people from within the Honeycomb catchment area (Skye, Lochaber, Lochalsh. Argyll & Bute).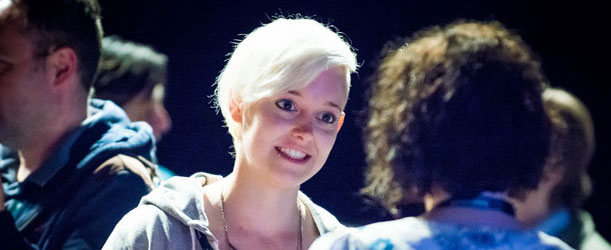 21st February 2015, BW Imperial Hotel, Fraser Sq, Fort William, PH33 6DW, 9.30 - 5pm
MICRO SALES PROGRAMME: DAY 1
Speaker: Owan Wyn-Jones
Are you a start up or sole trader and need some guidance in sales and marketing? This two day programme is designed to cover all aspects of developing workable processes and a viable sales and marketing plan that you can use moving forward in growing your business.
You should come away from this two day course with the confidence and ability to identify market opportunities and sales leads, understand your market better, use business analysis tools, understand what your USP is and develop robust sales and pitching processes.
Owain Wyn-Jones
A proud Welshman living between England and Scotland, Owain currently provides marketing support and consultancy services to a broad range of businesses across the UK. With a strong background of self employment in the IT, Advertising and Adventure industries, Owain is currently sharing his experience and enthusiasm for Marketing with the Eigg Box on the Isle of Eigg. Working and living on the island, Owain is actively engaging with the diverse range of creative businesses based there, and helping them develop robust and measurable marketing strategies to facilitate growth.
Working with the Eigg Box is a unique opportunity for me to work with and support a broad range of businesses. It is a fantastic platform for me to share the professional knowledge and experience I have gained during my career. I am also equally excited to be working with ScreenHi on the delivery of the 'Mirco Sales Programme'. The two day workshop will be a faced paced and vibrant introduction to planning successful sales and marketing strategies.
The second day of this course will take place in March in Fort William. Places are limited and the deadline for registering interest is Monday 16th February 2015.
If you are interested in attending this valuable workshop please register your interest here. We will contact you after the closing date to confirm if you have a place.