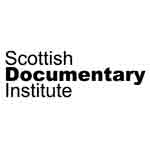 Bridging The Gap - Still Receiving Applications
Thu 29 Nov 2012 / News
Deadline is Midnight on Monday 3rd December
ScreenHI partners Scottish Documentary Institute are into their tenth year of delivering the Bridging The Gap scheme, which we have supported for a number of years It provides a mentored and funded platform for graduates to make a 10 minute film by working closely with SDI and industry.

They are looking for strong contemporary stories led by interesting character(s) and a creative approach, which may cross over into animation and experimental film.

Read the guidelines on their website and submit your project here.