Duirinish Media And Culture Club Short Film Events Review
Thu 1 Dec 2016
Murdoch Matheson shares his review of the most recent events hosted by Duirinish Media and Culture Club on the Isle of Skye on 26th November 2016.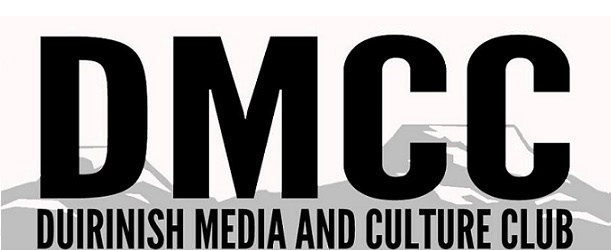 Image: Copyright Duirinish Media and Culture Club
Murdoch Matheson
Duirinish Media and Culture Club
Here is Murdoch's review:
The Shorts-est Day
Saturday 26th November 2016 goes down as the day when the Duirinish Media and Culture Club put on not one but two short film events: firstly the DMCC Popup Cinema at the Xmas Fayre, the necessary antidote to all the betinselled nonsense; secondly, and also at Dunvegan Community Hall on Skye, the Hula event including a personal appearance from the film's director Robin Haig.
Image: Copyright Mayanne MacGregor
Beleaguered lunchtime shoppers found sanctuary, popcorn and mulled cider in the Dame Flora Lounge as the silver screen, welcoming darkness and comfy chairs worked their familiar magic. There was significant sign-up for our newsletter. We have always believed that local audiences watching locally made films has to be a good thing, and in this aim, we have been helped by ScreenHI over the years to programme the work of many emerging filmmakers from Scotland and the Highlands. With thanks to XpoNorth Screen and Broadcast we screened a selection of shorts from their 2016 festival film showcase programme. Also gratefully received were some pieces of historic footage from the Skye and Lochalsh Archive Centre and the Glendale Trust.
Image: Copyright Mayanne MacGregor
Duirinish Media and Culture Club is a community group which brings film that falls outside the limits of multiplex programming to a remote community. In addition we have acted as impresario for musical performances and book signings. Themed events with food and drink served in character have been part of our offer. We have even been part of a film's release schedule! (The Great Hip Hop Hoax by Jeanie Finlay); and people who are looking for exposure for short films are welcome to get in touch directly (duirinish@hotmail.co.uk).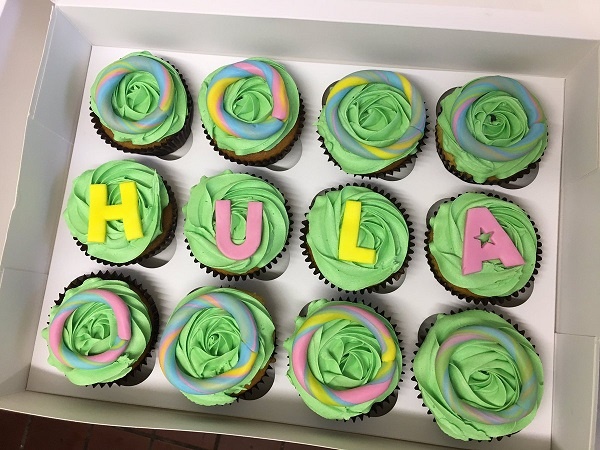 Image: Copyright Robin Haig
We didn't put out nearly enough chairs to begin with for Robin Haig's Hula event, although there were certainly enough hula hoops. The audience came from far and wide, even visitors staying at the camp site. And the observation of another part of the hospitality sector in the highlands, in the form of the heroine's diffident move into bed and breakfast, is funny and comes across as real ... maybe because it is? Haig's Dear Dad is a touching study of human imperfections, the real Robin and her real father making voyeurs of us, as they try to adjust to the changes which have occurred in their relationship since the apparently idyllic days of her childhood. It packs a hefty emotional charge in 10 minutes which proves what can be achieved in films which are short and haven't cost the earth to make. Crofting's New Voices was a commission from the Scottish Crofting Federation to make a conference record and reflects Robin's personal commitment to crofting.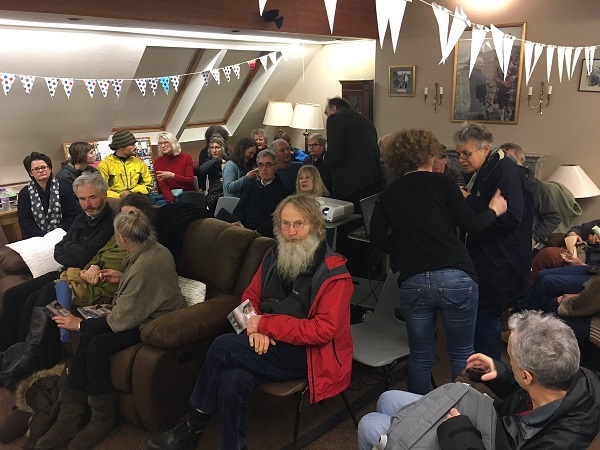 Image: Copyright Robin Haig
In a lively Q&A, Robin proved engagingly forthright in her answers. Asked about whether she thinks about crowd-funding to raise money to make films: "It makes my blood run cold ..." she begins as she explains her fear that you are likely to waste time and energy on this, which should be going into making films. We have learned much but if you want to know where the choice of hula hoop as motif is rooted ... well you'll just have to invite her yourselves.
Image: Copyright Robin Haig