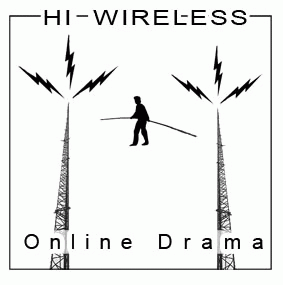 HI Wireless Call For Applications
Wed 12 Sep 2012 / Opportunities
We are super excited about this forthcoming collaboration with the successful online drama training scheme HI Wireless It's targeted at new and experienced theatre and television drama writers based in the Highlands and Islands who are looking for their first broadcast commission in English or in Gaelic.
We are looking for 12 writers to develop their skills and experience in the radio drama world over a 9 month period The dramas will be commissioned in October, followed by workshops and mentoring over the winter culminating in the delivery of the final scripts and recording the dramas in Spring 2013 Transmission scheduled to begin in June 2013.
We will work with 12 writers each producing a radio drama of up to 20 minutes, 2 of which will be in Gaelic Each writer will be mentored by an industry professional and taken through the rigorous process of delivering a script for production. The scripts will then be recorded and distributed online.
Download this information sheet for further information on the structure of the scheme and the timeline.
Download this application brief if you are interested in applying for one of the 12 positions.
Deadline for applications is the 8th October 2012