Hebrides International Film Festival 2016 Review
Mon 10 Oct 2016
Muriel Ann Macleod is the Creative Director at Rural Nations CIC and leads on the Hebrides International Film Festival.

Image: Rural Nations CIC
Muriel Ann Macleod
Creative Director, Rural Nations CIC
Here is Muriel's review about HIFF 2016:
All images copyright: Hebrides International Film Festival
Hebrides International Film Festival (HIFF) 2016 was a great success, building on previous years we are growing. Across the 4 day festival we presented current and relevant environmental and island world cinema made in the last 3 years to our audiences across venues in Lewis, Harris, Uist and Barra. We are delighted to have upped our audience by 600 people, making a total audience of 1,403 across the festival's screenings this year. We had the opportunity to host the UK Premiere of Vanishing Sail from the Caribbean, and a unique programme of features which included Scottish film Islands and the Whales and hard hitting environmental films like The Messenger and Seed: The Untold Story. We complimented our feature programme with an equally international and varied selection of short film work which included work from Iceland, Norway, India, Louisiana in the US and included a Gaelic animation and Hebridean crofting story Away with the Land.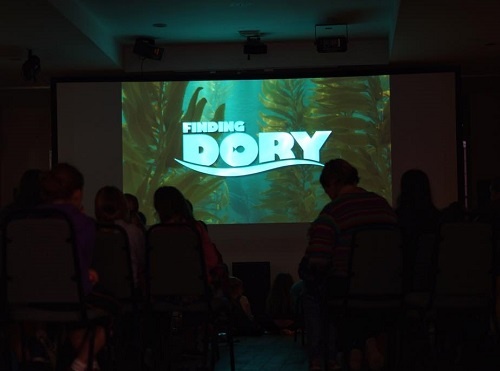 Our visiting masterclass events, made possible with thanks to XpoNorth and Comhairle nan Eilean Siar, were very well received and something we hope to build on, cultivating opportunity for local makers to get involved, network and be inspired by independent film makers from around the world. We have established an exciting new model for networking - presenting a unique opportunity for film makers not only to share with audiences but also to connect with each other by housing them together throughout the festival in a shared, self catering accommodation.
The festival resulted in international film makers taking an interest in producing in the islands and collaborating with makers here. Film producer Justin Sihera expressed interest in returning to create work with a local boat builder. Director Charles Wilkinson from British Columbia also expressed interest in collaborating with Rural Nations CIC on a Canadian/Scottish co production of a local Hebridean story.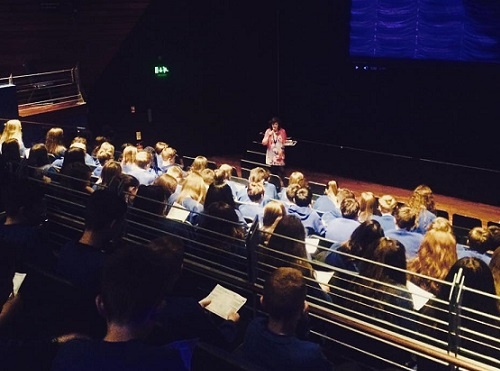 We are looking forward to next year where we hope to continue to grow as we develop further strands to the festival. We welcome submissions of current short or feature films fitting our ongoing themes of islands, environment or indigenous community. Email Muriel or find out more about the festival at the HIFF website.