High Drama From HI Wireless
Tue 24 Jun 2014
Just over 18 months ago saw the first coming together of all (ok, nearly all) the drama writers successfully chosen to take part in a long term drama writing programme that commissioned and produced 12 radio dramas, which will broadcast online It was a mentored and supported programme to help the writers through every stage of standard industry practice from pitching and scripting ideas to the recording and delivery We first advertised back in mid September 2012, you can read a little more on the content of the workshop and see the final list of successful writers on the programme here We have followed their progress through their own words in this blog Now in the final stages the writers have had their dramas recorded with actors at the BBC Scotland studios at Pacific Quay in Glasogw...
The Recording!
FInal preparations and thoughts of going into production
Final drafts please!
Edit, nip, tuck those scripts.
The first deadline and mentors assigned
A brand new year.
One month in and distracted by the Festive Season?
First thoughts from the workshop...
The Recording!
Alan McDiarmid, Friday 27th June 2014
So they told me that it was the most expensive greenhouse in Scotland but Pacific Quay was great! I was looking forward to the process anyway and I wasn't disappointed. A full day in Radio Studio One went by in a flash. Okay, I wasn't the one who was grafting, I left that to Alan, Dave and Mick on the production side of the glass with Paul and Maureen sweating it out in front of the mic, but I still hope my small and occasional contributions were useful. The biggest impression for me was that this was another stage in the development of the storytelling and that I was now part of a team for a spell. Most of this writing business is pretty solitary after all, so for a while it was good to have others to share the struggle with.
To say that the story has evolved is a real understatement and I can only offer my thanks to those who have helped along the way. I am confident that they have made it better. I can't wait to hear the finished product.
Hmm now what's next?
Dave Till, Thursday 26th June 2014
On Sunday 15th June I made the pilgrimage down to the BBC Scotland studios in Glasgow to see my radio play recorded. Walking rapidly down the river Clyde I noticed a bridge that looked exactly like the one on telly behind the newsreader on Reporting Scotland. Of course, it was the same bridge but from the other side and a lower angle. And in the studio I had a similar experience – I saw an actress who looked exactly like one of the cast from This Life (admittedly at little older) - a show that I liked a lot when it was first broadcast in the nineties. And indeed it was the same actress – Daniela Nardini – nice to think she would be saying words I had written. All I needed now was a script as good as those from This Life – a tall order I know, but basically I'm using exactly the same 26 letters that those writers did, so I'm in with a chance.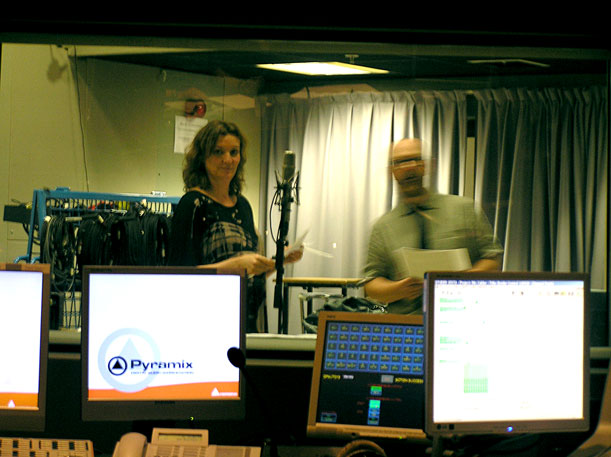 Anyway it was a fascinating experience to have to sit there and do nothing but watch – oh yeah, I did say one cue line to Daniela from a position away from the mic – but that was my sole contribution. And you know what – it was hard to just be - to not try to direct nor act out the lines - harder than I thought. And this must be the writer's dilemma the world over – you produce your baby and then you have to hand it over and watch others feed and change it. I was dying to do something but it was not my place. I had to sit on my hands and tie my tongue in a reef knot and when that failed I had to resort to the old fallback of eating KitKats (see previous blogs - and made all the more difficult with a tongue locked into a reef knot).
Anyway as part of my holistic approach to writing (see previous blogs again) I'm working with Deepak Chopra's 7 Laws of Spiritual Success. And law number 6 is all about detachment – you do what you can do and then let go. And I must get better at this. Alan de Pellette is a smashing director and a very nice guy to boot and the actors – Daniela and Grant Smeaton are both highly experienced performers and very nice people to boot also, so if anything needed to change it was me and my attitude. The story of my life really.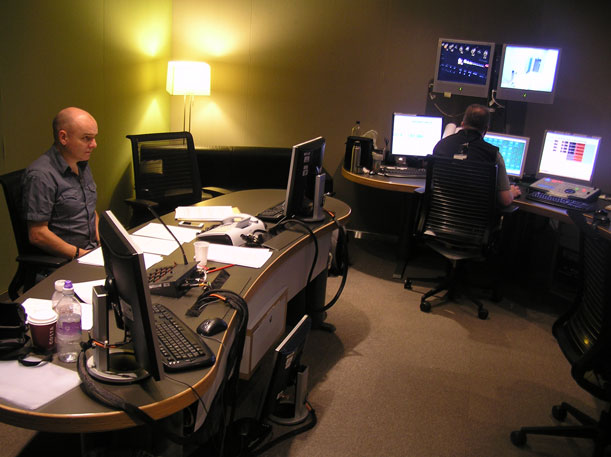 Anyhow, some 20 months into the project and it looks like we are approaching completion. Hurrah! And have I learned a lot about writing and life? You betcha! Thanks to everyone concerned – Amanda, Olivia, Alan, Daniela, Grant and all the other writers whose work I hope to 'hear' soon. And here's a final irony – I have high frequency hearing loss and can no longer make out the spoken word clearly on radio. (A comparison that springs to mind is a chef declaring he has no taste buds) So when the plays are broadcast or podcast I would love to have electronic versions of each of the scripts to refer to as I 'listen'. I'll do the same with mine if that helps others. Cheers everybody.
Jan Storie, Thursday 26th June 2014
Sunday 8th June was a pretty big day for me Eden was about to come to fruition, literally The day dawned bright 220 miles to the north of BBC Studio 1 The deer kept to the verges and the eagles soared as I headed south excitedly Then, in the sunshine, there it was, Pacific Quay, in all its glory. After months of work the day had arrived and so had I.
Straight in to meet the brilliant cast and excellent crew Immediately I knew it was going to be a good day When I went into the studio I was fascinated by all the gadgets and gizmos and entranced by the workings of the sound recordists. Sheer genius! The layout of the studio suite was amazing with various rooms in which to record different locations, different surfaces to walk on, stairs with many varied treads, a corridor area to give distance, telephones (assorted), and many other special sound effects on hand So much potential. It was the whole world (and more) in a relatively small area In fact it was Eden.... And then the magic began.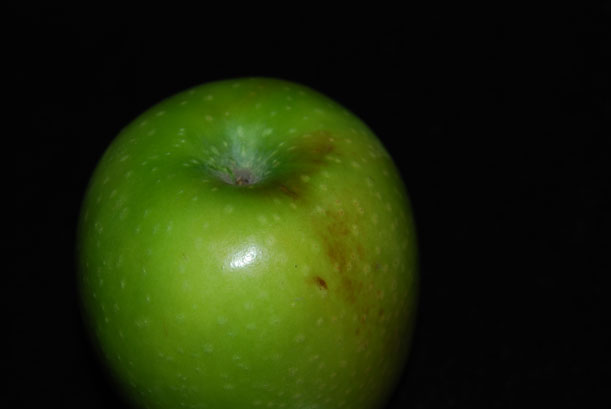 God made a really big entrance as you would expect and Adama was perfectly innocent amongst the sound of birds and bees in Eden Add the intriguing arrival of Yves and his dangly bits and Gabriella with her tickly accessories and the scene was set Laughter was a key component and, despite the intensive day, we were still laughing at the end of it With the occasional consultation over lines that needed tweaked or adjusted to better suit the medium it was all going well. Somewhere, however, there lurked a serioussly, ssleazy ssnake, a devilish creature intent on temptation but there was a problem with the apple... there wasn't one! No apple? High drama It was essential for authenticity to hear that juicy crispness echoing around Eden (and the internet!) as a bite was taken out of the fabled fruit I did have an apple in the car that had been my constant travelling companion for some time … but I knew it was wrinkly However, no worries, for this is the BBC The cafe had apples A beautifully juicy version was available which was auditioned and got the part The perfect fruit Wow was that apple the crispest and juiciest apple ever? Judge for yourselves We've got to get ourselves back to the garden....
God was played by Gavin Mitchell, Adama by Jayd Johnson, Yves by Mark Prendergast, Gabriella by Linda Jane Devlin and Satan by Jonny Lessani Eden was directed by Alan de Pellette and produced by Amanda Millen The myriad of sounds of Eden were created (Sorry God!) by the capable hands of Mic Calder and Jesse Godolphin.
A big thank you to everyone who made Eden come to life. It was a great team and a fantastic experience I loved it Hope you will too.
Sylvia Hehir, Wednesday 25th June 2014
My meeting with Alan de Pellette in Tyndrum was great. Well, he bought me chips, and we talked a lot about the characters in my radio drama. Then a couple of days later a document arrived with his comments on my draft. Two pages worth It took me quite a while to even consider the changes that would be necessary, yet my brain must have been working on things without me knowing it and when I finally sat down to tackle the re-write it wasn't as bad as I'd expected. A couple of scenes needed adding – one in particular I discovered was crucial for the audience's understanding of the characters and the plot. Alan knows what he is talking about, and I consider myself extremely fortunate to have had his input. I recorded myself reading the script out loud, then went through the usual rollercoaster from thinking 'this might not be too bad' to thinking 'this is a load of c**p'.
To say I was stunned when Alan emailed me the cast would be an understatement. And the day of the recording was an experience that left me utterly hooked. So, at the end of the adventure, I want to thank Amanda, Alan, the cast, the sound recordists and Chris Dolan for all their work in making my slim idea for a play into a reality. Earlier this year, in my other writerly activities, I read the opening of my novel for teenagers at the Scottish Book Trust New Writers Showcase to a very supportive audience. Another exhilarating and addictive experience.
Sophia Heckmann, Wednesday 25th June 2014
Well hello there! I can't believe how long it's been since I wrote the last blog post, I feel a little rusty to be quite honest with you. Let's see, what has happened since the last entry? Well for starters, I have finished my HND in Acting in Performance and moved from the High to the Lowlands to continue my studies at the University of the West of Scotland. Also, and maybe more of interest for this particular blog, my radio play has finally been recorded.
Since I am an actor as well as a writer, I got to audition for the female part in my play, Hayley, and in the end I was given the part. This was my first ever radio play, both as a writer and an actor, I was incredibly nervous the night before and the morning of the recording. Sunday timetables meant trains were getting into Glasgow later than usual, which left me arriving at the BBC Studios 15 minutes later than I was supposed to be (which I did announce beforehand, don't look at me like that).
First of all, we had a read through of the play, which made my nerves a little better, and then we went through to the studio. I felt like Alice entering wonderland in a strange way, there were so many things and rooms that I hadn't anticipated would be there at all. I think I was most fascinated by the big staircase at the back of the room, which was split into three sections made of different materials - carpet, cement and wood - in order to create different sounds for radio. As we had a lot of pages of script to handle, sometimes up to three or four for one take, we were given plastic pockets to put them in in order to minimise the rustling of paper.
The character I was playing wasn't in the first scene, so I got to sit in the control room and get a little insight in what the director and sound mixers hear during the recording before it was time to go into the studio and act myself. Hearing those first few lines of my play come to life was such an amazing experience, and I found myself grinning from ear to ear while I was listening.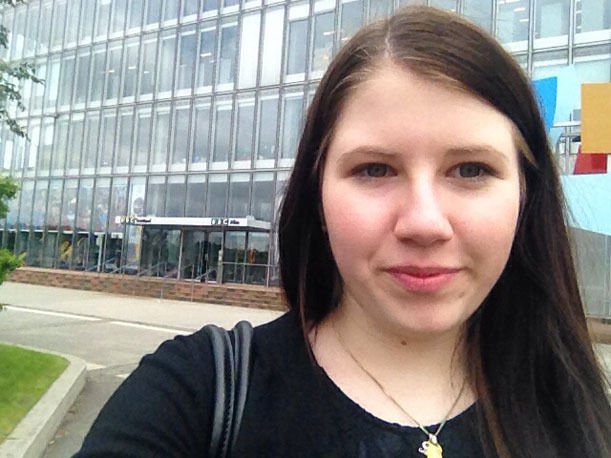 When it was my turn to record, I tried to be as professional as possible about the whole thing, and after a couple of takes I relaxed enough to really enjoy the entire experience. Between takes, Alan gave us notes on our acting, which was very helpful. I found it interesting how important it was where we stood in relation to the microphone, and I had to constantly try to remember all of my different positions. Time flew past ridiculously quickly and it felt like we had only just started when we were done recording. I am very much looking forward to hearing what the final result will sound like, and I am delighted that we'll be able to share the story and all the hard work that went into it with an audience.
Alison MacDonald, Wednesday 25th June 2014
Landing at Pacific Quay to record The Honeymoon's Over, with the metallic bodywork of the Science Centre casting a silver sheen over everything, I knew it was going to be good day Amanda Millen and Alan de Pellette were at the front of BBC Scotland, with the actors, Vivien Taylor (Mary), Angie Moir (Mary Fleming) and Jonny Lessani (Henry and Caddie), who were all enthusiastic, and might I add, incredibly good looking.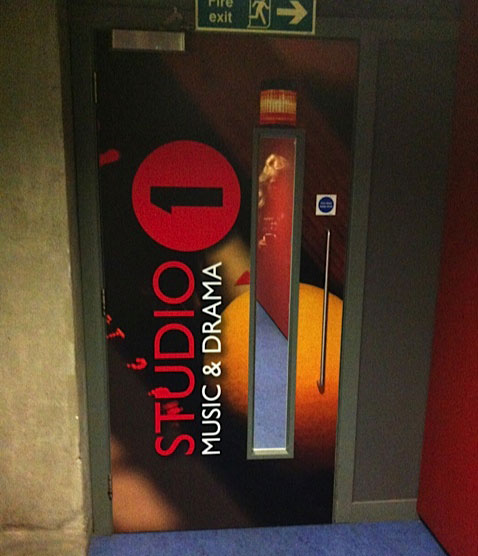 I picked up my pass, took a swift selfie with it, and promptly lost it en route to getting a cup of tea. A right bargain, by the way, 46pence for proper Tetley, and not a wee thimbleful either Can't get a sachet of ketchup in the McDonald's here in Holland for less than 50 cents. The BBC Canteen was fabulous, not simply due to tea priced under "TWOFERA PUOOON", but also giving us an uplifting view of the squinty bridge.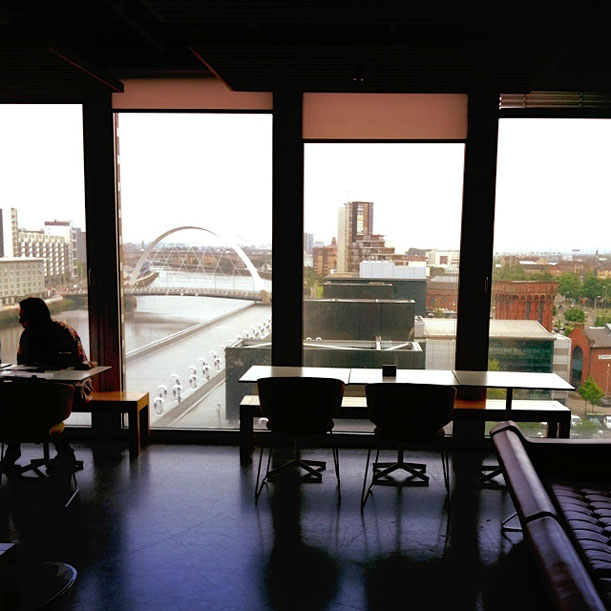 Alan de Pellette, now the Patron Saint of the Diplomatic Edit, began a read through with the actors Maintaining a French – Scottish accent is initially tricky, as shades of Bangladeshi can creep in, but the talented Vivien Taylor did it beautifully There really is nothing like a read through to show up the faults in a script I am thinking of a getting a knuckle tattoo of "Less Is More" to remind me of the golden rule learned.
Chris Dolan told me at goNORTH that if any character has more than three lines in a oner, generally that's too chunky. The actors made an amazing job of overcoming the chunkiness of my script, under the direction of Allan de Pellette.
The Miracle Men of Studio 1 created an outdoor atmosphere for Scene 1, when Queen Mary is golfing Tying for first place in my Favourite Sound Of The Day - the golf club hitting Henry and the castle door creaking open I would like the latter as my doorbell Watching the actors being directed to walk in certain ways to create authenticity, and help pace the action was really interesting, and helps me appreciate how much can be added to a script by the technical skill of The Miracle Men The process taught me a great deal of a) what I do wrong as a writer; b) what I should aspire to incorporate next time; and c) sharing characters with a director, actors and Miracle Men could become addictive.
I had to leave for my Amsterdam flight, so unfortunately never heard the recording of Scene 3, which I am hoping was culled down into less clumsy chunks.
That I am looking forward to hearing the end product is a huge understatement That the experience has inspired me to write more is an even greater one Thank you for this creative, collaborative experience, Hi Wireless.
Dave Smith, Tuesday 24th June 2014
I really enjoyed the recording session when, at the apparent flick of a switch, we were suddenly outside in the rain or in the cramped confines of a car. In the first round of HI Wireless we used the Acorn studios at Findhorn and James Bryce did a brilliant job of working with the relatively unsophisticated facilities and a huge job in post production. The other week at the BBC it was great to see what a fully equipped drama studio is capable of. By comparison, at Findhorn, when we wished to create an outside ambience we had to resort to the highly technical device of " going outside". Now those who know me will know I'm a firm fan of low tech solutions to hi-tech problems but that solution brought its own problems like rain, re-rigging and asking the nearby, naked people in the hot tub to keep the noise down! So none of that at the BBC, a huge range of sound effects no re-rigging in the rain, and no hot tub.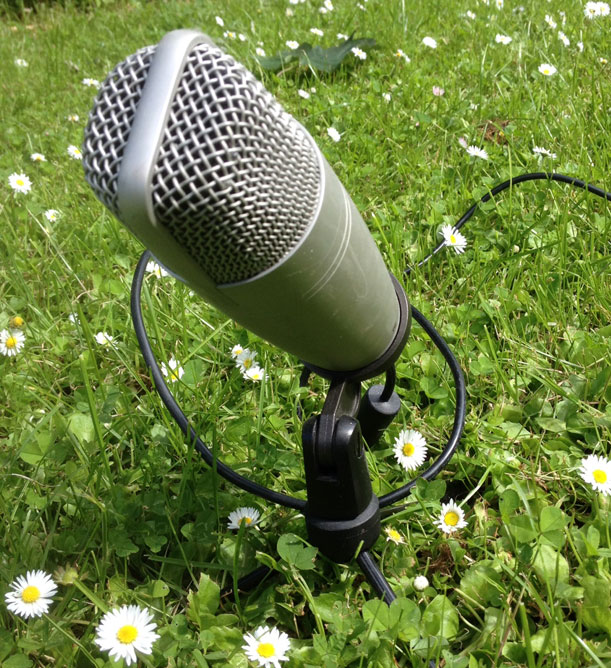 Thanks to Alan and the technical staff for finessing everything to a high standard and also thanks to Ewan Donald and Helen MacKay for being the protagonists of my pre-referendum play, Border Control As ever these two actors inhabited the roles quickly and skillfully bringing the piece to life. As a general rule I think writers love it when the words they have been mumbling to themselves for months over their keyboards are suddenly in someone else's mouth and given energy and freshness, I know I do.
So onwards with the HI Wireless project, I'm looking forward to hearing all the pieces when they go on-line.
Phil Baarda, Tuesday 24th June 2014
This was the bit I was most looking forward to in the whole project – going into the recording studios at the BBC's Pacific Quay in Glasgow.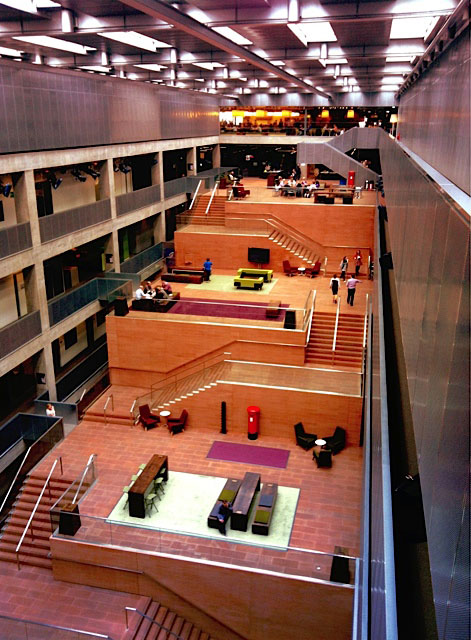 I'd heard about the studios' legendary sound effects – the fully fitted kitchen with working taps, the stairs with three different resonating surfaces, even a built-in bedroom for those intimate scenes… all of which were present. Adjacent – a tardis-like powerhouse room full of lights, knobs and top-to-bottom recording equipment, which is what I imagine an air traffic control room would be like "It could be much better" said Mick the sound engineer.
The actors for my play were Matthew Zajac - ace actor of The Tailor of Inverness fame amongst many others things, who I knew through other playwriting I'd been involved with; the other was the excellent Sheila Grier who became a household name through Brookside. Wow - big people like that acting my little play! And the cliché became true – they certainly did enrich and bring out aspects of my characters, which I hadn't imagined What's more, they did this on the first few readings – there was no rehearsal, each scene being wrapped up in just a few takes.
Plus, it was great fun. Professional at all times, of course, though banter abounded throughout the day We giggled at times like back row schoolchildren. I listened to larger-than-life show biz tales. I got to sit in the green room. I had lunch in the also-legendary BBC canteen (fish and chips and mushy peas - since you ask) where I learnt I'd missed seeing Lulu by 24 hours, and Billy Connolly by around 6 months…
Oh yes, luckily I'd made a reference to 'BBC' in my script which – despite quips from Mick and Matthew – wasn't product placement, and which I hadn't hastily substituted for 'Sky'….
So… looking forward to hearing the final recording – in whatever broadcast medium. Via the BBC Scotland airwaves would be excellent – my fingers are firmly crossed for that opportunity.
Mairead Bush (ne Martin), Friday 20th June 2014
Well hello there, it has been a long time hasn't it? And what a lot can happen in such a short duration… I am now a Bush and not a Martin. Yes, I got married in May. It was a great day, lots of people, lots of sunshine (no midgies, always a bonus!) and beautiful Highland scenery, can't go wrong. I also had a beautiful baby daughter in November (Aoife Màili) and we are enjoying watching her grow up every day.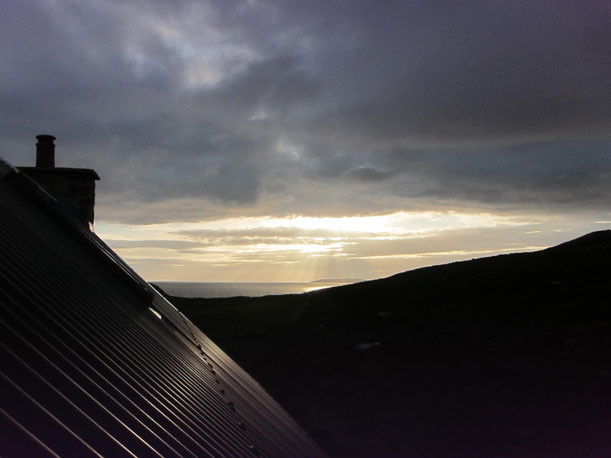 Unfortunately I wasn't able to make the recording of the piece but I did hear that it went really well and the actors were fantastic so I am uber excited to hear the final result. I had a fantastic meeting with Alan De Pellette beforehand who went over a few bits and pieces of nipping and tucking to do on my piece and I am really happy with the final draft. I can't wait to hear the actors bringing it all to life. There is talk of a launch of the series and I am really looking forward to seeing my fellow writers and hear all about their experiences, but also to hear their dramas. I am sure I can speak for everyone else in saying that we have all learnt so much while being involved in the project. I know I have I mean, this is the first radio script I have ever written. Pretty incredible eh! From the beginning to the end my piece has developed and grown with me in so many ways. I am confident that on listening to it I will learn even more.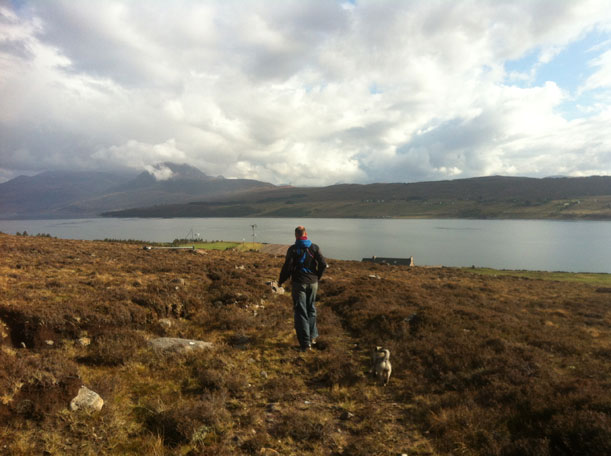 My future plans? Well, I hope to continue writing that's for sure. I want to write radio scripts and film scripts and theatre scripts and perhaps a novel one day… but one step at a time Mairead! I am enjoying settling into life on Scoraig. Every day is inspirational when in the Highlands and enjoying the beautiful weather. I have picked up so many tips while working on this project. I recommend definitely reading your script out loud and if you can get anyone to read it along with you that definitely is an added bonus. Don't forget to write write write! The more you write the better you get!
Oidhche Mhath!
Kerrie Noor, Saturday 14th June 2014
Last Saturday I dived out of bed too excited to eat; I sculled a decaf and headed off in my 1 litre Citroen I thought I knew how to get to the BBC in Glasgow, but thanks to some dodgy instructions from a Glaswegian with a dubious sense of head gear, I made a few wrong turns and ended up in Govan… There is nothing more nerve racking than coming close to your dreams and meeting people who can help make those dreams happen. And nothing more off putting when you are trying to negotiate you way around 'one way' Glasgow in a time frame of 15 minutes!
In another life I was a Home Help; decades ago when visits to elderly were an hour and the carers were still allowed to change light bulbs. Back then I would spend hours listening to the BBC in the car while driving from one client to the next; fantasying… Every Friday morning I would listen to Desert Island Discs imagining myself as a great writer talking about my childhood in Suburban Melbourne I even argued with myself about which music I would use and what luxuries I could take. Would Neil diamond and Abba ruin my chances of being artistic and intellectual?
If they could see me now I thought, pilling salad on to my plate from the BBC canteen and cracking jokes about diet coke and mayonnaise to the girl behind the till. Especially my old English teachers; Gillespie with the dandruff that didn't quit and Freeman who maintained I had 'spelling and reality issues'. 'Do you ever read your work,' she used to say scribbling all over my essays with more red ink than Etcher Sketch pad? Well I am on the other side now baby, where you need a name tag and an escort to get in!
Living the dream…
The recording studio was like the deck on Star Trek deck; on an astronaut's budget, but then I am used to working in Dunoon Community Radio where a lot of tape is used to hold things together. I watched but didn't learn much about the production of a play other than it takes a long time, a lot of takes and being an actor is no picnic. There were two fine actors from TV making my words come alive with more effervesces and feelings than I ever imagined. And there were other people doing magical things with sounds and asking about the character's motivation and the 'back plot' Not one person mentioned 'spelling'.
"We have a few queries…suggestions" said the Producer.
Whatever you think it's totally okay with me I thought …
"What about if we …"
Yes Yes Yes, was in my head like Meg Ryan in THAT restaurant … do what you want; you know better than me…who am I to argue…I'll even make her be a Lesbian deer stalker if you like.
But I decided to keep off my knees, a good writer doesn't grovel, I had to act like I knew what I was doing, when in truth I was completely star stuck. But I haven't reached the 'other side of fertility' without learning a thing or two. Menopause doesn't come alone but rather it comes with a built in ability to hide your feeling or at least blame it on a hot flush… When in doubt, when in over your head, when with those who feel bigger than you talk; say little, watch a lot and don't eat anything that is likely to get your insides all shaky. There is nothing more distracting when you are trying to think on your feet than trying to control the rattling of an over active intestine.
The day went too fast and hearing true professional bring my script to life is something I will never forget. In the end I left with my best eye contact ever AND a firm handshake. I ran for my car in the rain and didn't care, smiled at anyone non-threatening and spent a fortune on cheese in Asda. My work had been taken seriously; recorded in a BBC studio and read by two professional actors. For a writer who is still of the 'Indie' status, feeling groovy didn't even begin to cover how I felt that day.
FInal preparations and thoughts of going into production.
Jan Storie, Sunday 14th July
Summer is well underway here, at last Hot days, warm nights and fewer midges as well Heaven! Or at least my idea of heaven anyway But is all perfect in my world? Maybe not. How many people have we heard this week complaining about the heat or the fact that the garden needs watering? Somehow it seems that too much of a good thing can become dissatisfying in some way. We want something else, a change from what has become the norm If it's always good weather how can we appreciate it properly? When my cousin went to live in New Zealand, the better weather of the North Island was a dream come true for her Little rain, warm days throughout the year, the most she ever needed to wear was a jacket, even in winter It only took a short time to make her realise that she was missing something though, the changing of the seasons That progression through the year that grounds you, lets you know where you are and where the world is She missed that joy of kicking up the fallen leaves in the park in Autumn, the cold air breathed in on a misty Winter's morning, the first signs of snowdrops in her January garden Simple pleasures but something, somehow, that makes us what we are and lets us get perspective on time and nature, the world's ever changing state.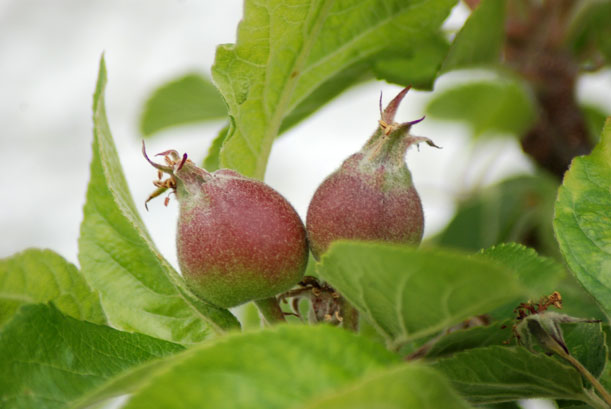 As King Soloman said: 'To everything there is a season and a time to every purpose under heaven, A time to be born and a time to die, a time to plant and a time to pluck up that which is planted…..'
So, when that Apple was nibbled in a garden millennia ago, things changed dramatically, yet somehow the changes that act brought about gave us the world we know today, a world of contrasts Good vs Evil, light and dark, sadness and hope So was it such a bad thing to do, to taste the forbidden? Or would mankind rather have lived in the perfect state forever, never realising what he had? When that gate shut behind them, Adam and Eve had lost Eden but gained perspective and a wider world. History has a habit of repeating itself and everyday someone, somewhere, loses perfection and gains another insight into the world we inhabit. And so the cycle starts again. Turn, turn,turn.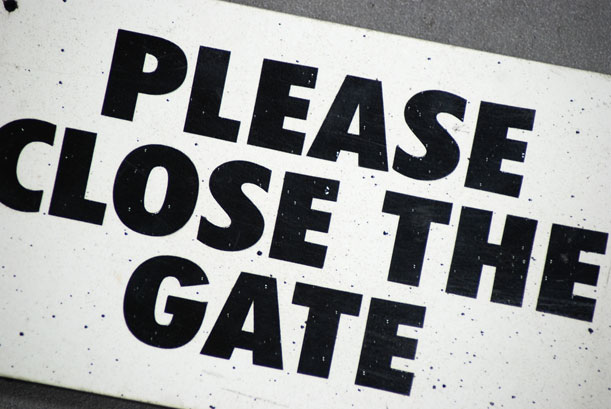 Dave TIll, Friday 24th May
At last, my radio play is looking like it could convert into a podcast and be recorded by actors who could make sense of the dialogue and turn it into the words of living, breathing people. Only one slight snag – I have many more characters than two actors can deliver – even if they had the character range of Alec Guinness or Meryl Streep (insert your own favourite actors names in here if you don't like my choices). I knew this when the parameters of this project were laid out in advance, but somehow all these other voices kept intruding and I couldn't keep them out. Fortunately most of the extra characters are contained in a sequence where one of my two leads will play back a series of phone messages on the answering machine in his office at work, so I'm able to recruit a few friends who have acted a bit, and get them to read the voices into the phone and have my machine pick up the phone messages as per the script. So far, so good. But I want the machine to say "you have five new messages" and I never seem to have exactly five messages at any one time. My friends have been phoning back to do second, third and eighteenth takes, so the machine has been saying things like "you have twenty-seven new messages" and this doesn't match my script. It needs to say "five." Exactly five.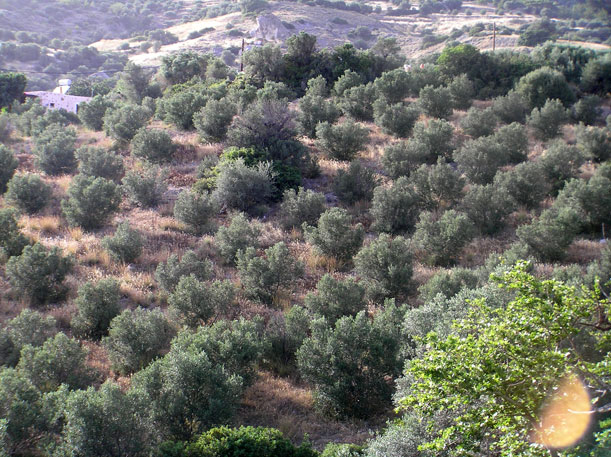 Olive trees really do have a calming effect
My mobile is charging so I go to another line and phone through exactly five messages. I run home and the machine has merged two of the messages into one – presumably because they were too close together. Annoyingly it tells me "you have four new messages" – not the words I want to hear at all. Do whole procedure again – leaving plenty of gaps between messages. Play it back and the machine still says four. Repeat another two times and each time the machine says four – four stupid messages. Perhaps it cannot count. Perhaps the Chinese workers who made this phone machine consider five an unlucky number. Perhaps I fell through the space/time continuum during the recording and the fifth message is recorded on another machine in another reality and is confusing another writer in that reality. Other than these explanations I can't see why the machine keeps doing this to me. Think hard whilst drinking five coffees (exactly five) and consuming five small KitKats (exactly five – just to make sure the number exists) and then have an inspiration – I will rewrite the script so the machine in the script says "four new messages" even though five messages are recorded and then have the lead character make some business out of this. Huh! This is the virtue of fiction – you don't have to let the annoying realities of life bog you down on the page. Must remember that little lesson in future work.
My writing desk, Cretan style
Have forgotten to keep my holistic balance recently. The biz with the I Ching threw me off kilter (see previous blogs). Fortunately I have a holiday in Crete booked so I am writing this from there, and the combination of heat, leisure and the calmness radiated by the olive trees around me, are helping me find my balance again. Co-incidentally the modern definition of holism subdivides into these areas: mind, body, spirit, emotions and relationships. You can total them up yourself to see that the same effing number seems to be dominating my life at the moment.
Kerrie Noor, Friday 24th May
It's off!
NO not my sausages…
Not my feet
My script; my final draft; 'A Door Closed' is off to the world of possible recording.…What do I do next???? My novel, unfinished calls and I decided (as any decent writer would do) to wash the car; not any easy feat in a caravan park...built on a hill. But I had promised the ole girl a good clean two moves ago and now it only seemed fair I wrestled the 'riga mortis' vax down the caravan steps. Its upright corpse put up a good fight and got its revenge sucking up some forgot trinket with more ambition than width…(never did like those earrings!). After a few blows to my head I sort of lost it; verbally abusing the idiot who designed upright vaxs. I mean why design something that has the balance of an eighty year old with Parkinson's? I ask you? Anyway I was in the middle of making the misty Dunoon air blue when an ole boy stuck his head out of the caravan above and told me, if I didn't stop swearing he'd come down in his PJ and give me something to swear about….
I didn't enquire about possible Parkinson's – He had the sort of face that you didn't argue with and a dog to back it up.
But inspiration struck like vindaloo the next morning …. and my next GREAT Work was born!!!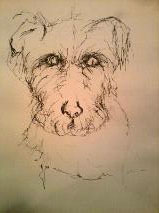 The DOG of all ages
A dog! a dog! my kingdom for a dog….
Said the old boy on my street
But He was too old
to manage so I'm told
So I decided to give him a treat
I was washing the car and fed up with wax
When he shuffled along in his robe
Sad and forlorn
He was definitely alone
So I offered him something to eat.
I'm no hungry he said and I'm no thirsty either
But I am definitely up for a treat
And as I headed up the stair
Completely unaware
That he was behind and close to my feet!
I pulled out some paper
A rubber and a pencil
With out a clue what I would do next
When a bark from the door
Had me jumping some more
And inspiration hit me like a brick
I'll swing some lead
Make him turn on his head
A picture was in the making
A dog with a look
a stare that would scare
a dog that didn't miss a Trick!
Should I give up my day job????
Mairead Martin, Wednesday 8th May
They say that writing is re-writing. And I have found this to be true in the case of 999. We want it to be the best it can possibly be, and we are so aware of every single little error in our writing it is often so difficult to stop, step back and accept that for now, I am happy with this and I have matured, as I have written. We are constantly learning, are we not?
I can't imagine Shakespeare, John Steinbeck, Daphne Du Maurier, were ever fully satisfied when they saw their piece of work on stage. Do you think Shakespeare watched Romeo and Juliet for the first time on stage and wanted to edit the line: 'A rose by any other name would smell as sweet'?
We will never know…
Personally, I think it's a great line.
Perhaps this gives you some idea of where I am with the 999 script?!
I visited my friend, Ceilidh, by Leith Hall, Aberdeenshire. It was a great experience as Leith Hall was closed to the public, but her boyfriend had a key so I was able to get a grand and secret tour of the Hall. I must admit, it was somewhat spooky. Even during the day there was definitely an 'atmosphere' about the place. It used to be in the same family for generations, passed down But during the war they used it as a hospital for soldiers I was told it was on 'Most Haunted' so I looked it up but can't say it was the most convincing episode. You will have to look it up to understand what I mean!
In Skye, I went for a lovely walk in Elgol. The weather was beautiful as we walked but we timed it just perfectly - as soon as we went into the car it began to rain and hail - always good to watch out for the dark, oncoming clouds, don't you agree?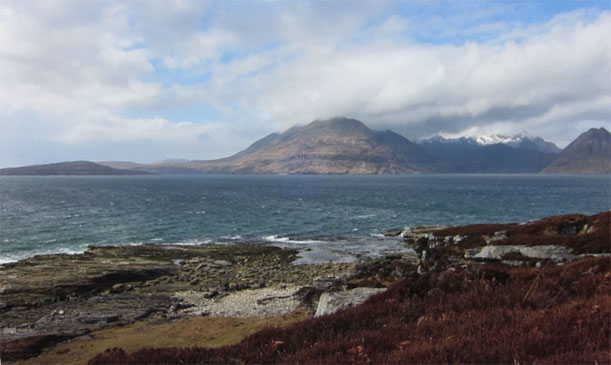 I visited Scoraig too. This is where David is from. He has a dog, her name is 'Fatty', short for Fatima I assume. But you will see from the picture she is not at all 'fat!' I like this picture a lot. Fatty with a stick much bigger than she can manage. And I feel it represents something important. We must challenge ourselves, even if the 'stick' we choose is a heavy and awkward one. This way, we will become stronger and the 'sticks' that we can manage will eventually turn into a beautiful blossoming tree…
Perhaps a little tangle of an image, but I like it! I hope you agree.
Until next time,
Oidhche Mhath!
Final Scripts Please!
Phil Baarda, Sunday 5th May
So…. Final draft of the Fault completed and passed onwards and upwards!
This milestone happened fairly easily and without too much anguish Colin's help in preparation, discussion, and thought all paid off to produce a first draft, which – after putting it aside for a few days before sending off to Colin for his scrutiny – seemed to hold up Colin's take was largely positive and insightful, and the phone discussion we had over Easter was encouraging, leading to a pretty rapid redraft – thankfully more just a tweaking – over the following few days.
So… a final product, at least at this stage And now… onto the next phase – seeing and hearing the words on the page being transformed at the recording studio Can't wait.
Sylvia Hehir, Monday 29th April
I am fortunate to be the recipient of a Scottish Book Trust New Writers Award which brought with it the opportunity to spend time at Cove Park in Argyll. Five other 'new' writers were already established when I arrived on Friday evening and I was made very welcome. It is easy to create distractions, even on a retreat, but I did manage to make a start on a new writing project that's been bouncing around the grey matter for some time.
The manuscript of Little Shane languished in a drawer over the weekend and I am now ready to face the final, that's the really final, redraft. I can relate to Paul Ashton's observation in his book: A writer's toolbox for stage screen and radio - 'Don't necessarily expect to know whether or not it's going well.' I swither between ideas, ponder possible changes to scenes and dialogue without really knowing if the changes are for the better or not. I do know cutting back is good and I will be trying to distil the essence without making the script incomprehensible. And I still feel sorry for the fish.

Alan McDiarmid, Friday 26th Apri
It seems strange not to be reporting a new set of car troubles this month. Luck more than design! And I'm not about to get into any end of the road analogies. No, this has been a month of getting ready to go to India in the summer. Most of that time has been spent on going through the visa application process, which is slightly reminiscent of the writing of this play although requiring just a bit more stamina I am very grateful to Chris Dolan for his continually helpful feedback, which was persuasive just at those times when my stamina was running low. Final draft is going in today so probably not the moment to try out that alternative ending that came to mind this afternoon. I will of course be surprised if there is no further revision.
Kerrie Noor, Friday 26th April
On the over night bus from Glasgow to London I contemplated the issue of language, and 'Hitler' bus drivers of the -'if they don't understand English just shout variety.
'Sit doon or you be arf the bus…I SAID SIT DOON!!!!'
I was asleep at the time, gassed out by the fragrant passenger beside me who seemed to think body odour like wine, improved with age!
I woke to find a bewildered Asian trying to walk onto the bus with a (dare I say it); hot drink.
'No HOT food on the bus with oot a lid …is that got a lid? Does that look like a lid? Don't look like a lid to me! What? No sunshine…you'll be drinking that ARF the bus and we'll be leaving in 5 with or with ooot you! (dramatic look to his comrade driver) 'Unbelievable!'
I was sulking; moodily staring into the 3 am blackness of a bus window. I thought it was good; I was pleased with my latest rework of scenes and; like most writers precious with ALL the contents and in love with my marvellous use of words. I was particularly in love with my additional character (to move the story along a bit) …GRAN. I love her to bits my 'grabbit ole lady'.
Writing 'witty old characters' into my stories is my thing! (or so I tell myself) they just burst in; demand attention and bully themselves into the plot.
But Chris (I like to think of him as MY mentor) was not impressed 'for me gran does not work' he wrote 'and as soon as she appears I lose interest.'
Lose interest? But how; what about the dialogue is it not witty? Does she not add certain lightness to the drama, a certain…Hmm …Maybe I should rethink MY thing…
So while I was warming myself at Victoria bus station with a coffee laughingly called a latté I dumped my gran…She was 'clicked and dragged into the 'I can't delete just yet' file along with the lesbian lap dancer and the old timer looking for his dentures.
And the play works! It is so much better with two characters (guess that's why Chris was speaking at the Aye writ festival) while yours truly was reading to an audience of 2 both under the age of 7….
My play has been back and forth to Chris whose advice has helped me shape it into something I am proud of His advice stopped me going off on tangents that only I could understand And I have learnt a lot.
And so my next draft has been emailed off to Chris; so while I wait; perhaps gran could find the old timers dentures… in a lap dancing establishment? Or maybe the lap dancer could be waiting for a bus with a latte when the old timer….

Jan Storie, Thursday 25th April
Looking out of the window this last week, when temperatures decided to rise a little, I noticed the buds on the fruit trees were beginning to swell gently. As usual the apple trees were ahead of the rest and a little hint of pinkness was appearing as the buds bulged. I followed the blossom's progress between the showers and saw the bees busy enjoying the scent and profusion of flowers. Truly delightful. I was reminded of an occasion, a few years ago, when an apple nearly got me into trouble It was a very cold January day on the Applecross peninsula I'd noticed stags on the hillside and wanted to photograph them I managed to get quite close in the car and spent about half an hour watching the animals grazing on the pitifully thin ground cover beneath the snow I moved off and parked about a quarter of a mile away so that I could take the dog for a walk to the shore and across the beach There was no-one about and just the sound of a very few gulls in the distance It was perfect. I set off along the track, dog up ahead and the cold wind biting I had a small apple in my pocket and decided to eat that as I went along I took a bite. The dog suddenly stopped and turned around and I became aware that I was being followed, at a discrete distance, by four of the stags. I turned and walked on again but this time I heard more rapid footfall or hoof-fall on the soft ground. It was as if I was being stalked As if I was the prey. I turned again, this time a little more anxious, and yes, the lead stag, a most impressive animal, was much nearer than before. He had stopped and was looking at me I looked around not knowing quite what to do next.
I decided that, as I could not get back to the car without turning and walking towards them, my best bet was to continue onto the beach. I headed towards the sands This time the sound was that of cantering stags and I became quite alarmed, as did the dog. I turned again to see the main stag just 10 feet from me. He looked a lot bigger than before and I felt very small. Whether it was adrenaline or not I decided to keep walking and if need be run into the sea I sent the dog on ahead thinking that she might be the problem Again the stag was coming up behind me. The sound of his breathing unnerved me Then something clicked. I realised that the half-eaten apple that I held in my hand was probably the attraction I walked onto the beach, dropped the remaining part of the apple onto the ground and kept going for another thirty yards or so I turned and there was the stag, the apple gently being nibbled almost reverently It was a gourmet feast for a winterworn stag and he was going to relish every tiny morsel I watched him until suddenly he looked up and saw me. He turned away and was gone, cantering off to join the rest of the party I finished my walk and relished the encounter as much as he had enjoyed that taste of a sweeter season. So even proud stags can be tempted by the prospect of something as simple as an apple.
Dave Smith, Sunday 21st April
Okey dokey - final draft delivered after a good back and forth with Colin. I would describe what was happening during our session but it might be too expositional, which as we all know is a BAD THING. So let's put it into dialogue…
The Phone Call
Int. Dave's office. He is on the phone to Colin, his script mentor.
Colin: That bit with the shortbread is …well…clunky
Dave: I like it (pause) but yes there is something not right
Colin: When I was out walking today I was thinking about it and it kept coming back to me- that bit. Doesn't feel right.
Dave wears an expression that shows he is enjoying the simple pleasure that someone else in the world has been thinking about his script and puzzling over it and he is therefore not completely alone in the world.
Fade Out - on contented smile
Yes that is what is so good about the process, someone giving considered feedback, giving your work some attention. Us writers don't ask much, just that someone has read what we have written and thought about it. After that all constructive criticism, good or bad, is a bonus. Anyway the shortbread problem is fixed through friendly discussion, the script is now at the "lets record it stage", so looking forward to that.
Meanwhile glad to have got the script in the email as it's a busy couple of weeks ahead with our new Right Lines production "Be Silent or Be Killed on at Eden Court 2nd,3rd,4th May and on tour after that. So deep in the rehearsal process right now with all the highs and lows of hearing your script in the mouths of the actors and the hands of the director, but pleased to say it's going well as the action, the dialogue, the sound and the video all come together.
Dave Till, Saturday 16th April
The online I Ching is truly a writers dream. I can't stop using it to resolve all my character and plot issues. I think I'm a little bit addicted and tomorrow I plan an I Ching-free day and after that it is one day at a time. Anyway I'm going to throw the I Ching spontaneously now as I write this blog to get some guidance. Here goes – I'll cut and paste the answer below:
LOVELESS MARRIAGE
This is at best a Marriage of Convenience.
You have found yourself in desperate straits, a position of weakness, and you are tempted to pay dearly for a remedy.
A drowning man isn't picky about who throws him a rope.
The rescue offered to you now is undesirable.
It may pull you out of this sticky situation, but it will cause even greater predicaments down the road.
Don't obligate yourself in this way.
You are selling your future for a quick fix today.
Huh! I think the I Ching has just told me to bog off and get my own ideas. That wasn't what I expected at all! And just when I thought I had discovered a reliable and soothing balm that frees up painful writer's block. I had been toying with the idea of a writer's self-help book too and I even had a title – I Ching, Ker-ching! Bang goes that idea.
I'm feeling a bit bereft now. I think I'll have to take a break and grieve my loss. Back later…
How to deal with rejection.
… Dear, oh dear. I've just been moping around for an hour and stuffing my face with KitKats. I'm not good with rejection (not a great trait for a writer that either) Damn the bloody I Ching – no wonder China took to Communism – the Chinese probably got fed up of relying on the fickle nature of mystical guidance. Who needs it anyway? Not me, I can stand on my own feet thank you very much.
So I am full of resolve to get cracking under my own steam. But I think I'll just have another KitKat first. And maybe another pot of tea.
A nice email from my mentor Iain Findlay Macleod soothes the situation somewhat as the second draft of my radio play is appraised and suggestions are offered by Iain F. This goes part-way towards filling the hole created by that rejection from the I Ching. Even so - throw a few Lancashire Eccles Cakes into the crater for good measure.
... the KitKats didn't work but the research continues.
Mairead Martin, Monday 15th April
Well well Well! Onto the third draft already? Who'd have known the time would fly by as it has? I got some wonderful notes from Iain F Macleod on the script, it was really helpful and it will be sure to keep me on the straight and narrow with the story ensuring I don't stray too far from the important bits! Although it's a challenge, I am in love with the characters and the story…and although it's a challenge I am hoping to get there very very soon, so that I can say as we go into recording 'yes I am happy with this piece. I know I did my best to make it as good as it can be.'
I have a little secret to tell you… I have been in touch with a really great actress and asked her, if in theory she would be interested in being involved. And she has said yes! Which makes me delighted as I can really see her fitting into the part of Amber like a glove. Now to find an actor for David… But I do have someone very amazing in mind. We shall see. I promise to keep you (secretly!) posted.
Can you believe it's April and this weather? I don't think it's quite sure if it's summer or winter but I'm not complaining. As long as the rain stays far away I am quite content with snow and sun and snow and sun and snow….
Hoping to make a little trip to Aberdeen sometime this month to visit a friend of mine. The snow is worse there I am quite sure of that but she lives in a beautiful little (very cold!) cottage with a three legged dog and her boyfriend, a head gardner. I know what you're thinking. That could make a good story? Add some twists and turns and it could be rather intriguing. Perhaps a murder mystery potential?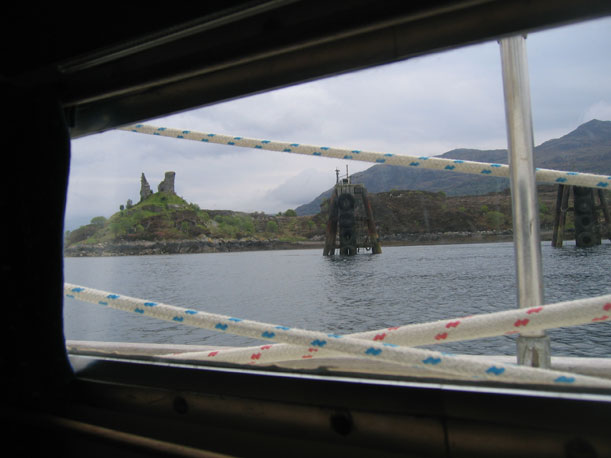 Stay focussed Mairead. One story at a time.
But it's all just too exciting isn't it?
I love this writing.
I love writing.
I feel lucky. Every day. Even during those frustrated days where it feels like I'm not moving anywhere. I love that I am so affected by it. I suppose it shows how much I care that it works, doesn't it?
And I've had an idea while writing this blog. An idea, which might add a lot to my story and to the character of David. It just shows that once we get the creative juices flowing… who knows where it will take us?
Hope you've enjoyed this months blog. Tune in next month and perhaps I'll expand on all this. Perhaps I won't. You'll just have to wait and see… won't you?
Iain Hector Ross, Monday 15th April
Saying those magic words 'Final draft'
It was a challenge to have a writing deadline clashing with a week's skiing in France and a gammy knee. Neither was it ideal to be cramming the laptop into the rucksack alongside bulky ski gear to get round the hold baggage charges.. Each morning I would look out my chalet window and pose the question "Is it day for the skis or for the keys?" Well a look out the window soon answers that one.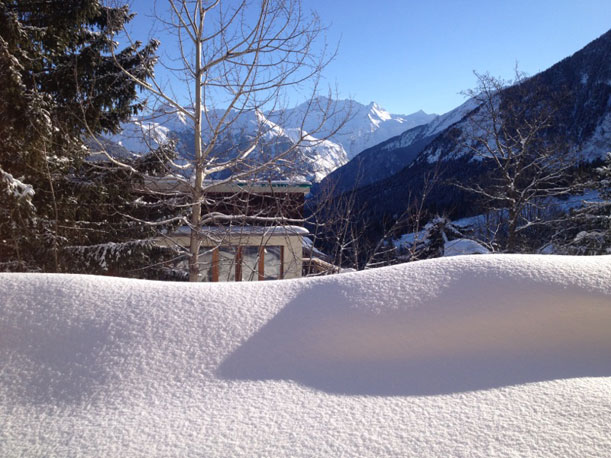 For most of the week beautiful blue skies and snow covered peaks of the Courchevel Valley beckon me up the slopes. Then Wednesday brought the heavy dump of snow that meant a day indoors and so it was time to get onto the laptop with a full cafetiere and a basket of boulangerie. There was something appropriate about writing my tale in a timber chalet high up on an Alpine mountainside as I took my two protagonists through their journey high into the high passes of my own highland hills. The blanket of peace that a heavy snowfall brings gave me whole day undisturbed to reach the end of that journey and enjoy that wonderful moment when you close the laptop lid and head for the fridge I achieved both my objectives over the week by returning from the Alps injury free with a finished draft emailed off to my mentor Colin. Back home after we'd chatted about the draft I went out walking in the hills looking for locations that chimed with my story and focused my imagination on a real landscape.
Looking at phone's my image folder I seem to have become a collector of neglected woodland paths in the hills around Inverness Final draft done now and released to Colin with fingers crossed I've made the changes which reflect his comments and haven't ruined it for him.
Alison Macdonald, Thursday 11th April
Writing involves a lot of pacing, and it is with sadness that today I have to consign to the bin my white Freddy Mercurys, after many years of active service These boots won their name due to their ability to allow any wearer to channel the flamboyance of Sir Fred of Queen, whilst remaining on the good side of style. Those heavenly white heels will live on through the medium of graffiti.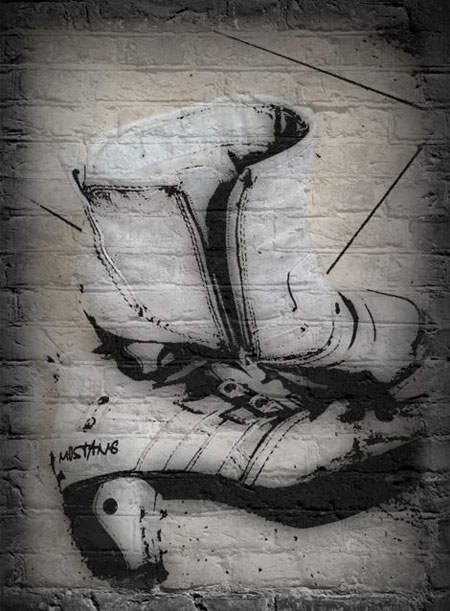 On April 1st pranks were pranked all over Europe Celebrating Fools turns out not to be solely a British pastime, which kind of surprised me I fell for every obvious jape flung my way Feeling a bit of a fool carries no novelty for me, and writing "The Honeymoon's Over", I am happy to report that my Mary, Queen of Scots knows when to put her hand up to having been a fool too This is really helping me resolve her dramatic dilemma.
I have been focusing on Power, not in a Polpot despotic way, more from a spectator viewpoint As my central character is Mary, Queen of Scots, and her dilemma arises from chaps like her husband fancying relieving her of the burden of it, Power is on my mind.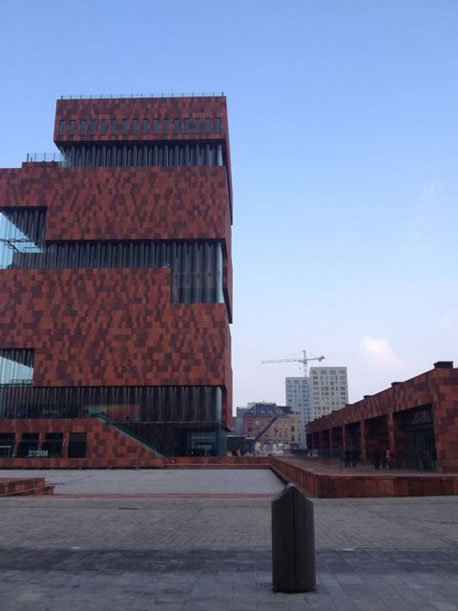 I was delighted to wander into the MAS in Antwerp to discover all six floors play around with interpretations of Power This Belgian building is very beautiful, and appears regular from the outside, but each floor pivots 90 degrees, so as you climb, the view out of the curvy glass walls changes. The floors look at leaders from all time periods and geographical hotspots Exhibits explored the power of belief and life after death, and that floor had an addictive Snakes and Ladders board I kept rolling down snakes, but refuse to read any life metaphors into that.
My weekend in Antwerp was riddled with accidentally relevant material to my various writing projects. Accidental as I went there for no reason connected to writing I went because it is, of course, the City of Diamonds. I discovered that the Diamond Centre was closed. For months Renovations happening in buildings around it meant the Diamond people suddenly realised that as neighbouring walls were knocked out, international jewel thieves were starting to look at them as a sparkly sitting duck. Plan B had to be concocted, which in a town with windows selling chocolate with the air of necessity normally associated with Italian cities providing coffee stops, was pretty easy.
My preoccupation with Power found delight in MAS Napoleon Bonaparte's actual hat! Polynesian Perspex sculptures! The Polynesian artist wears a kilt daily, due to his ancestry. The Museum of Fashion was exhibiting Abraham silk sample books and couture mannequins, which excited me, as textiles are front and centre of a book I am working on.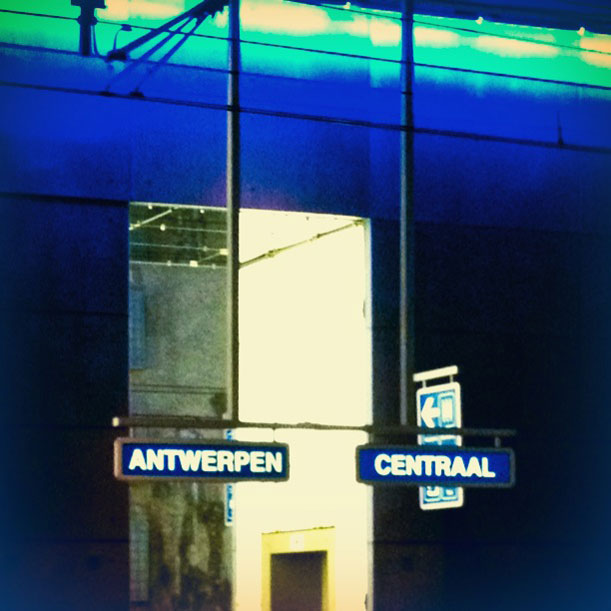 Just after I stepped off the train upon arrival in Antwerp's fabulous 19 oatcake triple-decker platformed station, I randomly learned that after Mary Queen of Scots was executed, two of her ladies became exiles there until they died years later. (Randomly, as I was on the phone to my Dad, and upon hearing where I was, he passed on his Antwerp nuggets, one of which was about Mary's ladies). St Andrew's Church has plaques dedicated to them, topped off by a big cameo honouring Mary, Queen of Scots I did try and find the church, but was distracted by chocolate hatches opening along the crazy lanes Imagine a town which has never heard of town planning, where in fact small children have drawn their favourite types of building and then watched them being built next to each other That's Antwerp There's one street in Paisley like that too. I plan to campaign for all towns to adopt this architectural style.
My Antwerp trip was a microcosm-ed version of the lucky coincidences and chance encounters that colour life, and it is no accident that luck and chance have become key to the drama of "The Honeymoon's Over". And now, I need some luck to find a replacement pair of Fred Merc boots.
Edit, nip, tuck those scripts...
Sylvia Hehir, Friday 29th March
When is a second draft ready to send off, especially when you know you have the chance of a mentor looking over a third draft too? Is it when you hope the structure is about right? When the dialogue is zipping along? When the script looks 'right' on the page? When you feel you have covered the theme, hopefully without labouring it? When you know the story is matched to the media? Or should you submit the second draft when these things are still open and up for discussion, for further movement.
Even scarier is the thought that a third draft should have these considerations sorted out Chris Dolan is patient and helpful and encouraging – everything one hopes for from a mentor. And I know if I listen and take on board his comments the next draft will be getting closer to where it needs to be. Thanks Chris. And thanks again to the Hi Wireless project for the opportunity.
I knew the west highlands would provide another newsworthy photo if I waited long enough. The rest of the country might have snow, but we are experiencing massive hill fires. As I write, the helicopter is out on its second day of water bombing.
Alan McDiarmid, Sunday 24th March
What happened this week? I am closer to fixing my transport issues but last night my wife put unleaded petrol into her car instead of diesel and that meant a call to my mate Kenny. Amazing, two hours later and all sorted I also finally got down to working on the second draft of my play. Not so much tinkering with dialogue but rather draining it off and starting again. Maybe I should get my mate Kenny to do the play too. Although I suspect it would involve scantily clad ladies and be set at Knockhill Racing Circuit if he wrote it. Now that could be an interesting counterpoint to the church going pensioner and rather clumsy ex seaman who are the characters in my play, but how could I fit a car chase into the action?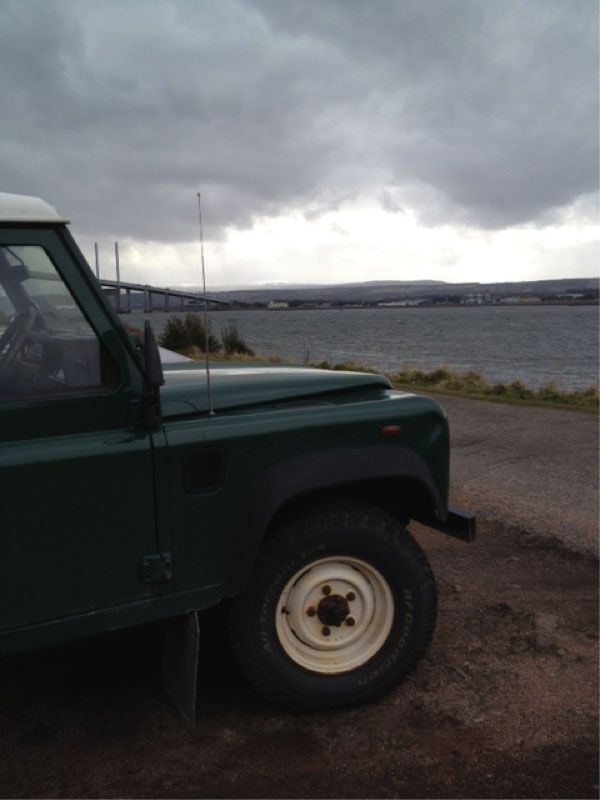 I have tried to focus on the central story this week and a fair bit has gone in the bin. Although experience tells that it never really goes in the bin but rather 'deep storage' waiting for a more appropriate time. Nevertheless the second draft is in. Crikey it's different from where I started. Still not quite sure how the ending should be so I've just put something down and will hope for feedback. The story that has emerged is so different that I need a new title.
Kerrie Noor, Saturday 23rd March
So here I am one hell of a boring month has past with nothing more than a bout of athletes foot, ugh! I was staying at a pals place and the itch was driving me insane 'It's athletes foot' states her man and proceeded to show me his...not a pleasent sight but worth a photo I thought. It was one of those houses full of kids and dogs all of which invade your space in the morning. That morning I was woken by a dog with a sausage in his mouth, which he dropped at my chest. Apperently low fat sausages don't 'do it' for him.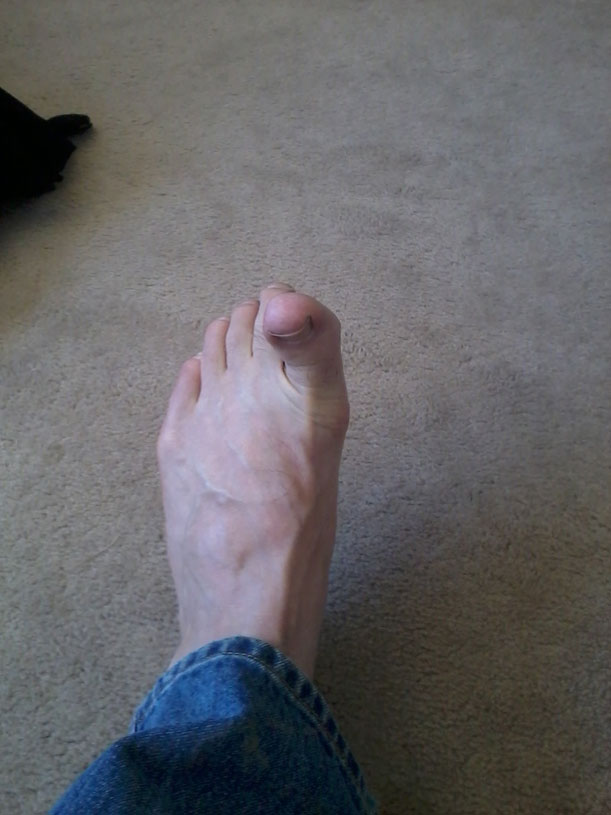 So now I have to hand in my second draft of a script, my first was received with a confused response along the lines of '9 pages where's the rest?' Sometime I take the minimalist approach of art too far! I worked my butt off to double the content, which was received with a mixed reception of first half worked; second half ????? But it is your story The thing was I got carried away with the drama, I could see it all in my mind but as I re-read my draft, I realised that perhaps I was a little too hasty in sending it off Having the advice of a writer is something I would have never dreamed of and when he wrote detailed advice in more that a few emails' I soaked it in. It has been a big help to me. I find the problem is that there is a tendency for plays to die in the middle and I panic, throw more stuff at it and forget to let the audience breathe.
So here I am emailing off my next draft, does it work?
Sophia Heckmann, Friday 22nd March
So here we are again. Yet another month has come and passed with me barely noticing it. And it's been a busy one, most of my free time was consumed by additional rehearsals for our college production of Maeterlinck's "The Blind" and learning my lines for said play. The insanity is not over yet, there are still six days to go until we finally get to perform the play we've been working on for so long, it feels like it's about time to get it out there After next Thursday, all the craziness will be over and I'll get a two-week break.
The time I didn't spend rehearsing or doing college work I used for writing the second draft of "Tears in the Snow". The mentoring session with Colin MacDonald earlier this month was extremely helpful with moving the play forward and solving the problems I faced when writing the script. A massive gap in the middle of the play is now closed and the plot is a lot smoother and coherent. During the mentoring session, I came up with an entirely new and very different ending for the play. I am very happy with this new conclusion to my story, as its previous ending didn't satisfy me. The problem was that I didn't see a way out, a way of ending it differently without making it seem clichéd or predictable. Colin helped me a lot with finding this new ending, and I am very grateful. I left the meeting with a feeling of happiness and creativity, just wanting to write and write and write and never do anything else ever again. Whenever I have a moment in which I'm not feeling that at all, I think back to that day, walking out of the Ironworks into the sun (a rarity in Inverness) and feeling like I was good at what I am doing.
Dave Smith, Thursday 21st March
It's been a busy time, directing Right Lines latest production Watching Bluebottles, which is on Craigellachie 22nd, Portessie 23rd, New Deer 27th, Finzean 28th, Portmahommack 29th and Dyke 30th (see what I did there?). We also made a film version of the show with Graeme Roger and team which was very interesting as I've not had a lot to do with filmmaking; a different beast from theatre. It seems the main difference is that at any moment you can place the audience where ever you'd like them to be. Which brings me to radio and its capabilities. After the mentoring meeting with Colin I was much more aware of the need to conjure up the space that the performance takes place in by the use of attaching more physicality and action to the dialogue. Nothing elaborate but just that business of having some relevant business for the actors to express themselves through. So it's been an interesting multimedia week with plays and film and radio script writing.

Amusingly as two Daves had been called at the same time to the mentoring meetings and in the true spirit of farce we ended up with wrong mentors with the wrong scripts in front of them If it had been real farce rather than real life we would have had an hour of misunderstanding and cross purpose conversations. However, sensibly, it was sorted out in a couple of minutes but we will never know how much comedy gold was lost!
Alison MacDonald, Thursday 21st March
Spring sure sprung itself right at me this morning, on this, 21st March, officially the first day of the blossoming season, when eggs become chocolately and everyone gets a little frisky (or is that just me?) The skies and waterways of Holland today are astonishing I nearly crashed my bike upon turning this corner.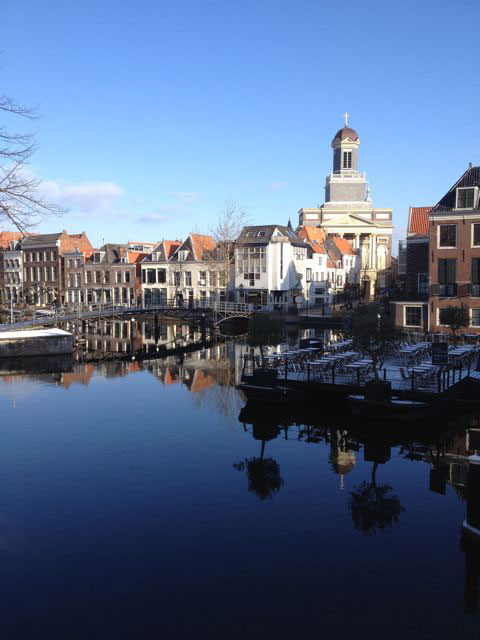 I've had an "L" of a time lately travelling between Lewis, Leiden and London, and one of the highlights was meeting up with my mentor, Iain F. MacLeod He executed a master stoke of diplomacy by not simply shredding the draft of "The Honeymoon's Over", and within the space of a very short time had bamboozled me with wondrous jargon, before effecting some sorcery which made it all actually very clear. I am indebted, and have been trying to decide whether blackmail or bribery will work in order to get him to write it for me.
I've always really admired Iain's renaissance approach to life, and loved having a tour of his Breanish Tweed Empire in Ness a couple of weeks ago. He even let me prod his loom. It's not every mentor can offer that.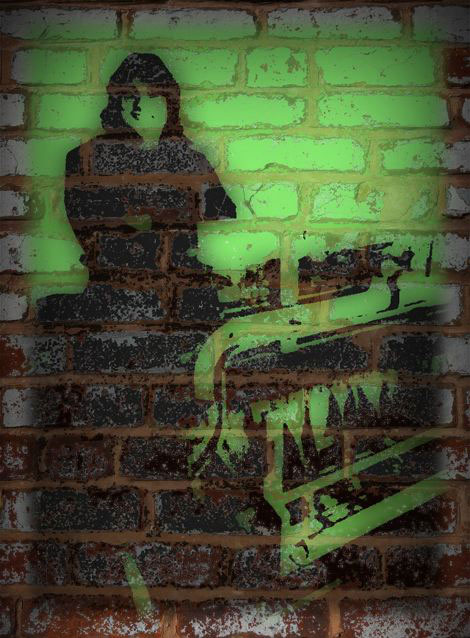 Writing "The Honeymoon's Over" (draft number? Ran out of fingers and toes long ago) I am relieved that Mary has developed a clear identity for me, un-muddied by historians' commentaries. One of the pitfalls of my idea is that the actual history of the death of Rizzio is very seductive in its reality. In my past life as an historian presenting a balanced view of historical events became a reflex response. Ditching this has been hard for me, but a balanced view is entirely out of place It makes for bad drama. In fact, it kills the drama.
The weather did the wild west proud in Ness, and the ferry never sailed due to the familiar wail of "technical difficulties" The Clansman came to the rescue and ensured I could rendezvous as planned in Glasgow en route to Holland, and I was surrounded by rampant lions, which put me in mind of Mary, Queen of Scots at every turn.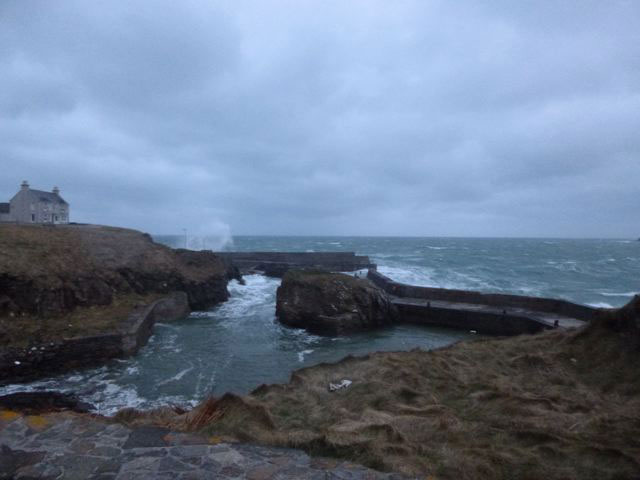 I have also fallen in love with the Queen's ladies in waiting – The 4 Mary's. As a little girl I read old annuals bought at jumble sales called "The School Friend", precursors to "Debbie', "Judy", "Mandy" and the racier "Jackie" mags In it there were always picture strip adventures, and one was called "The 4 Mary's" They were schoolgirls, at a boarding school getting their knickers in a twist about some sneak thief filching from tuckboxes, and other such high jinks What I never appreciated at the time was that they were named in homage to the entourage who accompanied Mary, Queen of Scots. I am now scouring the land to find one of those annuals again.

Visiting Mary Queen of Scots' tomb at Westminster Abbey was quite strangely exciting. Unfortunately it is forbidden to take photographs in the Abbey, and as I'll keep my law breaking for bigger laws, I never happy snapped any shots of it I am inspired to do her justice and not just make her look like a real daftie for not telling Henry to sling his hook pronto
Phil Baarda, Wednesday 20th March
A busy month… It kicked off with my first mentoring session with Colin Macdonald and is finishing with the completion of my first draft of The Fault In between, I've sent a pitch for a radio drama to BBC radio Scotland's Kirsteen Cameron, and also had my application for a stage play accepted for the lunchtime Play Pieces series Gerry and the Glasshouse, which will be performed on Saturday 3rd August at Inverness's Spectrum Centre.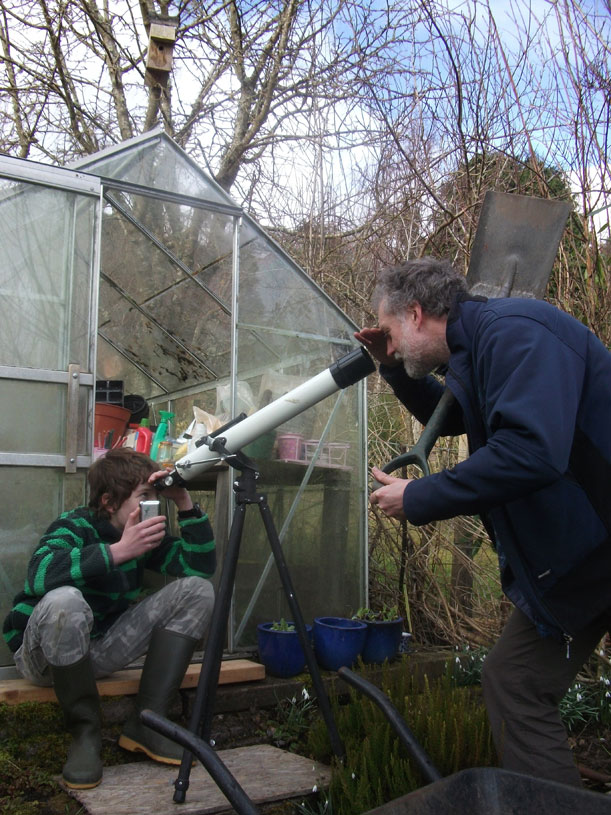 The mentoring session was genuinely inspiring, motivating and enthusing I've met Colin before through his giving a radio drama writing workshop for the Inverness Playwrights a couple of years ago, and we've periodically kept in touch Colin also gave some generous online comments on my previous HI-Wireless radio podcast Piper on the Roof ¬¬- http://northings.com/2011/10/01/hi-wireless-piper-on-the-roof/ ¬- for which I'm truly grateful and a big boost to drama writing's small fry like me.

A couple of things stand out from the mentoring session One is along the lines of keeping several balls in the air at once and not having everything in a single basket -ie to make sure, as a writer, that you have lots on the go at any one time (pitches, actual pieces and ideas, big and small) so that if any projects are rejected or otherwise don't come to anything there's always something else in the pipeline - hence my pitch this month to Kirsteen Cameron (Though did me and Colin discuss avoiding clichéd expressions? Perhaps we should have….) This also helps with keeping a separation between different pieces - if all one's ideas are at different stages of development, it tends to prevent 'leakage' of characters, plots, situations between each piece, and helps keep each idea focussed and contained.

The mentoring session also stimulated ways in which to take my draft forward Colin highlighted certain character traits and how they could develop the piece, which as an insider - and hence perhaps too close the piece - I'd was overlooking or couldn't see Colin referred to a quote, which also stands out from the session I forget which writer he mentioned but they had this quote above their writing desk to which they continuously referred: 'Suddenly, it all became clear' Wise words, which, I guess, all writers constantly strive to attain, and perhaps occasionally reach…
Dave Till, Monday 18th March
All is well in my internal world after a fruitful conflict resolution session between the two warring parties – my sergeant major and my chimney sweep (see my last blog for full details). Anyhow a truce has been set up combining some writing discipline with some creative leisure. Neither party is fully satisfied but the coalition is holding up in a creaky, strained way – a bit like Nick Clegg and David Cameron - with both muttering behind each other's backs but presenting a united public face. Anyway I'm writing again and that's the main thing.
After a very fruitful meeting with my excellent mentor Iain Finlay Macleod in Inverness, the full holistic writing process is proving its worth. I'm churning out stuff left, right and centre. Also I have discovered a fantastic new method to enhance my character arcs and narrative drive – the I Ching. Any truly interesting creative developments in my radio play can only come out of the blue from intuitive leaps, and I've discovered that I can now make these online!! Yes I know it sounds too good to be true – but true it is. The I Ching or "The Book of Changes" is one of the oldest divination sources known to man or woman, and it's online with a virtual coin tosser thrown in (tossing coins being an integral part of the divination process). So now I can get all my answers from the I Ching on my computer, no coins needed, no long baths, or chilly sea dips, ten mile cycle rides or staring into space whilst drinking eighteen successive cups of coffee to get the inspiration flowing. It's bloomin' marvellous.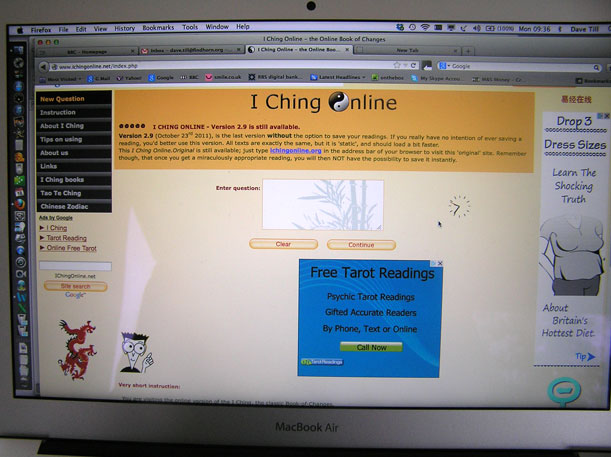 Why wait for inspiration when the I Ching is always there online?
Here's just one example: I need a character resolution at the end of the play. A main character – Don – has just gone through a series of character challenges and he is on the edge of a personal transformation; but the way I've written it is all "tell" and no "show." It's the writing equivalent of - and in one bound he was free or Don changes… with hilarious results the favourite synopsis line for rookie sitcom writers apparently! So how to show and not tell? The I Ching has the answer. I do my virtual coin tossing six times and get this message from the hexagram
BREAK-THROUGH.
It is necessary to notify one's own city.
It does not further to resort to arms.
It furthers one to undertake something.

No coins needed - the programme does it all for you.
Now this may not be obvious to you, but within the message are all my answers The line about resorting to arms refers to the idea I had that Don kills himself with his father's army revolver. Not necessary according to the I Ching although it would have been a dramatic and satisfying resolution to all his character faults. However the next line about undertake something is obviously referring to death and burial, so I was on the right track all the time. I can get Don to poison the people who annoyed him (no arms involved), and this clear-cut response has seen his character grow in stature and complexity. Can't wait to get another plot problem because the I Ching is there and waiting. It's a free programme too.
Mairean Martin, Friday 8th March
Unfortunately I was unable to attend my much anticipated meeting with Iain F due to a bout of food poisoning (never learn!) but I had a meeting with Iain F over the phone and although it was not quite the same as a face to face meeting it was, nonetheless, incredibly helpful and I have been very much enjoying editing, improving, fiddling with 999… my character's appreciate it also as the amendments are for the best.
Can you believe it is March already? Not long to go and we'll all be in studio at Pacific Quay learning about how a radio drama is recorded, I cannot wait! I hope for my piece to be the best it can possibly be We will learn all about how they make all the sound effects It makes me think about the sound effects required for my piece: the wind on top of a mountain, the crunching of feet on the snow, the calling on a mobile telephone These thoughts forming helps me greatly in the process of writing, ensuring that everything I write is concise for the audience of listeners It must be clear at all times what is happening and that is my job as a writer.
I have been attempting to adapt a novel into a feature film First of all I decided to read through the entire novel and make short notes on the idea of the whole chapter It has been a wonderful experience as it is a book I read and loved as a child and so I am revisiting it for the first time since then and it seems I am still just as in love with it as I was then The stories we remember as children are often the ones that stick with us and still stand the test of time and inspire us through our lives I aspire to write a story that will impact upon someone's life. Perhaps I will never know it and I will therefore continue to strive for it my entire life but I feel it is a lovely aim and in my mind, a huge part of the desire to be a writer.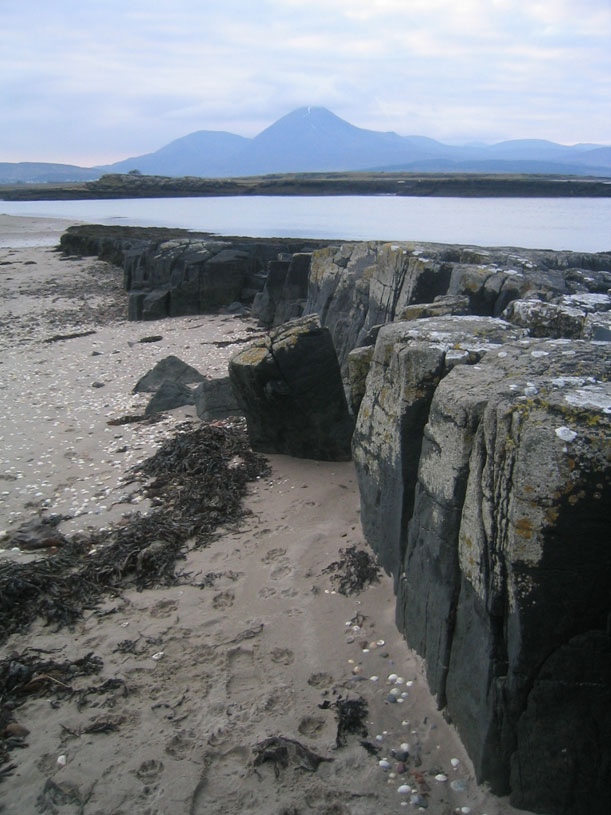 The picture above of Ashaig Beach is one of those memories… playing on the beach and remembering the sand sinking deeper and deeper as we got closer to the rocks. Either the sand is becoming less deep or I am getting taller. But every time I visit Ashaig beach I think on this…
The first deadline and mentors assigned
Alison MacDonald, Friday 15th March 2013
Mary Queen of Scots was familiar with parts of Scotland that I must admit I am not. It reminds me of a Scottish History class I once took, which had a high proportion of overseas students The ratio was such in fact that I was the only Scot Imagine their contempt had they clocked me sneaking a fly peek at their maps when we were expected to pinpoint locations such as Forfar My Texan neighbour had no problem filling in his blank map accurately, whereas I used very large handwriting for my "somewhere around there I hope" guesses Mary, Queen of Scots having roamed hills and glens that I never have (and frankly am unlikely to, given my appreciation of the indoors) makes me keen to go and have a prowl around where she is known to have been.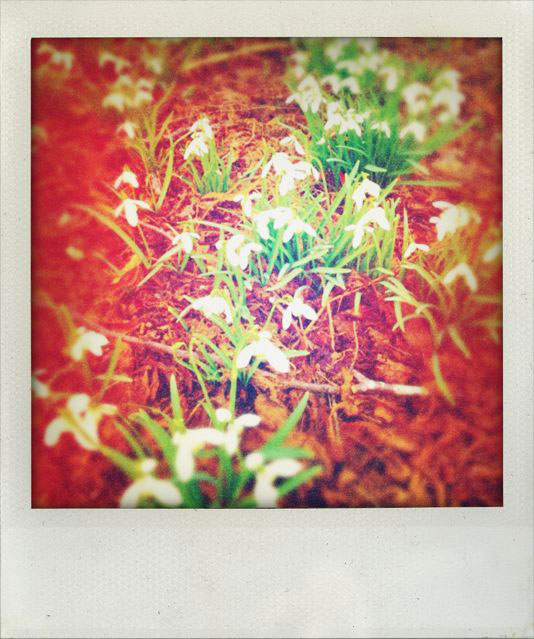 In February, I had a chance to head down towards Inverclyde, I took it, knowing that my protagonist had been incarcerated on the rock opposite Langbank Got some nice shots, considering they were snapped from a moving car Other drivers failed to realise that slowing down on the big roundabout was essential, and had a hearty time throwing black looks our way. I'm working up to a refresher course on Holyrood Palace and Edinburgh.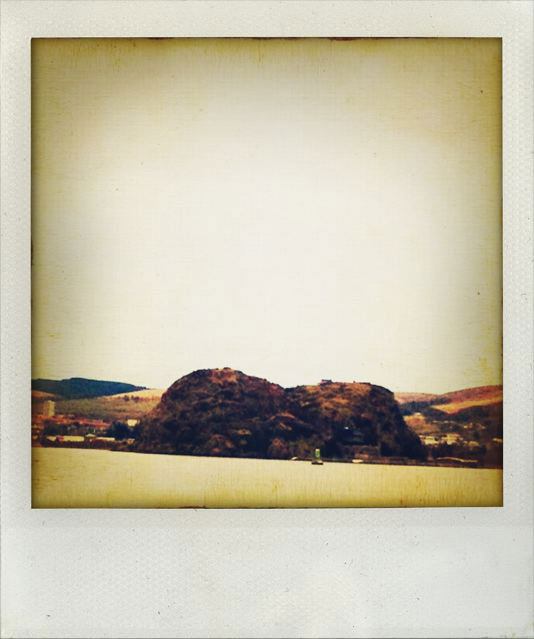 Mary Queen of Scots wiz 'ere
The last draft of "The Honeymoon's Over" was a dispiriting experience I will admit I found the dialogue dreich. The couple were saying the same things to each other again and again in an annoyingly circular fashion Which couples tend to (as Billy Joel so memorably points out. as did Morcheeba) However, I do not want to eavesdrop on moaning marrieds, and Mary, Queen of Scots and Henry, Lord Darnley deserve better dramatic representation.
Chewing over it, and reading it aloud to myself, I found the newlyweds were volleying unwieldy, long-winded speeches back and forth. The delete button has rarely known such a vigorous workout as it is getting at the moment, as I shut the pair of them up.
and 'ere
Rarely have I been accused of this, but I fear I have been too balanced. They have equal airtime. They both have a voice, but I have to be clear as to whose dilemma needs resolving Obvious to everyone else, but I was a bit slow on the uptake on that one So, Mary, Queen of Scots pips her young husband at the post. Her dilemma, as Dr Phil would say, Fix it or End it My dilemma – how funny do I think she should be?
Iain Hector Ross, Wednesday 27th February 2013
Two questions I always ask but never answer when writing a tale are:
How do I decide what to name my story?
When do I decide to name my story?
A still from One Flew Over the Cuckoo's Nest?
Some stories have great names, which are graphically powerful but have nothing whatsoever to do with the narrative of characters and events which follow. Or anything else for that matter. So we've had "American Graffiti", "Brighton Pier", "Straw Dogs" and "One Flew Over the Cuckoo's Nest". Great movies but go to see them expecting a story which plays out the title and you'll be scratching your head and asking annoying questions to the people sitting next to you for the duration Brokeback Mountain could just as easily have been about some knackered old horses munching in a field beneath Ben Wyvis.


On the other hand there are those stories whose names are so descriptively bald you know too much even before the first scene begins. "The Tragical History Of The Damnable Life and Deserved Death Of Doctor Faustus" You can kind of guess where that one is heading. "Snakes on a Plane". Yup. "Titanic"? Well interestingly as a story James Cameron's '"Titanic" is a pretty threadbare tale compared to the rich and poignantly layered 1958 film "A Night to Remember" which managed to add some humanity, irony, intrigue and good old British class into its carefully chosen title.
But that doesn't help much in searching for answers does it?
Then there is that other strange aspect to this great title conundrum, when your title arrives before your story. You know the scenario. You are clicking aimlessly and unproductively at your blank screen and suddenly this phrase flies into your brain and zooms around like an exploding firework. Eureka! You have a title!
"Cloud Atlas" Yes I like it! Now what's it about…..?
So what about my tale? Well its called The Coffin Road because there is a tale to be told about coffin road's which are real and have existed in rural Scotland for hundreds of years. As part of my research I've been walking along a lot of country roads or two.
My research has led me to many roads leading nowhere in particular.
So with my title I'm making life very easy for my audience. I guarantee a coffin road will feature in the story. Maybe two. Maybe even a coffin. But it doesn't give away too much in the title and hopefully garners some intrigue. Then again I don't suppose it would do any harm to let you know the other working title was Mister Potato Head Kicks Predator's Ass Big Style at Culbokie Barn Dance.
Alan McDiarmid, Wednesday 27th February
Late again! Honest I have written these blog dates down, I've just forgotten where I put the bit of paper. My play is focused on old people so you've probably figured out that I'm really getting under the skin of my characters and living the reality of a sixty something Or at least I think that's what I mean! Having just had my one to one with the smart and sympathetic Chris Dolan I really do need to get my characters down to detail. My story needs to get leaner and meaner. And I need to drop my precious voice over. I am glad to have had such well judged input and can't wait to get stuck in again It is true; writing is re-writing.
I have my mother in law and her sister staying at the moment. On one level that could be thought of as truly heroic (I don't like to talk about it much.) Actually a great research opportunity though and perfect timing too. I finished my last blog thinking about getting my two characters together. They're going to get together a lot quicker.
I am still car-less, but not catching the bus yet, which will be a scene in the play. I plan to fix that soon, which is more than I can say for the car I think I should include a picture of the car here but I haven't seen it for four months!
Dave Smith, Monday 25th February 2013
Have I told you the latest online news about beef burgers or am I just blogging a dead horse?
Now I have got that out the way, what's happening in my world of writing? Well first of all delighted to have been paired up with Colin Macdonald and we are meeting tomorrow (Tuesday). Got my draft script in and now mentally dealing with the problem of knowing it's not the final version but not using that as a perpetual excuse for any criticisms. As ever I know I am not entirely happy with my work but neither am I ever entirely happy with someone else pointing that out. So the search for eternal happiness goes on My approach on criticism has always been correcting and attending to the bits that I don't like, first and then if there is any time left over - work on the bits other people have criticised. Different people have different opinions, at the end of any show I've been involved in much is made of audience reaction, and satisfying the differing opinions that have been proffered. But as a writer you know, don't you? You always know which bits don't work for you. I think those are the bits to fix. If nothing else they are based on a clearer idea of what you were trying to do than anybody else, who is not you, is likely to have.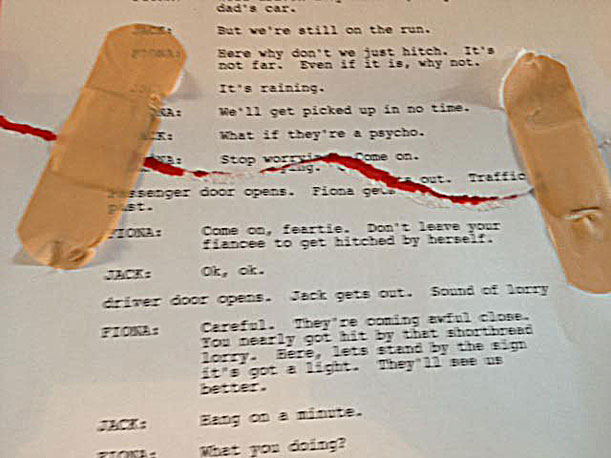 Anyway the next blogs should be interesting as we give our feedback on the feedback. Meanwhile don't eat any Trojan cows.
Sophia Heckmann, Friday 22nd February 2013
Hello again! After one month, the internet situation is not resolved yet, and unfortunately the lazy part of my brain has found new methods of procrastinating: Doing dishes, cleaning, watching "Breaking Bad", reading, playing the piano and much, much more. My inventiveness in that matter peaked last night, when I spent half an hour trying to reassemble a broken Pappadum. My flatmate seemed quite concerned, and rightly so, I guess. Fortunately, we will finally get an Internet connection at the start of next month, and my computer will seem less useless than it does now.
This month, we handed in the first draft of our scripts, which felt amazing and weird and exciting and a little scary at the same time. I'm extremely looking forward to my first mentoring session in a few days that will hopefully help me with resolving a few problems I'm facing with my script.
Even though I've already got more ideas about what I'd like to change and improve about my script, I have a lot less time than I'd like to actually work on it due to an insane amount of college work and deadlines coming up. My course is working on a production of the two Maeterlinck plays "The Blind" and "The Interior" that will be performed in late March, and by the look of things we are now entering the crazy stage It also happens to be the fun one, because character developments are finalised, lines are memorised (or at least they should be) and we finally get to play.
Working with the plays so intensely made me realise that a good script has to allow the actors playing the parts individually, give them clues as to what the writer wants from them but not restrict them in their performance.
Jan Storie, Thursday 21st February 2013
Friday 15th February and yet another 'End of the World' Scenario This time a 'too close for comfort' asteroid fly-by A near-miss in astronomical terms at a distance of 17,200 miles. I had been following the approach of this asteroid on the net for several weeks, marvelling at human ingenuity and the technology that could reveal this object and predict its movements. Last week the interest of the Public was likewise focused However, the whole event was eclipsed (pardon the pun) by an unknown player, the meteorite that crashed in Russia on the same day So life is still unpredictable and, while we focus our energies on the dangers of the known, the perils of the unknown somehow sneak in beneath the radar.
So what of Eden? Well, all good things come to an end and the grass is always greener on the other side of the fence So when the apple core hit the ground something else hit the fan, if fans had been invented then Temptation was seen in Eden and Man didn't disappoint What is it in our psyche that finds temptation so difficult to resist Why do we give in? And why do we, when things go wrong, blame someone else? 'It was him - he told me to do it.'
So what of the snake? Was he always destined to be the fall guy or was he just in the wrong place at the wrong time? Perhaps he volunteered? Or maybe he applied for the job? Perhaps he wanted the notoriety, the infamous reputation. Personally, I think the snake was the scapegoat in all this, if that isn't a case of early genetic modification However, he did have all the characteristics of a tempter He was a natty dresser, if not a little flashy at times. He was a smooth talker, with the benefit of a forked tongue. He was a bit of a wide guy, never missing an opportunity. In summary, he fitted the bill and, unlike many other creatures, he was able to hang about in trees. Most importantly he was good at his job. You would probably say that you definitely wouldn't have bought a second-hand car from him … but I bet you'd have taken a bite of the apple.
Phil Baarda, Wednesday 20th February 2013
With a draft scene-by-scene storyline under my belt and the first one-to-one mentoring session set up, I felt a minor celebration was in order – a visit to another scene-of-the crime thrown up by my research Dochgarroch lock on the Caledonian Canal, 5 miles south-west of town, was the epicentre a century ago of Inverness's most major earthquake, and took the brunt of the damage.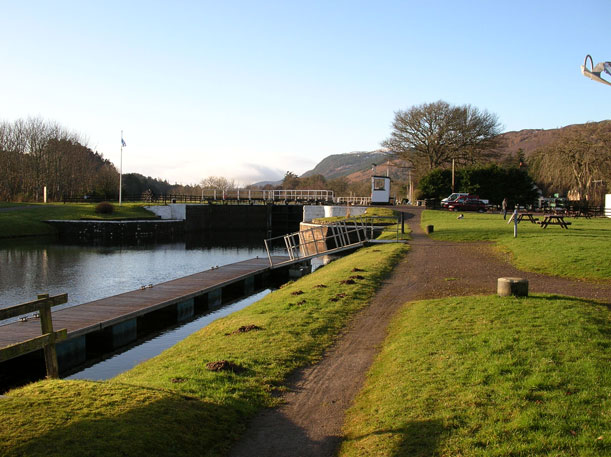 At the risk of appearing somewhat Allan (my leading character)-ish, I'd been delving further into the seismic history of the whole area The premise of my play – that Allan is fixated by the imminent occurrence of an earthquake – is compounded by his obsession about the devastation it might cause He's particularly grabbed by the report of the 1755 Lisbon earthquake – possibly the most severe in history Perhaps exhibiting a mammoth 8.9 on the Richter scale, this 'quake utterly destroyed Lisbon and was so severe the water level in Loch Ness – how many thousand miles away? – underwent an extraordinary upheaval and rose three feet above its highest point before subsiding.
Loch Ness, reasons Allan, being lengthy and narrow, stretching along the line of the Great Glen fault line is absolutely suited to a more serious watery cataclysm should his expected earthquake strike – a tsunami Not only would a long-overdue earthquake cause destruction and mayhem to an unprepared populace, but an associated tidal wave would be absolutely devastating And both, Allan says, are very likely, and very likely to happen very soon Why isn't anybody listening to him? Why won't people take him seriously?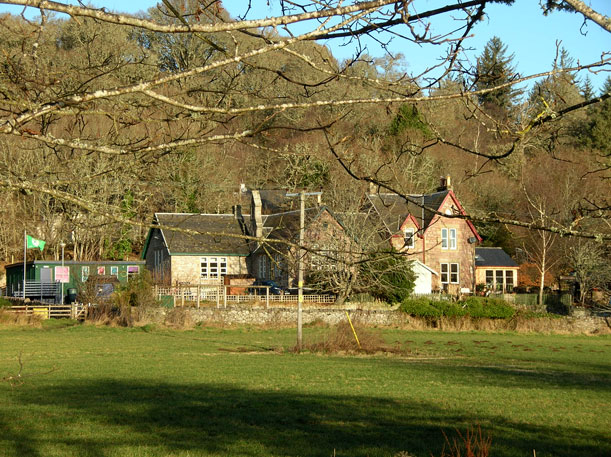 So, what actually did happen at Dochgarroch at 1:24am on 18th September 1901? According to a report in the Inverness Courier, in both the Dochgarroch lodge and the schoolhouse 'cans were thrown down and the stonework of the chimneys cracked', there were cracks in the walls of the schoolhouse 'from top to bottom', 'two distinct cracks' in the gable of the classroom, and 'nearly every ceiling in the house [was] cracked' This was obviously more newsworthy than an entire blacksmith's shop collapsing up-canal in Inverness…
Though what grabbed most people's attention, and still does, was the formation of a large continuous fissure along the middle of the north tow path, up and below the canal locks, 600 yards long and half an inch wide. Long since gone and not visible today, this crack was more curious than devastating, and the earthquake itself was certainly not of a Lisbon scale, nor did a tsunami result, not even close But, says Allan, there's no room for complacency – another earthquake will happen, maybe a hefty one, perhaps only slight And just because a large one hasn't already happened, that could mean it will happen sooner rather than later Cassandra-like, will Allan get his come-uppance?
Sylvia Hehir, Tuesday 19th February 2013
Random thoughts – are they of any use? It would be good to think that as I gaze out the window the part of my brain that gives shelter to my imagination is busy sifting through recollections; memories; half-heard conversations; fully-heard discussion; off-the-cuff remarks; body language observed; tropes; tics, along with events , newsworthy or not, from which my here-and-now brain might uncover a snippet to start a story.
I don't know if others have a similar problem, but my imaginative mind is lazy. When I'm searching for an idea to take a story forward, or, say, an obstacle to throw at my protagonist, my imagination says: here, have this; thanks very much I reply, until I realise my imagination sent the same answer the last time – and the time before.
I watched a podcast on the Scottish Book Trust website of David Almond delivering a talk about his work to a group of school pupils. He gave them a word – tent – and instructed them to hold it in their minds as just a word. Of course they couldn't do this, and they related back the pictures, events and imaginings from this single word. Almond went on to share his wonder of words, and the audience looked convinced.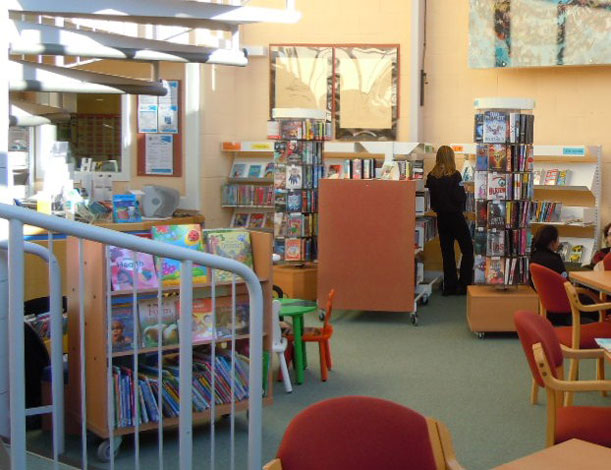 And then there are libraries. Of course bookstores are great, and books make brilliant presents, and authors make a living from book sales, but booksellers, in the end, are about profit. Libraries are where stories naturally thrive, and librarians are effective spreaders of story.
Kerrie Noor, Tuesday 19th February 2013
It was Saturday, my first draft of the script was finished, sent off and I was cruising down the road with the 'The boss' (Bruce Springsteen to those not from the eighties) blaring It was karaoke at the Okay Coral (an old local) and a surprise party that had the surprised victim 3 beats short of a heart attack when he entered the pub. He thought he was going for a meal and ended up with Coop Dips, Hula Hoops and free drink for the whole night. In the end he was looking at his wife with an 'I can't believe how lucky I am to be married to her' look. And she was looking with a 'not much is happening tonight' look back!'
We all gathered like kids high on M&Ms and coke; after an hour of drinking there was a SHHHHHHHHHH he's coming; get down; hide! The whispering I believe woke the deaf and elderly next door. When the bin man entered (off duty) he fell from the deafening noise and then spent 10 minutes finding a place to hide with an element of skidding; befitting a sitcom. I spent the night trying to 'keep up' with my 3 'kitty' pals; it was a tenner a time and I wasn't wasting any of it. We drank diet coke and whatever, like the whatever was 'juice'. By the end of the night I think I had managed to talk the ear off whoever I managed to corner; most of it bullocks.
Drink, winter and Scotland go together like cheese, toast and a grill. In Scotland the dishes get left, empty bottles are replaced and enemy become friend; or a friend becomes an enemy. And as I tried to wrestle the mike off the owner with MY rendition of some Dolly Parton song I realised that I had, perhaps, embraced the Scottish culture just a little too much…
I mean did finishing my first draft really give me the right to inflict 'Nine to Five' on a younger generation?
In the end I gave up to those who love Robby William and actually sounded like him. And young women who sang 'Here come the Girls'; at the right side of 35 you don't need to sound good... especially in 'killer heels'.
As I woke up staring at a Princess Piggy poster sagging from the ceiling my first thoughts where not about the script but how could I possible climb down from the top bunk with a stomach at war with it contents. Women share many intimate things but noises from hidden offices is not one of them. And my Kitty pal, I suspect, was half awake.
My script is now, as I like to think, at the 'mellowing stage' ie I spend time breathing a sigh of relief I got this far and can now watch 'Come Dine with Me' re-runs. Last night as I realised that I had seen the episode not just once, I decided that my 'mellowing' phase had probably come to an end and I should begin reworking my draft. My biggest fight in my attempt to write is doing nothing (staring at anything comes easy to me) and the internal dialogue of my mind (which does my head in).
To me dialogue is the juice of good writing. It is sexy, hot, and the balls of your character (or maybe I just think that way because my husband has been away for 5 months). It requires listening to people, which can at times be fascinating …almost as fascinating as what is going on inside my head.
'Does my bum look big in this?' is not always about the 'bum' and 'Your welcome' can often mean 'glad to see the back of you'! How do I, as a writer, get Robert and Marina to talk about one thing while meaning something else and at the same time tell their story? It's not easy, their dialogue has to make sense, sound natural and at the same time every word has to work (which I have heard at every writing workshop I have ever been to)! The problem is that Marina wants to blab and blab and blab she is completely stressed. Robert on the other hand is a quiet man who 'plays his cards close to his chest' and his role is to listen. How do I facilitate the 'getting to know Robert with out him looking like a really crap Samaritan person?
I look across the room, the TV is switched off but it's almost time for another Come Dine with me, maybe I need just a bit more mellowing.
Dave Till, Sunday 17th February 2013
You know what? I've made a rather embarrassing mistake. Just submitted the first draft of my radio play to HI Wireless and I already know that I need to rewrite it. And the errors could have been avoided if someone had told me that when a radio script invites FX descriptions - these are not an opportunity to introduce endless special effects (and now I think of it that would be silly anyway because most special effects are visual and therefore pointless on radio). So now, unfortunately, my play is littered with characters morphing into insects; end-of-world explosions involving the destruction of Inverness; and a whole raft of rampaging dinosaurs crossing the Highlands in search of human snacks. Admittedly these are pretty exciting incidents but they have never really helped the narrative arc, and I guess I'll have to ditch them in favour of some creaking floorboards, kettles boiling and doorbell noises. Ah well, you live and you learn.
One of the 'FX' characters that I'm now going to have to ditch.
And after that first draft, my writing has dried up like a drop of water on a wood -burning stove. I can't bring myself to type a word and I'm only able to submit this blog because I'm dictating it to my therapist (and at £50 an hour she is a pretty expensive typist I can tell you!). Here's the reason: my holistic approach has revealed that I have two distinct sub-personalities at war with each other and, what with all my energy being spent trying to placate them, I've no time left for writing. The first character, or sub-personality, is the Sergeant Major. He's keen on writing discipline, punctuality, working whether I feel like it or not, and keeping tea breaks to a minimum. The second character, the Chimney Sweep, is a sad boy whom the Sergeant Major has banished to an internal coal shed because of his dreamy ways and lack of drive (or so the SM says but I think he misunderstands the CS and mistakes dreaminess for laziness). In response to the SM, the CS is on strike, which is a problem because he is the source of any good writing and creative leaps. The SM, all bluff, bluster and polished shoes, is present and correct at the computer by 8am but without a creative thought in his well-organised head. Yet, despite his lack of output, he absolutely refuses to release the ideas man in the coal shed whom he sees as a wastrel, a slacker and a bit of a hippie.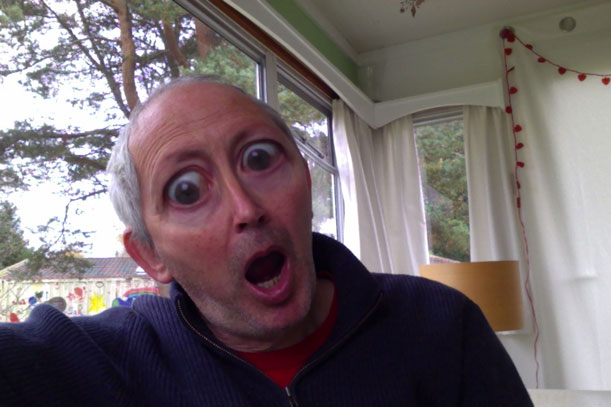 Time to get off the computer.
Between these two warring parties is a third me – the intermediary, the peacemaker – the Kofi Annan of this internecine war. I bargain first with the SM and suggest a half hour tea break and a browse through the sports section of the BBC website, in return for five written pages from the CS. After some major huffing and puffing, the SM agrees. But when I put this deal to the CS, he will have none of it and continues to sulk on his pile of coal, insisting that he'll produce nothing until the SM is first sacked and then packed off to a military retirement home. Talks have broken down for the fifth time this week and there is no end in sight. My therapist insists that this conflict will be a key turning point in my personal development but, frankly, I would happily swap enlightenment for a few good pages of A4. (No he wouldn't because it will only delay the inevitable – added by his therapist) If I can get out of this mess, I'll report back in my next blog, but frankly things look gloomy, and I'm heartily sick of being a human battleground.
Mairead Martin, Saturday 16th February 2013
Ah… so my dears. I have a confession to make… Although I promised you all (and Amber and David, my character's) no less, an adventure from the tip top of a Munroe…. I did not deliver. No, I did not fulfil this promise. The weather in Skye was abysmal. You would not want me risking my life would you? There would be no more blogs…
Anyway, let us not get too morbid, though it may help as I cannot decide how far to push Amber and David at the end 'All the way' I hear you say, but only time will tell and Amber and David will only sacrifice themselves if it is being truly honest to the story I have to tell.
I have been doing some interesting reading, since we last met online. Bill Bryson's "A History of Nearly Everything." Have you read it? I have been learning lots about the solar system and though you may say it has no relevance to my story that cannot be entirely true as it outlines the beginning of time. This will give my story grounding.
Hold on, watch out… another confession on its way… contrast that with the watching of Gilmore Girls! However it is a truly brilliant story of… well. I'll let you make a decision on that. But the characters are beautifully and simply, but magically and realistically, imagined. I can't help but be inspired.
And inspired I have been by everything around me. I am utterly ecstatic to be told my mentor will be Iain F Macleod. He is indeed a talented writer and brilliant Gaelic speaker. I look forward to conversing with him and hearing his thought process. In the meantime, I am making notes of my own on '999', pretending that it is not my own script but someone else's and attempting to give myself some constructive criticism… so far so good.
I met a fantastically skilled and experienced writer the other day in Skye. Charlie Nartin was his name. He used to write for 'Teachers' and gave us some fantastic insight into the challenging process involved in being a writer… as a career. It will take a long time, but perseverance is key!
I also visited Glasgow and saw at the Fruitmarket Salif Keita. It was an incredibly atmospheric and energetic gig. Highly recommend him!
So… I have had a very busy time!
Until next time,
Au Revoir…
A brand new year
Dave Smith, Saturday 2nd February 2013
I've been doing some research/distraction and it turns out that multi-procrastination is the art of being able to put off several different things at the same time I am now learning to master this, or at least I plan to sign up for a course in it pretty soon. This all means that I haven't got a draft together yet for my script But then I like to think of it more as a good thing put off till a later date Indeed as my protestant parents used to say "if it wasn't for deferred gratification we wouldn't be where we will be the day after tomorrow". Yes once again project B is cutting across project C pushing project D, which really should be project A, onto the back burner If there were parallel universes in which we could work on different projects simultaneously, how much time would we have? It is the age-old "how long is a piece of string theory" question But given enough string theory surely we would all hang ourselves So time to stop blogging and get to back to work Although, just like Albert Pierrepoint, it's probably worth taking a few moments to keep people in the loop.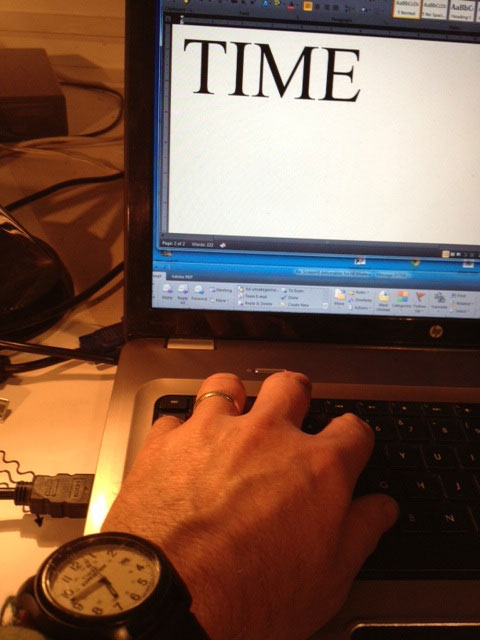 Iain Hector Ross, Wednesday 30th January 2013
So anyway, I've decided its time I came out…
Well at least from behind the rock guarding the entrance to my cave on Skye.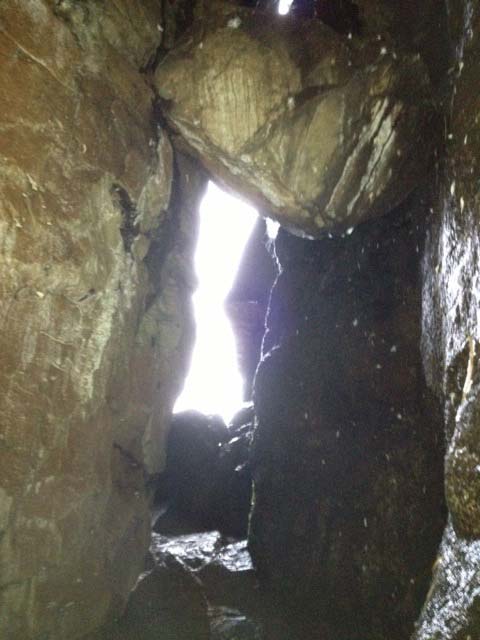 I've spent plenty enough time hidden away here in the dark echoing inner chambers of Uamh MacOitir (MacCoitir's Cave) high in the sea cliffs overlooking the Sound of Raasay. I'd recommend it to any writer though. There's a lot to be said for nursing your creativity through winter hibernation - though annoyingly I don't seem to have used up all my fat reserves :-((
Still, as a retreat the cave has ticked many boxes. You can imagine the outlaw MacCoiter feeling quite at home here as he returned from a good day's pillaging and partying in Portree. A window out on the world and in to the soul. No distractions in the form of mobile phone signal, email, or opportunist friends who happen to be passing looking in for some fresh coffee, free nosh, comfort and hospitality. No one to speak to other than the resident flock of wild native rock doves. A raucous audience, only too happy to flap their wings wildly with enthusiasm during my character development workshops. My faithful feathery friends who soothingly coo me to sleep at the end of another day of water filtering, guano harvesting and gathering the rare and delicious orange fungi.
Even my dialogue seems enriched by the lovely deep, dank acoustic of the cavern. Perfect for trying out dramatic exclamations which seem to hang around forever, whispering their way down through the fissures and up into the darkness overhead. Sometimes returning hours later in a voice I don't recognise as my own…
My own regret is, I didn't bring my mouth organ. Never have I felt the urge so strongly to play a slow, bluesy cowboy lament as here in the cave over the last while as the winds howled and storms raged outside Especially that last night as I bid my doves farewell after that final meal.
But they say all things must pass and I left the cliff next morning. Now is the right time to join the digital world of Hi Wireless again where another journey into darkness and imagination is beginning.
It is called the Coffin Road.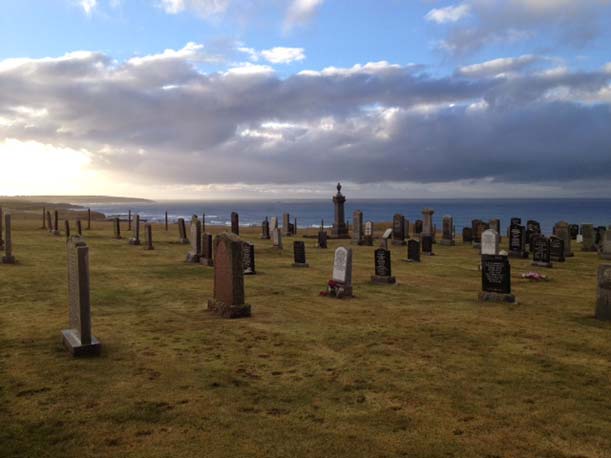 Mairead Martin, Wednesday 30th January 2013
13 has always been my lucky number. I was born on the 13th and when I turned thirteen years old I was lucky enough to be in house number 13 and for it to be a Friday.
On the 31st of December, just a few hours before midnight, I was proposed to, in a cow shed… I said yes. And I am now engaged! His name is David. Yep, just like my character but I chose his name and character long before I knew what was around the corner. Funny how life and fiction can come together, isn't it?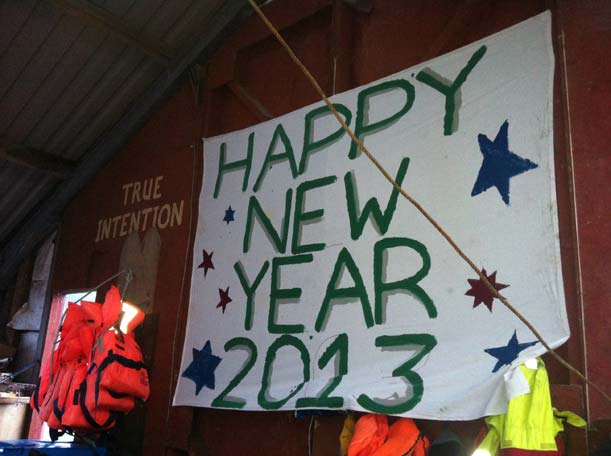 As you can imagine my writing is thriving under the excitement of it all and I am really coming to grips with my characters and what fears and dreams they have for their lives I have left David and Amber on top of the Munroe for now, working their way through their issues.
All the while, life goes on around them, people die, babies are born, wars are lost and somewhere else, someone is frantically writing it all. But the only thing on David and Amber's mind at that minute is their situation, their lives, their worries.
The challenge I set myself is to work on the atmosphere of the play, because life is about all the things left unsaid. Without realizing it we are influenced by what is going on around us, by our upbringing, by the generation we were born in. All of these things are a crucial part of what makes us who we are and I want to impress this upon the audience without them realising it. I know it will be a challenge but as I've said before, I do love a challenge.
I have never before climbed a Munroe. This should be the year should it not? Amber and David would expect no less. I know what they would say. They would say: " If we are prepared to climb the heights for our story, why shouldn't 'she'?"
I know they're right. This has been an incredible year. And it's not even February yet. It feels like I have already climbed a Munroe, but for Amber and David's sake I am going to.
Up, up, up we go… to climb a Munroe…
Alison MacDonald, Monday 28th January 2013
2013 has barely begun and already I have clocked up some airmiles, fended off the various lurgies that swept across Scotland (not entirely successfully) and been disturbed by the appearance of Easter Eggs already on some shop shelves. Why are they vaulting past Valentine's Day? What's the rush? On the upside, I do enjoy those little mini eggs The drifting snow around the A9, and the ferries being docked due to stormy waters meant a bit of juggling, but doesn't the unexpected make for interesting times!
I got the chance to attend the Internationaal Literatuurfestival Den Haag, where 50% of the programme is in English, with 80 authors, poets and musicians conducting meet and greets, slam events, previews of new works and revisits to established pieces A truly cosmopolitan Schrijversfeest (Writers' Party). I kept my eye out for any French contributors, given my present fascination for Mary, Queen of Scots They were hugely outnumbered by the Nordic contingent, but it could be that the Romantic linguists were simply more petite and loomed less large on the horizon, making them harder to spot. However, I did spot a great bottle of french diluting juice, sorry, syrop, in a Barbapapa shaped bottle.
Last month many pop culture areas triggered ideas about Mary and Henry Since then my main characters have been floating into my eyeline from other unexpected quarters. I was reading an Alison Uttley Fairy Tale originally written in the 1930's, called "The Girl Whom the Wind Loved" The author threw in a curve ball mention of Mary, Queen of Scots, not a short one, with no other historic figures being referred to I sat in bed and thought "Spooky".
Visiting the Handbag Museum I clocked a strange cake, with a small dog peeking out from under the dress, which of course brought Mary to mind, and led to my realising I need to know more about her I also became intrigued by chatelaines hanging in the Handbag Museum – the word conjured up something far more risqué than it turns out they are. I like the idea of Mary, Queen of Scots rattling her own chatelaine chains at Henry. (If you don't know, as I didn't. what they were, that sounds smutty. I will say no more).
The snow and ice everywhere I go has created a gentler world. "The Honeymoon's Over" opens in the outdoors, at Holyrood Palace, and at a time of year when snow would not be too surprising Should my pregnant protagonist be out hooking golf balls in the snow? How would that work on the radio? I veer between thinking it would work pretty darn well, to reaching for mini eggs to raise my spirits out of a defeatist bunker that it just won't do.
Phil Baarda, Saturday 26th January 2013
I suppose one could be forgiven a lull in getting down to writing over Christmas time, but it's now the end of January and I still haven't properly got back into the swing of things An annoyingly painful trapped nerve in my spine and an ongoing low-level cold courtesy of my kids haven't helped any creative flow – or, more accurately, the application of the posterior to the chair in front of the blank screen and pulsing cursor.
So, to feel like I'm getting somewhere and keeping some momentum going, I've been doing some research on earthquakes in the Inverness area The main character of The Fault, Allan, is obsessed with the idea that an earthquake and associated tsunami is long overdue on the Great Glen Fault The Kessock bridge is key in my story – it spans the Fault line and figures prominently at the play's start and end It's where Allan has found the bridge has moved several centimetres over the previous few weeks – definite proof (to him at least) that something seismic is about to happen – and it's where he makes his final stand.
A bit of digging threw up some fascinating facts Whilst it's reasonably well-known that the Kessock Bridge incorporates seismic buffers to protect against tremors, it's not so well-known that each one is over 3m long and weighs 2.5 tonnes, and are at the Black Isle end of the bridge and where the road joins the land beyond the last (northerly) pier The buffers act like large hydraulic pistons – allowing slowly applied loads (such as through thermal expansion) though providing a huge resistance to suddenly applied movement (such as that caused by, you've guessed it, an earthquake) What's more – the bridge, apparently, is able to slide over its supporting piers (except for the south main pier where there is a fixed longitudinal restraint) towards the abutments at either end, where there are expansion joints which can cope with thermal movements of up to 500mm.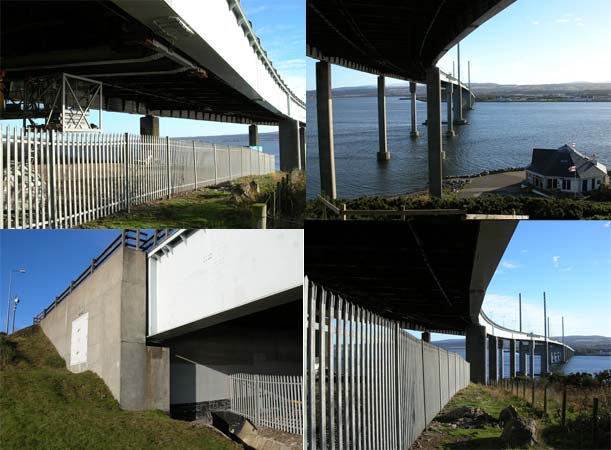 Wow All this technical stuff is exactly what Allan laps up and which feeds his obsessive mind – all to the detriment of persuading the powers-that-be of his earthquake fears, and, more personally, turning off his romantic quest, next door neighbour, Liz.
In an attempt to hit the obsessive zone (which my wife would claim I don't need much work to do) and also fulfilling a mini-ambition (in the decade I've been up in the Highlands I've never actually stood on the bridge itself), I ventured out of car and got up close, camera and notebook to hand Good stimulus for cracking on with the play and – it being a piercingly bracing day ­– probably good for bad backs and lingering snuffles.
Alan McDiarmid, Friday 25th January 2013
I suppose it's time to come clean! I haven't done any work on my play for well over a week (or two) Sorry! And I can't say it has anything to do with the internationally recognized "blue Monday" which I'm told also happened this week If you didn't know, that's the third Monday in January when New Year celebrations are a distant thought and pay day is still out of reach No it's just been, the also internationally recognized concept of prevarication I call it the bottom drawer There are already a few things in the bottom drawer It's probably where most people have some kind of novel For me certainly a few past projects are there, waiting for a revisit and a fresh approach.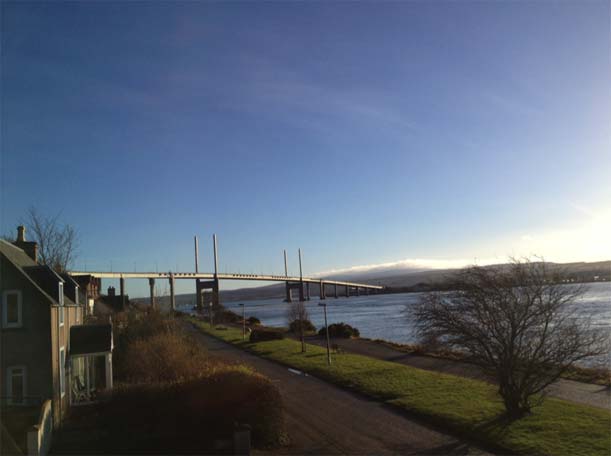 Actually life has been busier than it should be at the start of the year I'm commuting on the push bike because my mate Kenny is struggling to find time to fix my car (I'm beginning to think that he has my land rover in his bottom drawer.) To be honest it's not a good time of year for cycling, although I believe hundreds will be joining me on my daily trek over the Kessock Bridge when some serious roadworks are going on over the next six months Apparently it should have been done a couple of years ago but it just kept being rescheduled. Hmmmmm.


Work itself is very busy. For a teacher, prelim marking brings a special kind of engagement. Of course no sympathy expected but I do wish those lazy teenagers had started their revision a bit earlier.

At the other end of the age scale my elderly characters are just about to form a relationship and they don't have any time to waste. So we'd better get a move on!
Sophia Heckmann, Friday 25th January 2013
2013 could not have started in a more chaotic way than it did. After months of searching I finally found a new flat and moved in within a week, making my life a blur of boxes, kitchen supplies and flat pack furniture. Now that I've finally arrived and settled into my new home, my creativity is blooming. I don't like admitting it to myself, but the fact that I don't have an Internet connection yet is probably helping a lot. Never has procrastinating been harder, and without the distracting whispers of twitter, tumblr and facebook in the background of my screen I can be a lot more productive. As a result my play has made massive progress, the first draft is now finished, there is an ending and a beginning and a part in the middle – three things every play should have, right? And I feel like I've finally gotten to the essence of my characters.
In my rush of creativity, I might even have written a little too much, so as a next step, I will have to cut my play down to the length it needs to be. Revising always seems to me as one of the hardest things about writing: You've got something you've just written, and you finished it, and you're glad you did, but at the same time you know it could be so much better, if you only changed that one detail. And that other one as well. Oh, and of course it's way too long anyway. Revising is extremely important, but I always find it quite hard not to get lost in my own words while doing it.
Once again, I found that I am at my most creative while I'm travelling: A massive portion of the play was written on the plane back to Scotland after Christmas.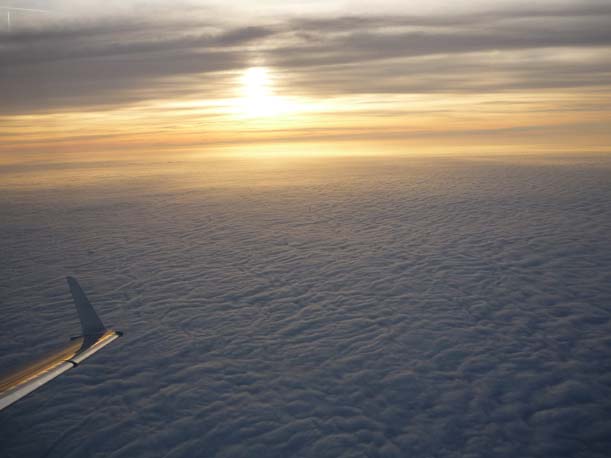 Kerrie Noor, Friday 25th January 2013
I am sitting at a table and thanks to a nice bottle of red, unable to muster the energy to count how many folk are present. But according to 'he who does not hear' (my dad) there are at least 20.. It is the first time I have been home for Christmas in over 20 years. The Christmas tree has seen better days; it hangs limply from the corner buckling under the weight of tinsel; fairy lights are redundant in Aussie as is anything stuffed with haggis and tin foil barbeques from the coop.
My dad who has been rebuilt several times is of the age where every door and window is doubled locked, meals are the same time every day and a sandwich is a work of art to behold His idea of living life to the full is racing down the drive on his mobility scooter putting the bins out. And repeating the same questions to some poor call centre girl with the phone on speaker mode because he has forgotten to change the battery on his hearing aid.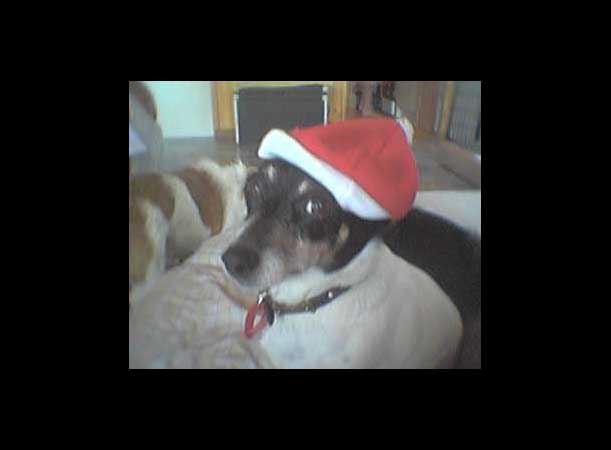 'Live for the moment' he mutters causing my nana to pause over her turkey leg She looks up with I know I heard something look, and then stares at Poppy the resident Jack Russell. Nana hands him the leg and watches as Poppy silently drags it under the table My nana is a 100 and half years old. When she turned 90, my nana decided that pigeon English spoken like someone on helium was befitting her status; that and binning her hearing aid When she set fire to it, in front of reruns of Crossroads she was sent into a nursing home.
'Don't be afraid to make mistakes' continues dad with a wave of his whisky glass. 'And LIVE LIFE with out regret!'
And I start to wonder about my characters, Marina and Robert, is if the fear of making a mistake that keeps them…us…me (?) from change. Is it fear that compels people to remain in situations that almost crush them.
My Mum gives dad an 'utter bollocks' look, the sort of look I have grown up with. She lifts the whisky glass from his hand and stuffs a courgette fritter into his mouth Clichés' are for the rich' says Nana but no one hears her, except me and Poppy who has given up on the bone and has her eyes instead set on the Christmas Goose straddled across some sort of beetroot salad.
I think back to my script 'A Door Closed', what would Christmas mean to Marina and Robert. Marina longs to see her daughter but her life, her marriage holds her back. Christmas for her would not be a happy one. She, like many people, face the festive season with no Poppy's to watch and laugh with; no 20 folk to share a courgette fritter with.
And Robert, would he spend Christmas with his bully of a dad? What would make him happy on Christmas day? One thing is for certain within the drama that I write, they look back, and question.
Jan Storie, Sunday 20th January 2013
So here we are The world didn't end after all, except for those who thought they were getting a Kindle Fire at Christmas and didn't We can reset the Doomsday clock Meanwhile life continues as normal in Mexico, I presume, with the exception of the somewhat unusual boost to tourism.
HAPPY NEW YEAR World!
How many times was the end of the world predicted before, I wonder? Thousands I suppose but, for some, it ends every day in some way. So it was, in a garden a long time ago, when a bite of an illicit apple changed everything The world would never be the same again There are parallels in everyone's life Decisions that we make can change our whole lives and those of others too Decisions others make, even many thousands of miles away, can impact on us even though we never knew that person or those people. We are all part of a vast ecosystem of decision-making and everything we do, however small, affects those around us. Very few of us however, actually realise the full implications of our actions, the ripple effect.
Isn't it strange that many of us play the statistics game to back up our decisions despite the fact that most of us didn't really understand statistics at school? We are suddenly happy to juggle with probability and percentages in order to affirm our decisions. Friends may also offer wisdom, saying thinks like 'That'll never happen.' 'Never say never' comes to mind.
Some decisions will be life threatening, some will save lives In the old days the word 'luck' would have been used to describe the close shaves that some experience Many still believe in luck, many more want to and lotteries pay lip service to them One logo, with fingers crossed, says it all but I doubt any airline would think of using the idea of luck in their logo or advertising.
So did Adam and Eve eat all of the apple or just take a bite and then realise they had made a huge mistake? My guess is that they ate it all. The thirst for knowledge taking over? Or maybe it was just a very tasty apple. Or perhaps they thought 'in for a penny in for a pound' After all, when you have taken that first step, things can't get any worse …. can they?
Sylvia Hehir, Saturday 19th January 2013
This month has mostly been about being stuck: I have an outline, I have my characters reasonably well drawn, but I don't have an 'ending' as such, other than there will be reconciliation between the two characters – the grandfather and his wayward, newly-single-mum granddaughter. How to get to this point, both in terms of the story and in creating interesting scenes to deliver the story, has got me stuck. So today, seeing as, unlike the rest of the country, I can't go sledging or make snow-angels, I'm going to go back to my characters, see what they want to do about the situation I've put them in, and hope their wants, along with cause and effect, will bring about some sort of an ending. I know it doesn't have to be perfect, or even almost-right, just something to allow me to get the first draft down on paper.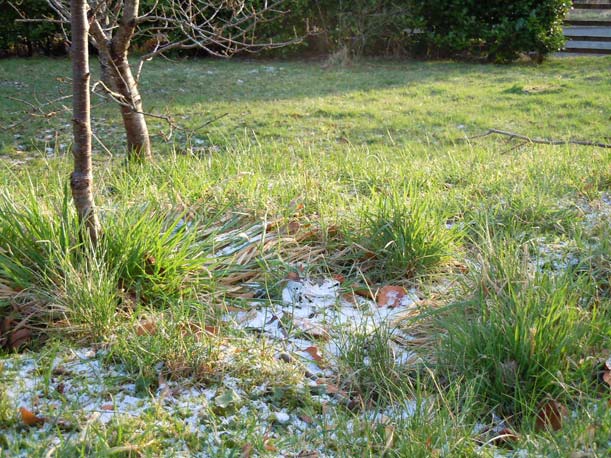 On the reading side of things, my library copy of 'Monkeys with Typewriters' got covered in coffee (note the passive voice here) so I bought a replacement and I now own the borrowed, coffee-stained copy. Having already wrecked it I've done what I never do in books – folded down the corners of pages. This might be a liberating enough activity to free my artistic side. But then again – maybe not.
David Till, Sunday 13th January 2013
In my pursuit of the holistic writing life, I have recently re-read The Artist's Way by Julia Cameron. In the book she suggests creative folk take a day to go to a gallery, or admire some fine architecture, or shamelessly attend a film at 3 in the afternoon when they really ought to be writing. I forget what she calls this practice – an artist's mini break or something (and I can't refer to the book because I gave it to a homeless person in New York but more about that later) but it really seems to work. Realising that I haven't had any artist's mini-breaks recently (or at all) I decide to lump together all the days I missed and take a two week cultural sojourn to New York City where my wife lives. So, using her entire stock of air miles plus some extra for a special upgrade deal offered by BA, she books me into First Class for the first time in my life. Not bad for a caravan dweller - but maybe this is the true Artist's Way Julia has been banging on about.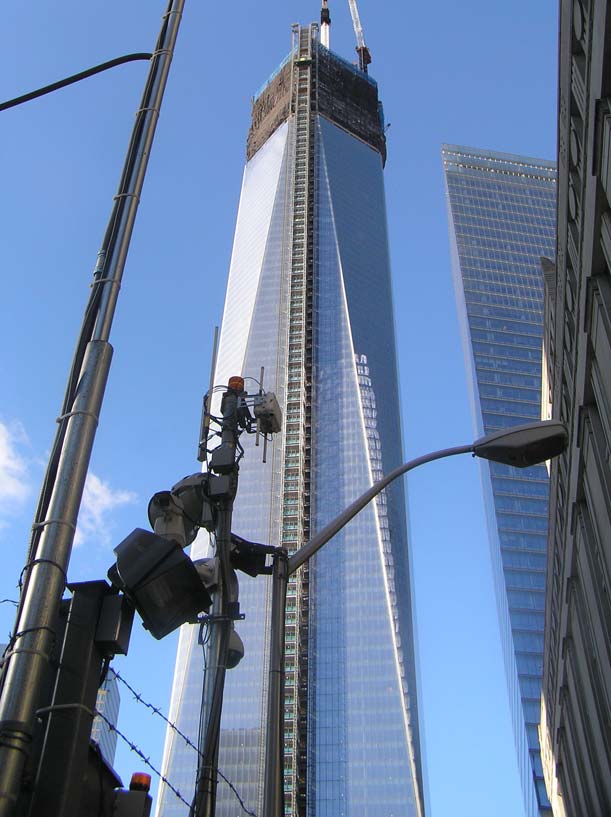 The new building at the Ground Zero site. I call it 'The Freedom Fry' because that's what it looks like. Wrote to the architect to suggest that he do the top bit red, as if dipped in ketchup, but no reply yet.
In First Class you get a real table and a tablecloth and electric shutters for the window and a footrest and the hostess certainly doesn't wait for take off before offering you refreshment of much wider variety and better quality than that offered in economy. And she keeps bringing stuff – all the time. And it seems like you get roughly one hostess each. It's another world up here. Is that Neil Tennant from the Pet Shop Boys over the aisle? And I thought I saw John Travolta a minute ago but surely he would be flying the plane? But guess what? Both Neil and John are artists – I am surrounded by the right people. I'm on my way, Julia.

Look out - artists at work! The 'Origami Tree' at the Museum of Natural History. Too much work went into this to believe that any of the artists had time for a mini break.
Get to New York and start my daily morning pages. This is Julia's idea to help you sort the wheat from the chaff in creative terms. You write a complete pile of crap for about half an hour first thing in the morning (not difficult) then, having got rid of that load, Julia reckons that all that will be left inside you will be the good stuff. However I subsequently find that I can write almost infinite amounts of crap at any time of day or night so I'm not so impressed by this practice.
Anyway quickly get into my holistic routine – minus the early morning dip. If I was really brave I could dive off the end of one of the piers into the Hudson River but they frown upon swimming without a lifeguard in New York so I make do with a run on the boardwalk at the river's edge.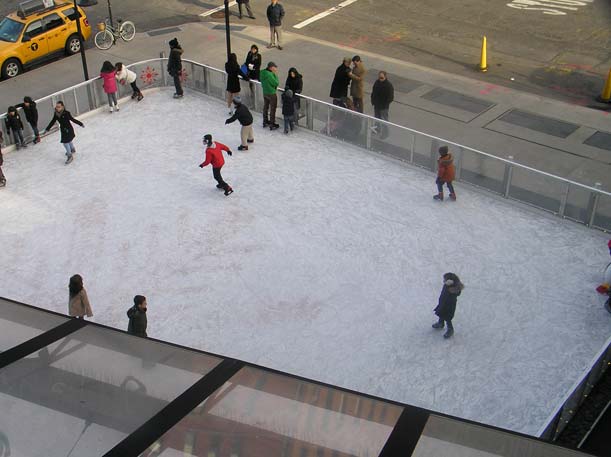 Future artists keeping holistic balance in more ways than one. As seen from the Highline Park (created by yet more artists) from a converted train track.
As I am returning to my wife's apartment, I pass a homeless person making a wonderful drawing in chalk on the sidewalk. The drawing depicts Lady Gaga as the Virgin Mary with, I think, Jude Law as Joseph and, rather strangely, Danny De Vito as the infant Jesus but this part was a bit smeared because people had walked across it so maybe I'm misreading the picture. But in this homeless person I recognise a true artist of the sidewalk. Want to give him money but realise I am not carrying any. But I do have a copy of Julia's book in my tiny backpack and it seems only right to spread the good word. Shyly offer him the precious book – one artist to another – and he snatches it off me and promptly sits on it with the briefest of nods in my direction. The book is providing him with insulation from the cold sidewalk – so perhaps not a bad use for it after all. The Artist's Way is as mysterious as it is varied.
One Month in and distracted by the Festive Season?
Mairead Martin, Sunday 23rd December
I hope Santa Clause brings me coal this year I realise that although coal may not be an ideal present, it takes us back to basics. Fire provides: heat, colour, flames, smoke, light and shadows. And we need these things to live on. And we need these things in our writing.
I owe 999 everything.
I owe it to my characters, my audience, my critics and my story to make it the best it can possibly be. I aim to inspire and excite and terrify all who listen and in the process of writing I intend to work my way through each one of these emotions. Only then will I know I have succeeded in my quest.
Nestled in the jagged landscapes and ferocious seas of Skye, where else is more inspiring? Where else is more terrifying?
Tomorrow, on Christmas Eve, my dad and I will hunt down a Christmas tree. I know it's late, but it's tradition, 12 days of Christmas… that is how it goes after all?! And there's nothing more life-affirming than battling the wind, the snow, the landscapes and finally the roots of the tree for a little more colour in the day? And in doing this I know I will be reminded of the naïve island girl in my story who knows nothing much of life but knows more than anything how she can use the landscape to benefit her story. And I wonder, was I ever capable of such a crime?
I will tell you that Amber is capable of this. The question and the crucial balance in my story is, who is to blame? Is it David, or is it Amber? The parent or the child? As the script begins to write itself it is becoming clearer there is no simple answer. And perhaps we will never know…
So I will end with an inspiring quote by an inspirational writer. Well, it seems fitting does it not?
"And above all, watch with glittering eyes the whole world around you because the greatest secrets are always hidden in the most unlikely places. Those who don't believe in magic will never find it."
� Roald Dahl
Alan McDiarmid, Sunday 23rd December
Seasons greetings! Like most males I avoid the shopping side of Christmas until the last moment so that's why today's trip into Inverness was a sign that I am getting into the spirit of Christmas early Nevertheless, my main aim today was to do it like the SAS: In, out and nobody even knows I was there. Some hope! What I don't like are the queues, although a visit to town at this time of year is a guarantee that I will see dozens of folk that I know and who need the customary seasonal chat Actually getting the craic (crack) is the best bit of this time of year. Sometimes that means a knowing glance across a crowded supermarket and sometimes it means a shared laugh that goes back a few years.
Of course a trip into town gives a good opportunity for research to a writer. Picking out a face and trying to read the story there is an old habit of mine. I have reworked my main characters and I think they are starting to get a bit of identity. I can't seem to get Ford Kiernan out of my mind. But that's Ford Kiernan mixed with a bit of Chuck Norris. Or maybe just Ford Kiernan on a bad day! Either way he fits the smart but savvy guy I want to write. The Bonnie to his Clyde is more like my mother in law. She doesn't seem to age and has a zest for life that fits Kay in my story. Maybe that's no accident though Odd how suddenly I have a need to research social events for the sixty somethings. Any suggestions?
Phil Baarda, Friday 21st December
The last month has been busy – and not just on the HI Wireless front Late November saw the PlayPieces 2012 festival of short plays at Inverness's IG:LU on Church street, a splendidly intimate 'alternative' venue in the heart of Inverness. My play, The Erpp Man - acted superbly by Lauren Wilson, a student of Inverness college's drama course – was one of a dozen performed each evening over the three nights The audience feedback was generous and inspiring, it was a great experience, and a wonderful time was had by all the participants – plus it was also excellent fun.
Less fun has been trying to upload the video of The Erpp Man onto YouTube As a new user I expected all the fill-in-everything-about-you profile account bureaucracy, but hadn't banked on having to convert inappropriate file extensions (and hunt for info and software to do it), nor the sheer length of time my vid took to be uploaded – a hundred-plus minutes was twenty times the length of the actual play… Still, here it is, enjoy and perhaps post some feedback.
Which brings me back to HI Wireless A more pleasurable YouTube interaction was mentioned in the last blog, viewing Peter Mullen's The Fridge, which I found wonderfully bleak and moving I also came across fellow HI Wireless-er Iain's magnificent video and commentary on his Bedford Van in the woods I'm thinking maybe I should try for a video myself on the Kessock Bridge and its earthquake shock absorbers…
And so back to my play During the last month I think I've got the draft storyline just about sorted, and a few preliminary scenes drafted, though there are a few nudging elements that want to creep in These might add positively to the drama, though they may – more likely – be negative red herrings sent to distract So I'm looking forward to the next stages of the process and one-to-ones to help sort this out.
Sophia Heckmann, Thursday 20th December
After the wave of enthusiasm the workshop with HI Wireless gave me had ended, I found myself struggling with the development of my two charcters, Michael and Hayley. I knew which direction I wanted them to go in, but no matter what I tried, especially Michael remained twodimensional, he seemed lifeless and cliched. I felt like I needed to dive more into his backstory, as it is of a great importance for the development of the plot. When I traveled to Edinburgh for a weekend, parts of the way were covered in snow, which gave my creativity a new push as the scenery resembled that of an event Michael talks about in my play. I realized that I needed to get to know my characters and allow them to come alive in my head prior to judging them and not liking them for being too superficial. My characters might be my inventions, but I feel like they are more than that: They develop their own personalities without me controlling it, and it is my job as a writer to get to know them over and over again, and to keep discovering new things about them, constantly adjusting the way I see them. After making this realization, getting back to work on my script felt a lot easier, even though I think I've still got a long way to go with it.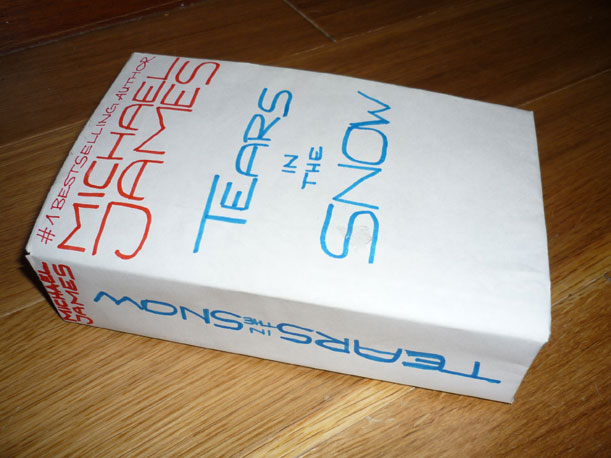 When I got stuck another time while working on my script, I decided to motivate myself by making my own "copy" of the novel "Tears in the Snow" that shares my play's name and plays a central part in the story. So I sat down, got myslef some glue, paper and colourful markers and gave an old book of mine a new cover. Even though it might sound completely strange, this visual reminder of what I was working on helped to keep me motivated and focused on what I was working on. Having a physical object that reminds you to work on a purely digital thing on your computer makes it a lot easier to keep doing it.
All in all, I think I might have taken a few steps in the right direction despite having been faced with a few problems concerning my writing. I managed to find solutions to them, which makes me confident that I will continue to do so in the future. It won't always be easy, but the harder you have to fight for getting somewhere the better it is when you finally reach your destination.
Jan Storie, Thursday 20th December
This month I began thinking about the plot in detail but something distracted me and I found myself looking at the date on the computer screen I realised that I was going to be writing about the start of the world on the week in which the end of the world had been predicted How strange was that?
But what exactly does 'the end of the world' mean? Maybe different things to different people. To Adam and Eve it was the loss of the world they knew. From a single bite of an apple everything they knew had changed. But for others? My Father, when confronted by a distraught teenage girl and a broken heel, told my sister that it wasn't the end of the world but strangely she didn't see it like that To her it was serious, very serious indeed. It's all about perception What's important to one person isn't important to another Some people say that they believe the Mayans weren't predicting the end of the world but rather a change in the way people treat the world A change in thinking about what is valuable and what is not So perhaps this as an opportunity to make amends to a natural world stifling under the excesses of mankind.
Only last week the Earth had a near miss with an asteroid that had been charted for just a short time Like the disaster movies we can all get swept away by the feeling of the helplessness of our condition Can we control everything? It seems not.
Some people have dealt with the impending scenario with humour saying that at least they won't have to pay their credit card bill Others have turned to God More still have turned to making money. Several advertisers have jumped on the bandwagon too using the 'end of the world' to sell their products and not just survivalist gear either. I wonder if people have placed bets on the end of world happening? It might prove problematic to collect your winnings though if you were proved right.
However, only time will tell what the Mayans really meant Maybe the 21st will pass without anything of note occurring or perhaps it will all be over in a flash and there will be nothing left. If the latter is the case you may not get a chance to read this. See you on the flip side!
Alison MacDonald, Wednesday 19th December
Having managed to mis-spell virtually everybody's name in my first blog, (apologies all round, particularly Mr Dolan), I would not be surprised if my project morphs into Hairy, Queen of Scots I will try to keep clumsy errors at bay Everywhere I turn at the moment I find a link to my two characters, and wonder if this is common amongst writers? My heart goes out to Stephen King if that is the case, as his daily round must be chockablocka with unsavouries.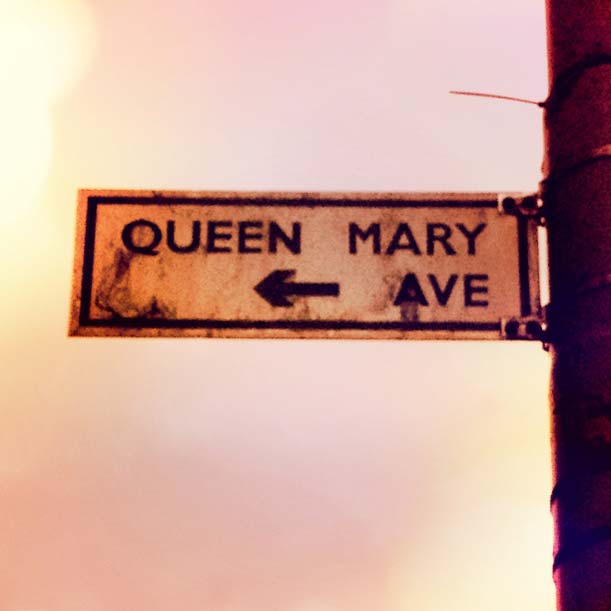 Mary (Hairy) and Henry have been bouncing around everywhere – watching Strictly Come Dancing (I have no shame, not even a guilty pleasure, but a right out there telly indulgence), I find myself wondering how they took to the dance floor Lord Darnley in particular is remembered in History as being a fine dancer, but that could have been to pad out the somewhat scant achievements he had to his name, in an effort to explain Mary's inexplicable attraction to him.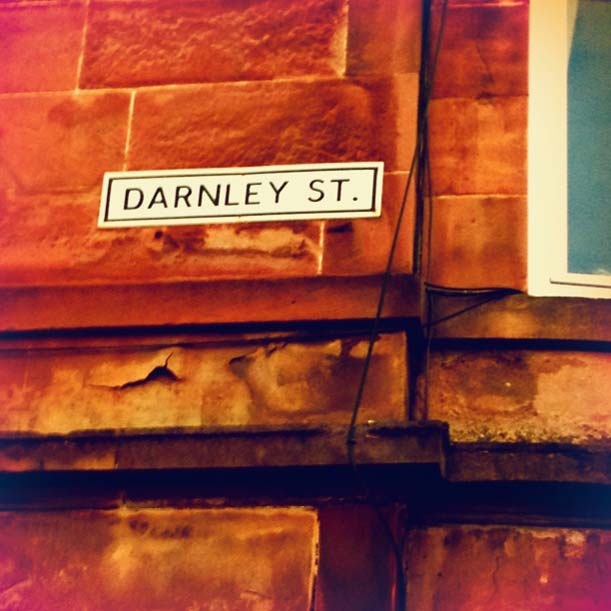 The Sports Personality of the Year, and as I thought "Oh well done, Bradley", I simultaneously noted "Oh he's a tall fella (like Henry), wonder if Henry's velvet gear looked as fetching?" Then, on came the golfers, always a big favourite – which other sport has men brandishing brandy glasses & smoking cigars whilst playing (Ian Woosman, I doff my cap to you) Darts you may say, but I have to quibble there – darts, a sport? Looking at the golf pros, towering over Gary Lineker, who is no smout himself, thoughts of Mary/ Hairy shouting "fore" came to mind.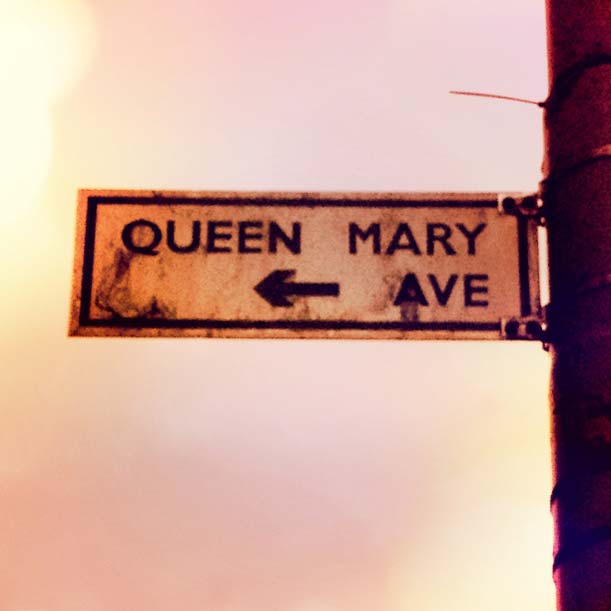 Out and about in Glasgow I noticed the builders had clearly known their history when naming streets in the gee-how-come-I-never-thought-about-it-before obvious area of Queens Park. I could not resist taking a few shots.
I could go on, and admit to reading too many trashy mags, comparing the cougar / young studly relationships with my speculations about Mary/ Hairy and her Henry getting that kind of press in their day.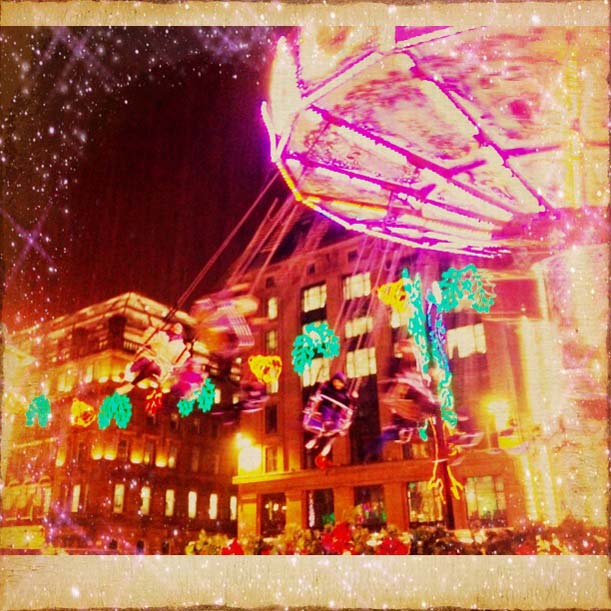 I have to focus on the uncomfortable violence that triggers the conversation my characters will be having The festive period seems the perfect time to turn my mind to matters murderous…Merry Mistletoe-ing, One and All!
Sylvia Hehir, Wednesday 19th December
Our writing brief is to create a twenty minute radio drama using two actors, one male and one female. Having only two characters can bring limitations, but it does make the writer focus on those characters and their motives. One of our exercises in the initial workshop was to hot-seat a character. This type of question and answer session can lead to greater understanding of our character. And while knowing that she secretly harbours a yearning to knit Fair Isle sweaters might not necessarily be pertinent to the plot, it can help in the writing process if you know that she feels guilty for causing the car accident in which her mother was killed.
My main male character, Donald, is a lonely widower; the female character is his wayward granddaughter, who – yes – feels guilty that she caused the accident in which her mother, Donald's daughter, was killed. My drama starts as the granddaughter, Carly, phones Donald from the maternity ward where she has just given birth to Little Shane. She is homeless and has no clean clothes. As a last resort she turns to Donald.
Donald is having his own problems. His neighbour complains about the Beethoven he plays and his tropical fish are dying, one-by-one. This has led me to my first bit of research, as I know nothing about tropical fish and their diseases.
In their own way, the fish, and the new born Little Shane give me extra characters to play with, even if they don't have speaking parts.
Although I have a rough synopsis for the drama I am still as yet unsure of how the two main characters are going to reconcile their relationship. I do know however that Donald falls deeply in love with Little Shane and promises him to be the great-gramps he clearly needs.
Kerrie Noor, Wednesday 19th December
It has been a tough few weeks for me where I have, among other things, pondered my two characters; Robert and Marina. What bites them? What makes them stand out? And what will make the audience care?
I have to think about their voice and try to imagine what they sound like; what it is they really want and what it is that is holding them back. I need to burn their names into my head and start to feel their pain, after all; it is a drama I am writing. Marina, a middle aged woman, has experienced violence and won't acknowledge it. And Robert is a young man who has been continually bullied by his father and tries to hide it.
And I feel pain…having just healed up the ugliest of lips twice thanks to invisible ice and a dentist overestimating his skills. I then skidded, yelled and crashed …yes again! And I know what you're thinking; but there was very little drink involved But there were some cobbles and it was dark and I hadn't eaten so I guess it was stupid to have that third wine… So I ended up with a red and purple eye shut together like the buttock of a sow and I felt pain every time I talked.
But it is pain that makes me think about violence and the effect of violence on a person. And as I sat in the emergency department having x-rays and what have you from every foreign person under the sun but British. I started to think of Marina, why would she put up with such pain and what follows. I mean, a visit to the A&E is not a day out, even the TV is rubbish.
Stella who lives on carrot juice and soya escorted me to the A& E while waffling on about lavender and scar tissue. The nurse from 'Planet Doom and Gloom' silently red my blood pressure like a 'born again Christian' in a VD clinic and explained that my blood pressure was 'sky high'.
She called in Dr Kill Dare (factious name) who I foolishly told about my first fall, which involved broken teeth holding up residency in my lip. Dr K D's eyes lit up. 'I can take it out for you' he said fumbling for a scapular with a leer (he probably thinks Christmas has come early when asked to do an amputation). And I fended him off with the story of my dentist's futile attempts to make the tooth in my lip homeless. Sending the doctor into a maniac laugh followed by a graphic description of how he would extract the tooth.
And then they took my blood pressure, AGAIN and marvelled at how quickly it had gone 'through the roof'!
Vodka was my best friend for a while after that.
So how, I wonder, do you hide violence? How does a beaten woman hide the pain and the bruises? How does she carry on when shaken by an assault? And does anyone survive casualty? It hard to say but making a child cry because one side of your face is twice as big as the other is a learning curve that any writer should treasure; if only so that he or she can exaggerate the story…
In the right circles of course.
David Till, Friday 14th December
I am still fully determined to continue my holistic writing methods in all weathers. Run to the each in the snow and, after a few moments of prevarication, tentatively dip my ultra-white, maggot ody into the refreshing waters of the Moray Firth for my morning dip. My therapist has recommended regular emotional release, which I achieve easily this morning with some lood-curdling yells and screams. As usual this keeps the dog walkers well out of my way ut I think they avoid my section of the each completely these days.
Running in the snow clears the rain completely
A little cold snap does not stop the holistic process.
An unexpected side-effect of the dip is that my hands ecome so cold that I can't type for two hours until the circulation comes ack, and my fingers uncurl from the claws they have turned into. Perhaps this routine needs some modification, ecause I only had a spare two hours to write in the first place, and have just spent it wrapped in two duvets, drinking hot cocoa through a straw.
I have to tell you that recently I had an unelievale reakthrough in my writing, and I must say that it was entirely due to the work I did with my therapist. For some time my writing has been flat and lifeless; my tweets, tuneless; and my presence on Faceook has lacked identity. Do you want to know why? (And in revealing this secret I'm saving you the £150 this revelation cost me, so you owe me one) The answer is that I was not including my emotions in my work. My writing has een all surface and no depth. It had no heart and it seldom got an erection. It had no desire to grip the reader by the throat and hurl him or her into a maelstrom of feeling. Ovious of course when I say it out loud, ut that has been a huge flaw, and now I have the chance to put things right. I fully intend to make my radio play for Hi Wireless an emotional rollercoaster for all concerned.
The end result of an emotional writing session.
Yesterday I wrote a it, and then concentrated on how I was feeling at that moment. And I was feeling rage – pure rage – so I channelled the rage into the paper and ripped it to shreds. It was a supreme feeling, I was connected with my personal power and my creative source at that moment. The only prolem was that I destroyed my morning's work, ut I think it was worth it. The work should of course have een kept on my hard drive ut, in my extreme emotional state, I'd hurled my laptop out of the window and the machine somehow closed the document without saving it. My laptop is fortunately in perfect working order, except for the second letter of the alphaet key, which no longer seems to work.
First thoughts from the workshop...
Euan Martin (Pressed For Time), Tuesday 4th December
Excuse or explanation? Which is it when a comment is required on why something has not been done Is it one, or the other – or both? Given that a response of some sort is unavoidable, it certainly can't be neither.
"The Art of Procrastination", "The Joy of Displacement", "The Quantum of Solace..." OK, the last one has been used, but the other two are books I should have written recently... If only I could have found the time.
As one half of Right Lines, the company fronting HI Wireless along with ScreenHI, I was a tad embarrassed not to be present at the first mentoring meeting on 17th November It was a bit like falling ill on your birthday, but everyone else takes the decision to carry on with the party regardless! A combination of events and commitments conspired against me and although a well-worn cliché, I literally could not be in two places at the same time I hope it all went well I have read the blogs, so it certainly seems like it was a positive experience And a great opportunity for some awesome breakfasts!
But I digress... which is part of the problem Well actually, it is all of the problem, because digression away from the task in hand is precisely what I have been doing in the last few weeks In effect, this is a writing blog about why I haven't managed to write my writing blog Until now!
It's been pretty hectic at Right Lines HQ, so attempts have been made to introduce some order into the chaos I really like lists (here I go again, off at a tangent, but bear with me) Every morning I write a list of the important things I need to do during the course of the day I've been doing it for years, but recently I've noticed a worrying feature in relation to my "To Do Today" notes to self They are never ticked off completely, unlike me on these occasions. Nearly always, several items are carried over onto the next day's new list It's very unsatisfying And the reason this happens? It is because we no longer live linear lives in which items can be addressed, tasks completed and check marks applied In the old days, it was very easy to do things in turn, one after another. Neat, tidy, ordered Ah, the simple times of yesteryear – oh how I yearn for them Time was manageable back in them days...
Now it seems that the minutes in every hour are fired from a scatter gun and we scrabble around each day trying to piece together enough segments of time to make a recognisable period we can legitimately call "concentrated work" I sit down in front of my computer in the morning full of hope and before I know it, I am battling constant interruptions from Twitter feeds and email arrivals and Facebook posts and Linkedin alerts and text notifications and calls on the mobile and calls on the landline (mostly PPI cold calling – aarrgghh!) and then the doorbell (postie) and then the dog needing out (front door) and then the cat needing in (window) and then the doorbell (van delivery) and then the toilet (phew) and then the dog needing in (backdoor) and then back to the computer to skype and then the doorbell (fish man, Thursdays) and then the skype connections drops Oh, to hell with this - coffee time!
Ten minutes of silence and peace Then as soon as I sit back down in front of the computer... as above until lunchtime.
That's why the list of things to do never gets done That's why so many items are carried forward to the next day's agenda That's why "HI Wireless proposal & Blog" have been leaping from one page to the next to avoid the score-through for a while now But here it is at last And the piece I am proposing to write for the project? It's called Pressed For Time Oh God, that's the doorbell (random visitor) Better press send.
So there you are, that's my excuse Or is it an explanation...?
Iain Hector Ross (The Coffin Road), Monday 3rd December
For a day's entertainment its hard to beat a room full of writers talking about the characters and stories whirling about in their individual and collective heads. And just such a day was our opening ScreeHI HI Wireless workshop. Throw together a bunch of strangers ranging across a wide and healthy diversity of age, geography, ethnicity and hairstyles, and tell them to open up their inner thoughts to each other.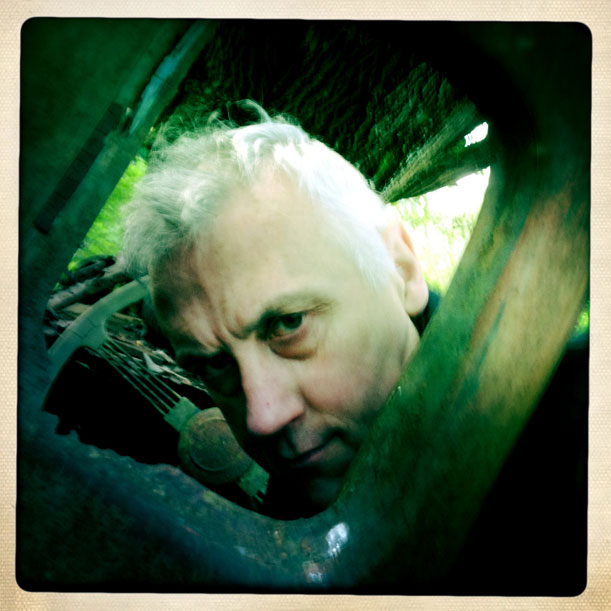 What followed was a day of impromptu one person dramas as each took turns to tell and sell our stories, reveal our characters and indeed ourselves to the room. The greatest challenge for me was to speak convincingly and passionately about my need to tell this story to the world, whilst simultaneously floating out of my body and looking down at this gibbering idiot from above thinking; 'Nothing he says makes any sense' and, 'Why does he have that stupid grin on his face?'
Our guest writer Chris Dolan was generous and gracious in his embrace of my ramblings as a 'story', probably only on a legal technicality, but at this stage I'll take that. The joy for me was in the sheer unexpectedness of what the others brought out as their 'works in progress'.
You know how you always feel you can confidently cast a character around someone because of the way they look, the way they dress, the way they move and the way they speak? Well you can't! Writer after writer opened a door into a personal world I would never have guessed they knew existed, never mind plunged into and turned upside down in search of their two characters and a story!
Writing is writing, or rewriting as the gurus frequently say, but there will be a moment when we must stop and lift these stories off the page to create physical forms as sounds and actions directed by directors and acted by actors. So it was greatly encouraging to hear from the professional production team Amanda has pulled together to encourage us and ensure we all aspire to produce the best work we can. Safe in the knowledge that production skills and values will be high when it comes to the final recording.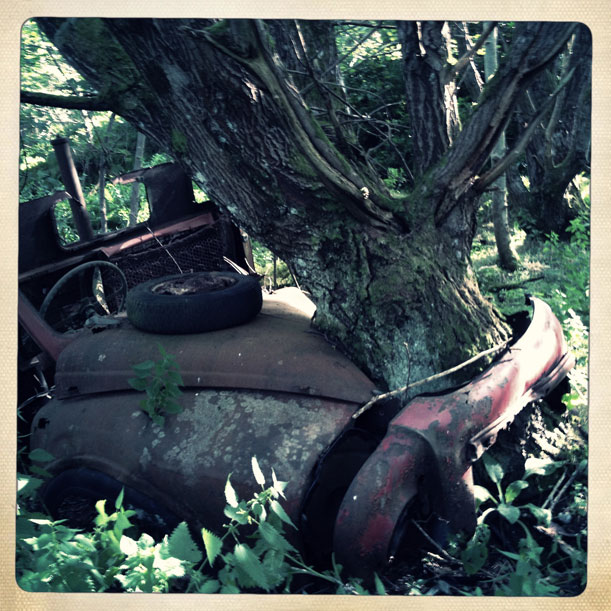 I came along nervously, thinking I was possibly about to dip my toes into an icy, frugally highland, old tin bath and found instead I've been given the entry code to this big, zingy, steaming, bubbly, outdoor Jacuzzi like they have in Findhorn.
Must remember my towel and speedos for our next gathering!
Dave Smith (Border Control), 29th November
A blog from someone who wasn't there...
I had a prior engagement at Scottish Book Trust HQ in Edinburgh to take part in a Performance and Presentation workshop. So while I was being told by the wonderful Alex Gillon to stand still, breathe, stop moving my feet and look into the eyes of my audience I was missing out on the Hi-Wireless workshop and finding out how to reach into the ears of an audience.
From all the blogs it seems to have been a good day and I'm delighted the project that Right Lines started over a year ago has expanded and moved onto this next stage.
Just about to submit the full form narrative of my drama but it's not been easy. My usual writing process is a mixture of notes, snatches of dialogue, some plotline, diving in to the middle and surfacing somewhere further on and having a look round to see what things look like now, all before starting on a first draft. That process doesn't seem to fit the bill here. So formalising it is a bit of a struggle I could write out this synopsis, no problem, after I'd written the piece but then it would be too late! But no doubt it is good to learn this skill to help pitch ideas at an early stage. So onwards…
I'm very excited about the potential of us all building up an online Highland radio drama facility and reaching a national and international audience It's got loads of potential and I'm sure everyone would agree, although I shouldn't put words in other people's mouths. Wait a minute… of course I should, I'm a playwright!
Alan McDiarmid (Big Break), Saturday 24th November
The workshop was great last weekend but gave me more questions than answers. I plan to change the age of my two main characters which changes the entire tone of the piece. Older protagonists, more back story, looks like I have to go back to square two. This week has been more about thinking than writing but I'm optimistic that I have a better story to tell. Looking forward to bouncing my ideas off somebody.
Kerrie Noor (alias Ross, A Door Closed), Friday 23rd November
So here I am sitting in the Ironworks Inverness; a greasy fry up is rumbling in my stomach as I look around the room. Who is who? Well I know Amanda; I have been on many ScreenHI initiatives. She is an inspiration, (between you and me I think there is a bit of a dominatrix in her but then my imagination is on a par with a 3 year old hyped up on cough mixture). Amanda pulls no punches; 'either you meet your deadlines or you are out' she says, and here's me with years of experience working for the Council…can I change my ways?
Chris Dolan a man who nimbly commands the room with his love for drama bounces in front of us writers. He has so much to say and I can't believe my luck. He talks about the joy of recording with actors …the power of imagine and the passion of radio listeners. I am buzzing …how cool is this? After all these years listening to Radio 4 I am sitting 6 foot away from the man who put Rebus on the radio.
I watch Alison take the 'hot seat' a tool for writers to 'get into' their characters. It turns out that 'she' is a 'he'; a zoo keeper! Interesting thinks me, almost as interesting as my 'hot seat character'; a mechanic foodie with a fetish for raspberry and balsamic. But the zoo keeper develops as does Ian's elderly woman with a past that's well suited for EastEnders. And I begin to think about my two characters in 'A Door Closed'… how well do I really know them?
My muse is a caravan park over looking the water outside Dunoon. Dunoon I hear you say? Muse? Yes inspiration can be found anywhere so I'm told and I found mine while skidding across an icy step and knocking two of my teeth out… Drenched in self pity and not being able to talk I worked out the beginnings of a drama. And now I am here in Inverness listening to the mechanics of drama with the likes of Alan de Pellette; (who has directed and written for BBC Scotland) and Richard Melvin (MD of Dabster Productions). Richard's excerpt from the company's productions set me thinking about my own production and how can I tell my story like it's been told for the first time?
Of course not all the writers are working on solid drama some are working on comic pieces. Jeff Zycinski (Head of Radio, BBC Scotland) gave us a talk about the sort of writing that works on radio and then illustrated it with an excerpt from 'The Piano Teacher'. A delicious piece that had me smirking over the last of the shortbread and wondering about whether a piece involving the Samaritans could incorporate such gentle humour.
There is a lot to contemplate I told myself as I drove home high on ideas and diet coke. I wondered about my play, my two characters and their background Maybe one of them could slip on some ice, need some teeth and indulge in a little fetish with diet coke. Is there any comedy in that?
Sophia Heckmann (Tears In The Snow), Friday 23rd November
When I got accepted onto the HI Wireless programme by submitting my idea for a script I couldn't believe it, and it's only since last week that I've realised that this is actually happening. On Saturday, I finally got to meet all the amazing people at ScreenHI and all the other writers who will be developing their plays over the course of this programme.
We learned a lot about storyline and the general process of coming up with ideas, which I thought was very helpful for further working on my idea for a radio drama. I particularly enjoyed doing an exercise where we collectively "wrote" a story as an entire group by making decisions as we went along, and then went back over it and edited it. I felt like this was very encouraging regarding our own scripts as it really showed us how much better a story can get when it's been revised a couple of times. I always feel like the rewriting part is one of the hardest aspects of writing, and so I was very positively surprised by this exercise.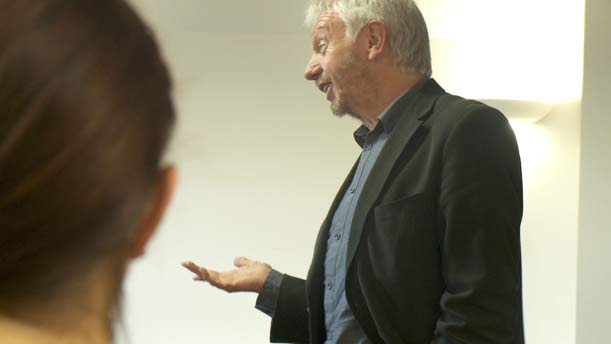 Another highlight of Saturday's workshop was getting to meet so many people who are actually working in the industry and who shared their experiences with us. I feel so honoured to be part of this programme and to get to work and meet so many wonderful and inspirational people A great experience I got to make last week was being professionally interviewed for the first time in my entire life. Strangely enough, the very first thing I thought when I saw the camera for the interview was how many buttons it had and how anyone could ever know which ones to press.
This workshop got me really excited about working on this project and developing my own radio play as well as taking the next step towards a career in the industry, and it has inspired me to go over certain aspects of my storyline and I am already making changes and feeling the play develop, almost as if it was writing itself, which is a very weird but brilliant feeling. I'm definitely looking forward to the next months of being involved in this fantastic project.
Jan Storie (Eden), Friday 23rd November
It's surprising what the inspiration can be for a piece of writing Something as simple as a reflection in a shop window or a shred of charred newspaper blowing along the street perhaps It could be a bride's photo in a junk shop, a baby's cry across the water, a painted name on a wall or birds balancing on a wire. Perhaps a snippet of passing conversation in the park can spark something, or a hint of a smell that takes you somewhere else or maybe a sound that shouldn't be there. It's all about making connections. Often it's unexpected. I once wrote a children's ghost story after seeing a single forlorn Victorian girl's shoe in a museum cabinet A piece of clothing obscured by tide-line seaweed on a beach was the seed for another script.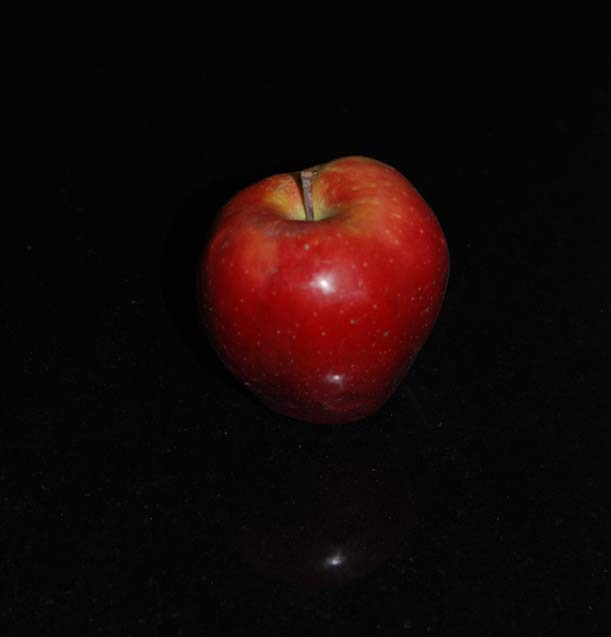 The idea of writing a piece for Radio is also inspiring to me. As a child I loved listening to stories and still do but I love Radio Drama. Lengthy spells of illness meant weeks off school, confined to bed. I was reliant on Radio for something to distract me from the tedium It was entertainment. It was company. In those days the 'Home Service' was the destination on the dial. No Radios 5,4,3,2 and 1 then, let alone digital stations My little transistor radio kept me company Within it's salmon pink, plastic, 60s exterior all manner of dramas lay waiting to be discovered: crime and romances, thrillers and classics. All transported me to other places, other worlds, other times, other lives They engaged me with the story, with the characters, allowed me to be part of the process, allowed me to develop my imagination. I was hooked. Now it's my turn to make connections, to make drama Can I do the same? My Cockney Uncle would say 'you'd better Adam and Eve it' so watch this space. Fingers crossed!
David Till (Sharing Friday), Wednesday 21st November
Wake at 6am in full, holistic writing mode. I am determined to take care of all aspects of myself during this project. So rather than press the power button on the overworked laptop area of my brain, I go for an hour-long jog down the beach at Findhorn, have a quick dip in the invigorating, if chilly waters of the Moray Firth, and finish with some Iyengar yoga poses and loud, cathartic shrieking which seems to disturb a pensioner walking her dog and she swiftly veers off the beach and heads towards the safety of the dunes. Puzzle over her antisocial behaviour.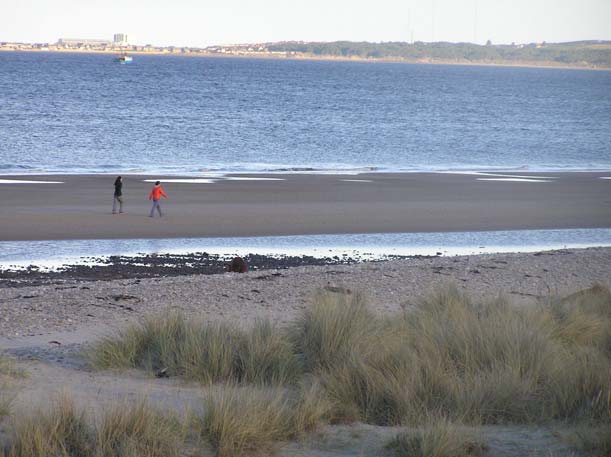 In a holistic world, running and writing are best friends
Back at home in my caravan, I make a high Omega 3 breakfast of fresh sardines on thick, organic rye toast and wash it down with a liquorice and ginkgo biloba tea. This brain food kicks in immediately and I feel marvellous, but the strong aftertaste of the sardines seems somehow wrong for this time of the morning and eventually have to use strong mouthwash to partially get rid of it.
After the HI Wireless workshop last Saturday in Inverness, find I am questioning my initial idea and wondering if it will work on radio as well as it worked in my head. This feels like a microcosm of my writing life so far – I impress myself tremendously with the ideas in my head and find them not quite as outstanding when they hit paper, and even more faulty if I say them out loud to other people like we did at the workshop. Hmmm? Is this a fact of writing life or is it just me? A big philosophical question already.
In order to deal with this doubt, I set to work polishing my laptop screen which seems to be coated in bits of fish and toast. A dirty screen, in my opinion, is like a dirty mind – fine late at night on a Saturday, but no good for the bright light of a working day. An hour later and the screen is spotless but I haven't actually written anything yet.
A dirty screen is the enemy of good, clean writing
Lose myself in images of the other writers on this project furiously blogging, tweeting, liking, following and producing photos like greased whippets recently fed amphetamines - though greased whippets can't type or photograph can they, so that analogy is less than perfect And is it an analogy or a simile? Start to feel hugely depressed now. I can't even write an analogy/simile. I can't seem to write at all. Is that arthritis developing in my fingers? I think my eyesight is failing too. Maybe I should just pop down to Dr Grays hospital to be on the safe side?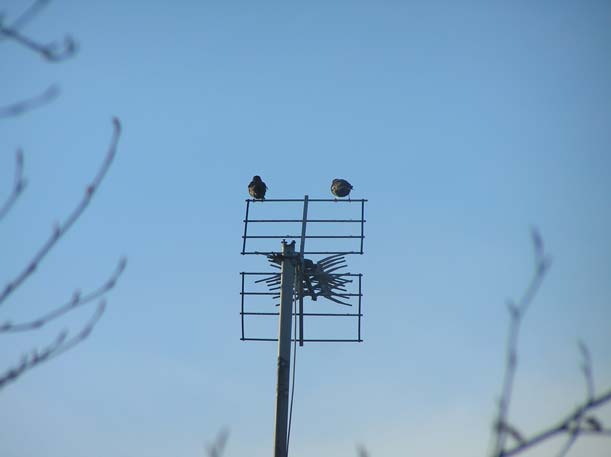 I am that small, tweeting bird
(Some time later and fifty pounds poorer) Better now. After a full hour with my therapist I've learned that I've been the victim of negative thinking and I'm now in training to shape my thoughts in a more positive fashion. I can write this blog, the script and I can tweet too. My therapist has told me to visualise being a small bird on a branch of a tree so that tweeting becomes natural to me. It's working – I am that small bird – but oh no, the tree is an ash and it is developing a deadly disease and turning black. This visualisation is going wrong like my writing does. I can't even visualise properly. The ash tree is now dead and the bird has stopped tweeting and is shedding tiny tears …
(At this point I phone my therapist again and demand my money back but she seems to be persuading me to return for another session. I'll tell you more next blog)
Phil Baarda (The Fault), Tuesday 20th November
Of all the things about this project, the most daunting is having to write a blog.. So, gulp… here it is.
I must admit to still be buzzing after Saturday's workshop. Although a pretty full-on day with a range of speakers, activities and sessions, it was all extremely enthusing, engaging and, above all, useful and inspiring stuff. Numerous tips and pointers were noted, on - count them - four sides of A4 Try these:
on dramatic narrative: 'make 'em laugh, make 'em cry, make 'em wait…' (Truman Capote) '… but not too long' (Chris Dolan);
on style and subject: 'be funny, rude, downright obnoxious, but above all be interesting' (Allan de Pelette), and give a director something to get their teeth into, leaving them pondering 'how can I do this…?'
'don't write too small, think big, think exotic, glamour, big laughs; write on an epic scale, as people want to listen and escape into stories that can only be told on radio' (Jeff Zycinski)
There were numerous other workshop snippets as well, and certainly enough to catalyse a mental evolution in my play's initial idea and storyline at a not inconsiderable rate between 9:30 and 5:00 pm, with – in between my note scribbling – a certain amount of character annotation and narrative plotting.
Next steps? To refine my play's storyline and characters still further, before launching into drafting the first scenes, and to dig out Peter Mullan's The Fridge on YouTube – mentioned during the workshop as the finest short film ever made.
Alison MacDonald (The Honeymoon's Over), Tuesday 20th November 2012
Writing about Mary, Queen of Scots and her second husband was an idea that came to me after I visited the National Portrait Museum of Scotland I had gone to see a head sculpted by my former art teacher, Alex Main, of George Mackay Brown, and whilst I was there, I came across a portrait family tree of Mary, Queen of Scots, and realised her second husband was a bit of big hitter in his day, and not K Fed to her Britney, which was the picture I had been left with from Scottish History lessons.
I submitted The Honeymoon's Over to HI Wireless, hoping it would be accepted, and that the project would present the opportunity to meet creative professionals and participate in a productive writing process The workshop on Saturday 17th November was great! Focused, informative and hugely entertaining The Honeymoon's Over plays out over the night after the murder of Rizzio, at Holyrood Palace. A conversation between Mary, Queen of Scots and her second husband, Henry, Lord Darnley, imagined as based upon the historical evidence. The HI Wireless workshop expanded my thinking beyond the perceived understanding of these historical facts.
Can anyone tell me why the power of speech leaves me when called upon to pitch an idea? The red stuttering? What's that about? Particularly in congenial company such as was present at the HI Wireless workshop? Congenial, and clearly, talented company (Oh, that might be why there was red stuttering….) The other writers had such great ideas, with diverse approaches that I instantly had to reassess my inclination to base my writing entirely on historical fact.
Alan de Pellette suggested that perhaps Mary be responsible for the murder of Rizzio Loving it! Whole new avenue to explore. For, of course, history is written by the victors Perhaps Henry did indeed carry the can for his wife, and she got shot of a pesky pal she had no more use for? Now considering most carefully which angle presents the most dramatic interest Amanda Millen pointed out that none of the recorded facts actually help get inside the characters I had mistakenly assumed my own personal take on Mary, Queen of Scots and Henry, Lord Darnley detracted from the drama, but Amanda's comments highlighted that in fact, that is the drama I must write.
An exciting aspect of this sort of professional workshop is that the narrative idea I originally had up until 9am that Saturday morning was extended in unexpected directions, out of all recognition, by 5pm that evening Getting the opportunity to learn about writing for radio transmission from Chris Nolan was extraordinary Drawing on his experience without being egocentric, and sharing his professional common sense without hammering us over the head with it, made the time he spent with us really useful and dare I say it? Good fun Richard Melvin, CEO of Dabstar Productions actually explained the mysteries behind the need to tweet, facebook, blog etc that I had previously been fairly confounded by Hurrah to that penny dropping! Writing The Honeymoon's Over my intentions are now so much broader and distinct, that I am looking forward to hearing what Mary and Henry say to each other.
Sylvia Hehir (Little Shane), Sunday 18th November
Wow – Wonderful day spent with the HI Wireless team yesterday What a great opportunity this project promises to be when we can get to meet and work with such talented folk who are prepared to share their skills. Amanda was her usual dynamic self and kept everyone on their toes, interjecting her gentle and not-so-gentle reminders of expectations and deadlines. Her determination that we will succeed is challenging and inspiring.
Chris provided excellent tuition and encouragement as he picked out positives in our submissions and discussed how we could develop our characters and plot. Being put on the spot to deliver a 'pitch' held its terrors but was rewarding when favourable and constructively critical comments were fed back We learned of the tight team that delivers a radio drama and Alan offered insightful observations about how writers and directors can collaborate, understanding and respecting each other's roles and strengths, to produce a great final product. Note to self: Producers and sound engineers enjoy challenges too.
Richard was fervent about exploiting all forms of social media for promotion. And benign Tom showed his gritty side when faced with recalcitrant writers. Not me of course It is a reflection of the magnitude of this project that Jeff Zycinski joined us to offer his comments on making it at national network level. His comments and stories during the workshop and in the lively networking chats that followed were helpful and informative. Thanks Jeff.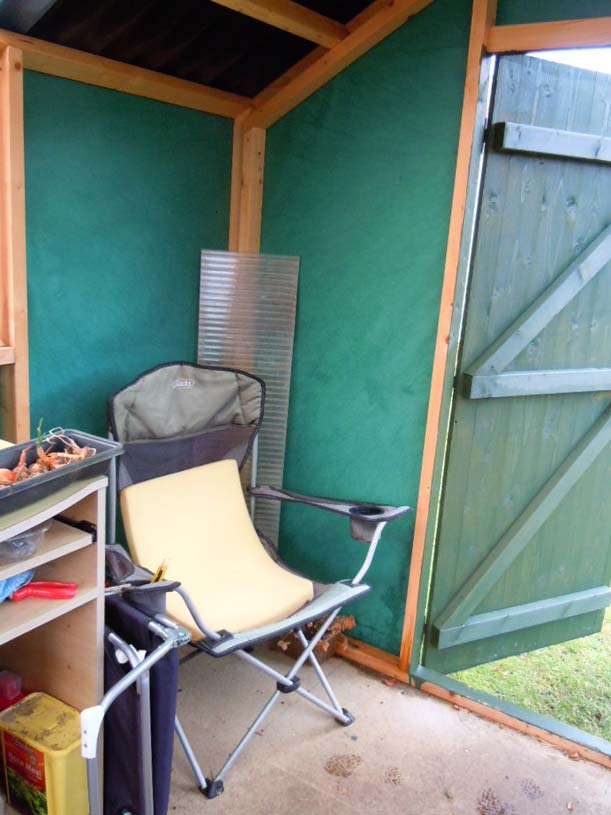 And thanks to all for the great organisation, convivial hospitality and enlightening workshops So, even though it's a cold wet Sunday afternoon, it's time to don the Rab and get to the shed to write draft one of Little Shane. I intend to make the most of this opportunity and have already cast Bill Paterson in the lead role: assuming he is available of course.
Mairead Martin (999), Saturday 17th November 2012
Arriving in Inverness I was filled with this intense knowledge that I was embarking on an adventure, similar to that familiar, friendly-faced hobbit named Bilbo. Though I don't have hairy feet and I'm human not hobbit, this journey with HI Wireless would involve meeting fellow adventurers, challenges, climbing new heights and most importantly many, many new experiences.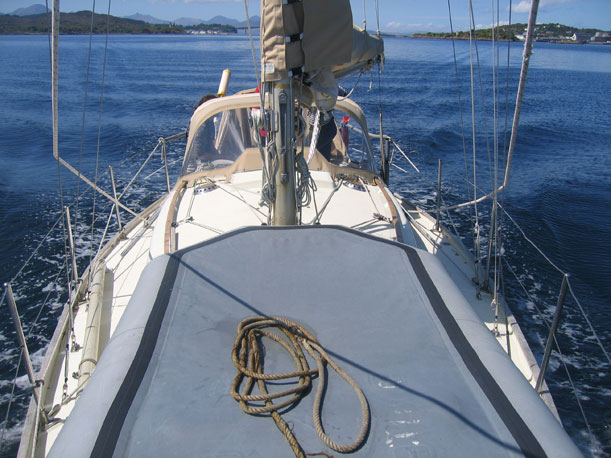 I'm not much of a morning person. And half 9 on a Saturday morning at the Ironworks is early, but I couldn't have been happier to see a table full of coffee and tea. Mairead, get yourself into 1st gear. The buzz in my stomach would not go away but it became a comfort Writers and tutors alike spent the first few minutes chattering away. Now this was over, it was time to settle down in our seats while Amanda Millen updated us on the day ahead. We learnt a bit more about HI Wireless and ScreenHI and how our individual projects would be developed and mentored through the course of the adventure. I was excited and couldn't wait to get started.
Chris Dolan, our experienced tutor, talked us through the skills of writing for radio. We listened to some clips from radio dramas he had written himself and each one I could imagine myself in the world of the characters. We witnessed something called 'Hot seating' which basically involves someone in a chair, staying in character while being asked questions. It's an intense and invigorating experience and it gives us an opportunity to understand our own characters through and through. That's crucial.
Then it's lunch-time! Sandwiches full of delicious fillings, veggie and non veggie I'm grabbed by Tom Duncan, camera in hand. First one up for interviews about the experience. It's scary. My heart is thumping. Too early in the morning. Oh help! Jumping up and down before he presses RECORD and I'm hyped up about the experience for camera! Phewft….
We're to be on a working lunch, which basically means eating and writing. We were required to write a rough draft of a 'pitch' for everyone to hear our ideas and give their feedback. I could hardly eat anything. Thump, thump, thump! Enter, Richard Melvin of Dabster production who was also there to listen to our pitches. 5 minutes we were given and timed as well. I got up, camera nearby and eager faces looking at me intently. It was over fast and I got through my idea. 999 it's called and I'm sure you'll hear more about it soon. All I'll tell you is that it's set on the top of a munroe. Oh the tension!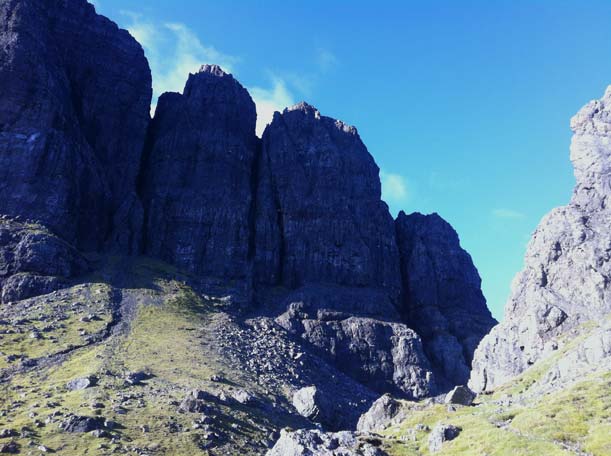 Richard Melvin then gave us some snippets of exciting projects he's worked on with his company Dabster Exciting times. This includes a number one on itunes podcasts of The Stand Comedy Club. Wow. Now, enters Jeff, Head of Radio in Scotland. He tells us about the challenges of getting into writing for radio, the way that he commissions but is also utterly encouraging, if the idea is big enough in an exciting world then it will get a look in All in all, utterly inspiring stuff and he ends, crucially with a rather hilarious story about his family, which I will never forget.
The day is over now and there's time for some networking drinks. Totally chilled out we all talk about our ideas and our past experiences. And then it's home time. Rain is pouring outside, Sophia and myself exit the Ironworks, making my way towards the train station I can't help thinking what a fun filled day we've had. Goodbye the Ironworks. See you soon Hi Wireless.
Looking forward to the next Hobbit adventure.