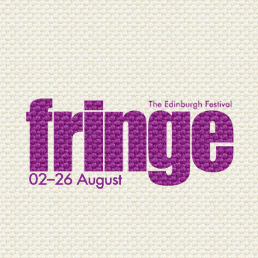 Paddy Hard At Work in Edinburgh
Mon 26 Aug 2013
Paddy Fuller successfully applied for the role advertised last month for a Content Producer working with ScreenHI partners Dabster Productions on their Edinburgh Festival Comedy podcasts. This role was devised and is supported by ScreenHI to provide a real industry work placement for aspiring radio producers Paddy will mainly be working on The Pleasance Comedy Festival Podcast as well as supporting production on the Amnesty podcasts recordings as and when necessary.
After impressing us at Radio goNORTH where we first met Paddy, he seemed the obvious choice During this month he will bring you some insider info and chat from his busy and hectic placement in this regular blog.
Getting Settled In - 31st July 2013
Fringe Festival Blooooog!
Where do we even begin! Well hello is a good start. My name is Paddy Fuller. You might remember me from such films as Pad goes wild, Pad-e and The Padover. Well here I am in sunny Edinburgh, where the streets are cobbled, the Irn-Bru is extra cold and everybody is totally nuts. Love it. So I was hired or if you want I have been give the opportunity for a lifetime either one is true to work as a Radio Content Producer along side the fabulous folk at Dabster Productions. Over the next month I am going to be talent spotting, recording lots of comedy and as it gets later on in the festival I'll be doing my fair share of editing!
So my first day was a bit of a struggle if I'm being honest. The generally stress of getting up to Edinburgh last night was a bit mental. However, it was great to see everybody again and to meet all the new people in the team. Day two I was getting into my groove so to speak, I was mainly spending the day setting up a second e-mail and getting myself familiar with the equipment I'm going to be using so much that they may as well be glued to my hands.
Now today is Day Tres. Sunny as anything and the launch of the Fringe is tonight! As a team we've got some launch parties today and tomorrow. Which is should be great fun, just casual bonding sesh. Madness is bubbling just below the surface but I don't think it'll make a full appearance until Thursday, Friday, Saturday or Sunday….. any day really looks like I'll just have to keep my wits about me!
F is for Fringe - 5th August 2013
The word Fringe must stand for something. F is obviously for fun. R is for rum. I is for insomnia. N is for new everything, new people you meet, every show you see and every new bar you go to G is for all the groovy people you work with. Finally, E... well it stands for the exciting new up and coming talent.

The last couple of days have been mental. Everyone at Dabster HQ have been running around like headless chickens trying to get interviews, set up podcast recordings and sort many other jobs. All work you say? Not so much, we play just a little bit too. So my job here at Dabster Productions is pretty simple - sit and annoy my boss Al! No really, I go down to the Pleasance Comedy Venue and record every comedian they have playing. I get paid to do that. Someone is paying me to do something I enjoy doing. Living the dream? I would say so.
Missing a few things from some home though. A duvet. Food that's not from a reduced section from a major supermarket chain. Milk. Working headphones for my iPod.
I saw the Amnesty Podcast show yesterday, which was fantastic. Really great to see talent giving up their time to help out with interviews, live recordings and both the Amnesty Podcast and the Pleasance Comedy Podcast.
That's me for today! Busy night ahead, must dash.
Over and Out Troops!
What A Day! - 9th August 2013
What a great day! Today I was working behind the scenes on my first Amnesty Secret Comedy Podcast! So many great acts. Benny Boot was probably my favourite along with The Noise Next Door. I have been to the live recording of the podcast before but I wasn't involved in the meeting and greeting of guests and helping setting-up. Today is another milestone of my time here, as of today I'm starting to put my own recording times and running orders together. Also I'm starting to do all my own ticket requesting! More work and responsibility but I'm doing it and I love it!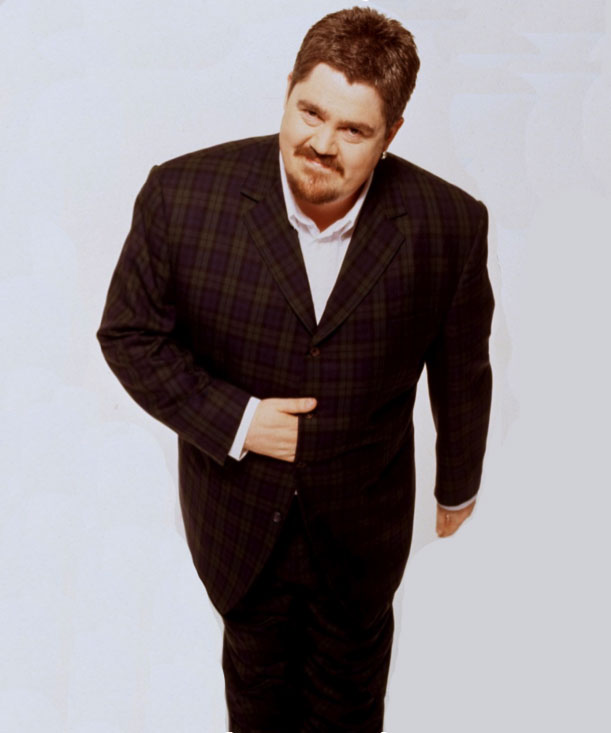 Tomorrow night I currently have Phil Jupitus and Voices In Your Head booked into record, exciting stuff to say the least! Everyone at Dabster Production work themselves silly! Seriously I believe nobody sleeps. Tonight is a night of paper work… not my favourite but come on now, not everything is glitz and glamor! As I said though recording tomorrow so that's the real fun part of what I do here at the Fringe.
To hear more about what we do here at Dabster listen to the Pleasance Comedy Podcast and The Amnesty Secret Comedy Podcast. All put together, recorded and edited by the good people at Dabster Tower. Must run still got a few bits and pieces to do before my day is done!
I'm blogging it, blogging it, blogging it, I'm blogging it right now!
SO another day at the Fringe with team Dabster. Another new day brings something completely different to what I did yesterday! Tonight I'm recording some fantastic acts from the very tasty timetable that I helped put together - Chris Martin (Not the Coldplay singer) Tom Craine, Mark Smith and the brilliant Bo Burnham! If you don't know these guys, you soon will as they are all going to be huge! In short, tonight is going to be amazing!
Yesterday was fantastic! I was instructed to take a few hours out of my day and see what Theo and Tom, the gents that are responsible for running Pleasance TV do! What a great start to my day. They were making Film Number 5 starring incredibly talent, poet, beard enthusiast and all round really nice geezer Scroobius Pip. He did and exclusive unpublished poem especially for Pleasance TV!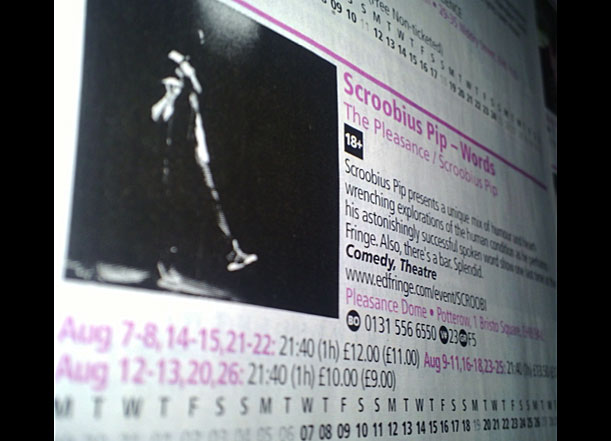 Tomorrow I'm doing Pleasance Bites by myself. Pleasance in a nutshell is where we have journalist Mark Fisher interview special quests from around the festival. Tomorrow, Mark is interviewing Nicholas Parsons! It's slightly nerve racking to say the least., after that I'm doing three recording sessions. Loving it. I've done so many recording now that I'm starting to make my way through the recording board in the office…as you can see it's a pretty timetable! Gotta go, bye for now!
Living On Little Sleep - 19th August 2013
Today has been great so far I was recording Shaun Keaveny in the Cabaret Bar whilst he was talking to some fantastic quests such as Jim Owen, Hannah Gatsby and Mitch Benn! I also heard a bit of Flanders and Swann sound checking. They were sounding pretty funky!
I've seen some great acts the last few days including Tom Crain, Tania Edwards, Mat Ewins, Chris Martin. I'm also starting to get to know all the venue managers, light and sound techs a lot better. This is useful as I am not having to introduce myself all the time.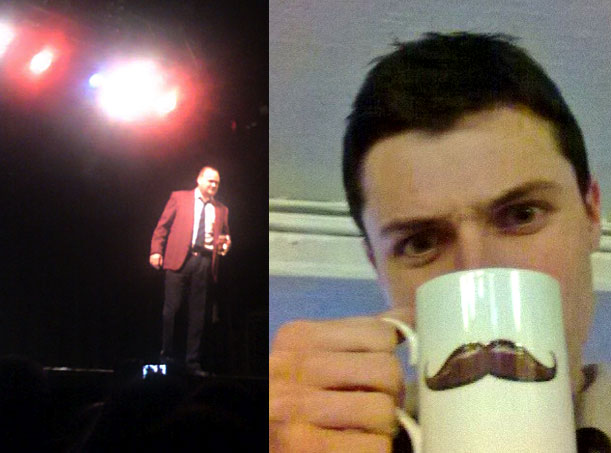 Another comedian who I've been a massive fan of for a number of years is Al Murray, literally bumped into him a few days ago, mental! The next few days are going to be busy! We are recording Shaun for the duration of all his shows.
I realised just the other day that we really don't have long left of the festival. I've been here over 3 weeks now and I've had roughly about 32 minutes sleep. I think I might be considered the lazy one of the group, as Freyja (Team Dabster) just doesn't sleep and Al (My Boss) has had what appears to be around 4 seconds sleep.
Anyway gotta go...work never starts because the work never stops.
Paddy's Farewell - 26th August 2013
Well the madness seems to be well and truly over. (All together now) Awwwwwww! After doing so much in one day to having free time… it's like the mental momentum of the job is still going right until you eventually (like Al did yesterday) fall asleep!
Yesterday was our last official day and what a day it was! First thing I recorded a one women play about the immigration issues within the UK, which was great to see! This was part of Fringe First, where we record rehearsed readings of some fantastic plays to make into a podcast. After that I went to see the final Amnesty Podcast presented by Adam Hills (Channel 4's Last leg) with guests that included John Lloyd (writer and creator of Not The Nine O'Clock News, Blackadder and QI), Terry Alderton (my personal favorite), Caroline Rhea (Sabrina's aunt from Sabrina The Teenage Witch), Felicity Ward, Ben Van der Velde and to close the show was the amazing Band A Man!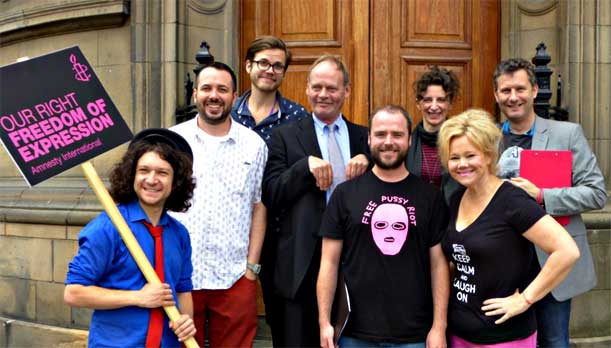 My month in Edinburgh has been nothing but hard work and multiple challenges that pushed me to the point of breaking. Don't get me wrong though it was fantastic, I can honestly say I've learned something new each day. Not many people can say that. Life is all about moving forward, you learn what you can and you crack on. If you want to be in this game your energy levels MUST be through the roof or you won't survive.
I would advise everyone to get involved with the Fringe. If you're flyering, getting a job in one of the many amazing venues or even be one of those rockstars who are content producers. Take my advice, GET INVOLVED!
I'm happy to be going home though, mainly just so I can tell everyone about what I've done here Pretty selfish reasons really! Also a few home comforts wouldn't go amiss however, like a duvet!

Well that's me, over and out for the final time. A special thanks to Al, Richard, Scott and the rest of team Dabster for making me feel so welcome and keeping me motivated throughout the festival! I'm away to sleep for a week, please do not disturb!
Zzzzzzzzzzzzzzzzzzzzzzzzzzzzzzzzzzzzzzzz