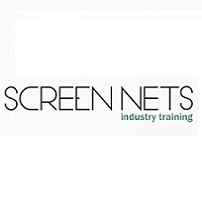 Screen NETS is back with 4 new strands
Fri 5 Feb 2016 / Training
Events: Screen NETS
Recruitment: from 26th January 2016
Training courses: from 21st March 2016
Placements: from 4th April
Continuing its legacy of over 30 years of Film and TV industry training in Scotland, Screen NETS returns with four industry embedded strands covering entry level to existing experienced crew.
Screen NETS brings together the expertise of industry based training providers, Kay Sheridan, Alison Goring and Linda Fraser through a strong partnership between Screen Academy Scotland, BECTU and Hit The Ground Running with support from Creative Scotland's Screen Sector Skills Fund, Scottish Union Learning, Creative Skillset and BBC Scotland. XpoNorth has been enjoying a successful partnership with Hit The Ground Running for a number of years delivering opportunities to gain crucial training and experience at the XpoNorth festival and throughout the year.
Screen NETS RUNNER
Two week, paid professional work experience placements on freelance films and television dramas in addition to accredited short course training. For the new entrants, it's a pathway to get their foot in the door, make contacts and show employers what they can do. For the industry, it's an invaluable channel of preselected and trained Runners.
Screen NETS ONE
A new take on the original NETS programme for new entrants. Back by popular Industry demand and offering 8 months of fully paid, full time on the job training including work placements, short courses and mentoring with tailored support and guidance throughout.
Screen NETS FOCUS
Targeted skills enhancement training for existing assistant level crew in Camera (2 positions) and Post Production (2 positions). Giving the opportunity to increase the depth and level of skills by access to cameras or software, which may not have been possible on an individual's recent jobs.
Screen NETS STEP-UP
Industry-based specialist training for existing crew to support career development and skills enhancement in roles where we have indentified specific shortages. Currently we have recruited 5 trainees: Script Supervisor, Script Editor, 2nd Assistant Director and 2 Production Coordinators. The scheme provides them with tailored one-to-one learning sessions, short courses, mentors and work placements.
Find out more about these opportunties and how to apply by calling the recruitment phone number on 0131 455 4520.