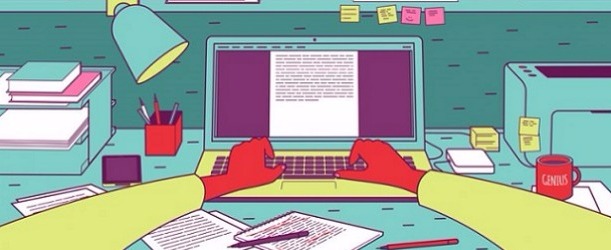 TV & Screenwriting: Gaelic Writers Survey
Thu 20 Oct 2016 / Opportunities
A BHEIL ÙIDH AGAIBH ANN AN SGRÌOBHADH SA GHÀIDHLIG? LÌONAIBH AN CEISTEACHAN SEO – THA MG ALBA A' SIREADH UR BEACHDAN GUS CUIR RIS AN RO-INNLEACHD AGAINN:
Are you interested in writing in Gaelic? MG ALBA and XpoNorth Writing & Publishing would like to hear your views to inform our strategy – please fill out this survey.
XpoNorth is working in partnership with MG Alba to develop new Gaelic writing for TV and screen, and we are very keen to hear from writers currently writing in Gaelic as well as Gaelic speakers with an interest in screenwriting.
This survey is a very important starting point for the project as over the next few months we will be developing training and writing opportunities for Gaelic writers with the direct possibility of writing for MG ALBA.
We want to know about your writing, about your writing interests – if you are a Gaelic writer currently writing fiction / novels / short stories, drama for stage or radio, nonfiction, poetry or any other form of creative work and you have an interest in writing for TV, we are very keen to hear from you. If you are a Gaelic writer already writing for screen or TV, please complete the survey – if you are a Gaelic speaker and you love Gaelic drama and you'd like to know more about starting to write for TV, please complete the survey!