Thomas Hogben
Animator,
Producer
Inverness-shire
Thomas Hogben on Tumblr
Inverness Campus Diary
12 x 2-7 mins short films
Inverness Campus Team
ScreenHI Titles
1 x 15 sec animation
Ross County Season 2010/11 Podcasts
9 x 6-10 min films
Ross County Football Club
The MIT Experience
20 x 4-7 mins, short films
HIE Innovation Team
Ian's Story
1 x 2 min animation
Educational Promotion for The Freedom Of Information Act
If I knew you where coming...
1 x 6 min commercial
Cobbs Bakery
Web Portal
Collaborative Working Space
Rural Innovation and Business Services Project
About
Thomas Hogben is a filmmaker working with a variety of different mediums in a number of areas, from fiction to documentary. Prior to joining DP Digital Media his first short film titled 02:27:860 was featured in the BFF (Bicycle Film Festival) in 2008, which travelled world wide including New York and London It was also shown as part of the Scottish Screen Academy showcase in Edinburgh in 2008 He was selected for a professional development trip to the prestigious MIT Media Lab in Boston and is now studying part time on a Msc program in Visualisation and Animation in Dundee. He recently created the animated titles for ScreenHI as well as a 10 part documentary, both projects allowing these new skills to flourish.
He began training at Inverness college, then moving onto a BA (hons) in Film and Photography at the Scottish Screen Academy before gaining extensive commercial filmmaking experience with clients ranging from hotels and Highland businesses to large public sector organisations. His work for public sector organisations has included live broadcasts for Tourism Intelligence Scotland and the HIE Innovation Team as well as working on a Northern Peripheral Project covering Ireland, Finland, Iceland, Sweden and Scotland to mention a few.
.
Inverness Campus Diary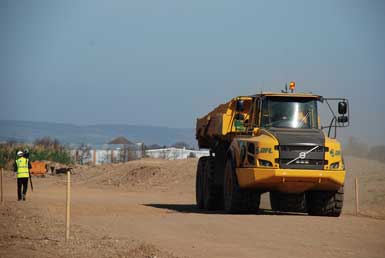 We have provided this area of our website for companies and freelance practitioners that ScreenHI has worked with in the Screen and Broadcast industry based in the Highlands and Islands to showcase, network and profile their work and craft.