Sara Nason
Director,
Producer
Ross-shire
Little Green Island Films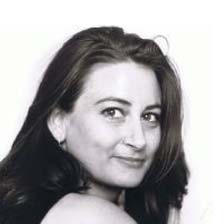 The Wee Grey Fergie
1 x 60 min documentary
BBC ALBA
Wootton Bassett
1 x 30 min, Observational Documentary
CNN
I Will Never Be Cut
1 x 30 mins, Observational Documentary
Al Jazeera and The Guardian
Various films for The Guardian Newspaper
DV Camera Operator, Producer/Director, 2004 - 2009
About
Sara Nason of Little Green Island Films is a former stills photographer turned documentary filmmaker A self-shooting TV director/producer she works best in observational films on strong character based stories.
Sara has worked for all the main terrestrial broadcasters producing shorts to full length feature documentaries. An ex Channel 4 News director she frequently works for The Guardian on 'people' stories, the Arts', Current Affairs and the Environment. She directed a C5 series for children and is in her element when out in the field employing her eye for visual story telling, working intuitively and connecting closely with her subjects.
Making films about people who inspire change informs all her work. Known for her professionalism, sensitivity, imagination and creativity she makes artistic films with a journalists attention to detail and content She has worked with many of Britain's great directors such as Bill Cran and the auteur director Michael Grigsby.
We have provided this area of our website for companies and freelance practitioners that ScreenHI has worked with in the Screen and Broadcast industry based in the Highlands and Islands to showcase, network and profile their work and craft.