Sean Grieve
Producer
Skye And Lochalsh
Quick Dry Films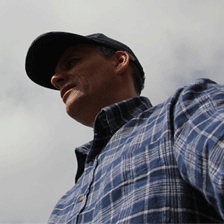 Links
North Skye, Home of Clan MacLeod
1 x 45 mins, commercial DVD
Na Gaisgeach
1 x 5 mins, Short Film
Aqua Angel Water Filter Promotion
1 x 20 min DVD
Kayak Instructional Video
4 episodes, 30 – 60 mins each
About
Sean's filmmaking experience began by making instructional videos as a canoeing instructor He later became interested in making DVDs as a means to advertise while working sales for water filtration He found it was a great way to convey a lot of information clearly He then became interested in making tourist DVDs for visitors to Skye as a commercial venture.
He went on a short filmmaking course at Sabhal Mor Ostiag on Skye to help gain the necessary skills, where he was also expected to make a short film However being unable to speak Gaelic nor having access to many resources or previous experience, he pulled together a production, found a local to narrate some pictures and won the prize for Best New Gaelic Voice in the college prize giving Using the prize-winning short film as a foundation he went on to make that tourist DVD with great commercial success.
Sean has since written a script for a teenage comedy feature film and is pursuing commercial DVD opportunities.
We have provided this area of our website for companies and freelance practitioners that ScreenHI has worked with in the Screen and Broadcast industry based in the Highlands and Islands to showcase, network and profile their work and craft.