Gordon Napier
Director,
Writer
Lochaber
Django Films
Ladybird
1 x 9 min, short film
Django Films
Bare
1 x 13 min, short film
Django FIlms
La Chasse
1 x 20 min, short film
Django Films
Kingairlich Highland Estate
1 x 4 min, promo film
Kingairloch Highland Estate
Highland Soap Web Advert
1 x 3 min, promo film
The Highland Soap Company
The Lorne Market
1 x 2 min, promo film
Local Origins Rural Network
About
Born and bred in Lochaber Gordon is completing the final year of his honours degree in film and photography at Edinburgh Napier University. On leaving school he attended some workshops, which were delivered by ScreenHI Director, Amanda Millen and has also been involved in the production of a FilmG short.
He has had his documentary photography published in books and featured on the BBC and has collaborated on award winning film projects In 2012 a documentary he made with Karel Dolak was nominated for a BAFTA New Talent Award. He has also enjoyed work experience on location with Harry Potter and 007: Skyfall. His focus now has turned to directing fiction films that explore elements of the human condition and the complexities of family relationships He hopes to go on and study an MA in Film Directing.
Ladybird
Bare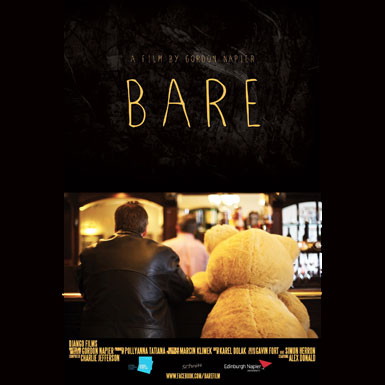 La Chasse
We have provided this area of our website for companies and freelance practitioners that ScreenHI has worked with in the Screen and Broadcast industry based in the Highlands and Islands to showcase, network and profile their work and craft.