goNORTH 2013
One city, two days, 35 sessions and events, over 75 bands showcased, 50 films screened and Radio goNORTH over the airwaves Not half bad for two days work! What was even better is that we managed to double our delegate attendance in two years by hitting 1000 registered delegates at this year's festival The city was noticeably feverish and our events were bulging at the seams as capacity was challenged. This was down to you and the enthusiasm you brought with you We are glowing with pride here at goNORTH towers and want to thank you sincerely for making it happen.
Now for some highlights and a chance to reminisce on two fantastic film and music filled days with splatterings of flash craft, fashion and digital debates but generally awash with creative sparks and great banter.
The Highlights...
Registration kicked off at 9am on Wednesday 5th June and it wasn't long before the foyer of the Mercure Hotel was throbbing with delegates, speakers, festival staff and volunteers buzzing around as sessions across 5 conference rooms swung into action The purpose converted cinema in the basement started screening our short film programme, the T Exchange's vegetable instruments were being tuned and our media centre team started recording interviews, taking photos, reviewing sessions and generally leaving no part of the festival uncovered Let's not forget Radio goNORTH started broadcasting the day before..

The first day had 16 sessions programmed, which included a full day intensive training course on the role of the Runner in film and television, a session on meeting the music publishers and a BAFTA directing masterclass with Mat Whitecross as well as finding out the rules of successful music placement on tv, wading through the multitude of digital platforms and selling and promoting for makers and designers in fashion and crafts If you haven't seen the photos yet check out our facebook page, more are being added as they come in!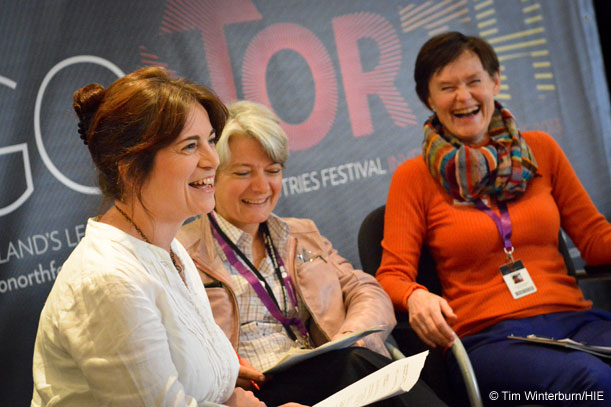 Come 6pm it was time to soak up a bit of atmosphere and culture along at Inverness' Town House where the HIE Opening Reception allowed 200 + of our festival delegates to network over some food and wine, listen to the captivating Rachel Sermanni as she filled the room with her incredible voice and generally getting everyone in the mood for the programme of music showcasing ahead of them Watch the highlights from Day 1: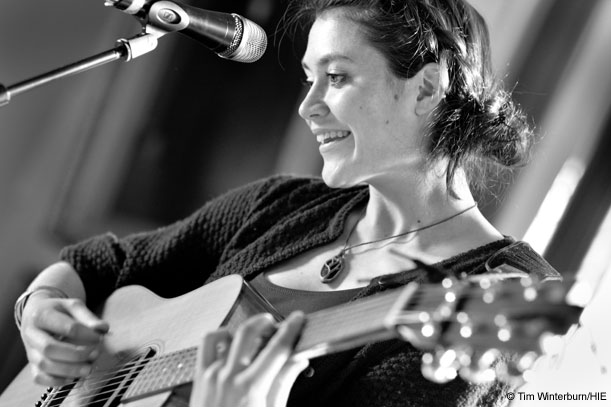 Day two before noon was a little quieter in the festival hub at the Mercure Hotel, the late night of live music required a few well deserved extra hours in bed for plenty of you Our daytime sessions allowed for this kicking off late morning with a look at A&R development, budget filmmaking and digital trends By the time late afternoon came new connections had been well and truly made, future collaborations explored and details swapped as all of you got into the spirit of goNORTHs' social scene.

The synonymous Mystery Tour took 100 + willing adventurers off into the Highland countryside, where they were entertained by a Flash Craft mob performance followed by cool interpretations from the much in demand Cairn String Quartet Just in the nick of time, everyone was returned to Inverness city centre for the second evening of live music showcases around town The stength of the performances were commented on by many of you.
As the showcasing came to an end the Closing Party at the Ironworks was just getting started With Maask and Prides taking centre stage, the floor wasn't emptied til the wee small hours as some hot DJ sets brought the party to a close Watch the highlights from Day 2:
We were delighted at the feedback received during and post festival, all the hard work to bring you a rich programme of events seems to have worked! Of course, without your enthusiasm, support and creative spirits goNORTH 2013 wouldn't have been what it was.

goNORTH was an enjoyable and useful day out. I attended workshops on publishing and internet platforms that were informative and creatively motivating. It's inspiring to see people making a living from their passions. More importantly, I met with a potential mentor, who is planning to visit Eigg shortly to discuss my project in more detail.
Sarah Boden, Writer, Eigg Box Hubber

goNORTH has proven to be Scotland's premier music showcase and conference event. It continually evolves and brings a great balance of creativity and commercial outcomes. I always find the event productive and a valuable experience.
Sat Bisla, President & Founder, A&R Worldwide

An incredible 800+ people registered for goNORTH and it felt like it Inverness was in a networking frenzy; abuzz with talk and talent Brilliantly programmed, every minute was packed with learning or exchange So, so pleased we all made it along – early morning boat trip, long car journey and the same in reverse later that day was MORE than worth it.
Lucy Conway, Eigg Box

It was my first time attending and I thought it was great – SXSW without the sunburn!
Sharon Grogan, Events Producer, BAFTA Scotland

goNORTH acts as a gateway into the UK market and is a great way for us to access new international artists.
Mamie Coleman, VP Music, FOX