Edinburgh Comedy Festival Podcasts 2013
One Content Producer paid role at the Edinburgh Comedy Festival
A ScreenHI collaboration with Dabster Productions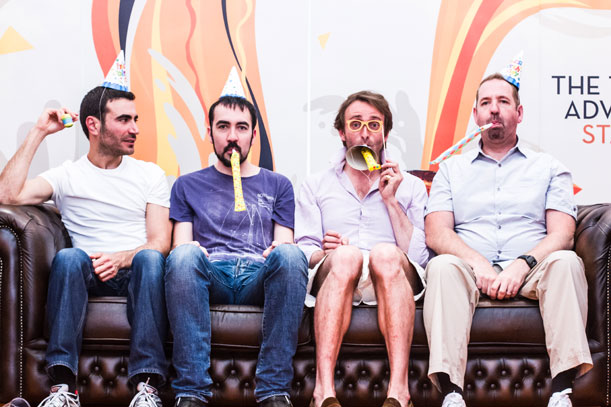 For two years now we have followed up on the success of our Radio goNORTH training project by creating a paid role that would be the ideal progression for trainees or anyone with some experience & training under the belts. The idea was to give successful individuals industry experience within a supported environment.
Continuing the collaboration in 2013 ScreenHI and Dabster Productions recruited a Content Producer to work across a number of podcast projects during the month of August in Edinburgh This is an excellent opportunity for Paddy Fuller, the successful applicant, who was born and bred in Inverness.
Based in Edinburgh at Dabster Productions, Paddy is working closely with the creative team there honing his editorial and technical skills across several projects for Amnesty and The Pleasance venue FInd out how he is getting on and what he learnt in Paddy's blog.
Our man on the ground in Edinburgh, ScreenHI's own Tom Duncan is making packages for Pleasance TV, here are a couple for your viewing:
Find the full library of podcasts on iTunes here.
Listen to a couple of them here to whet your appetite:
You can also find out about last years podcasts and watch the two part behind the scenes!