MGEITF
Media Guardian Edinburgh International Television Festival
The Network

ScreenHI sponsored two places in 2012 and has previously sponsored places on the Network scheme run by MGEITF during their three day industry festival at the Edinburgh Fringe It is a scheme designed to give new entrants, with little or no prior experience, an insight into the roles and industry with access to experienced professionals and resources.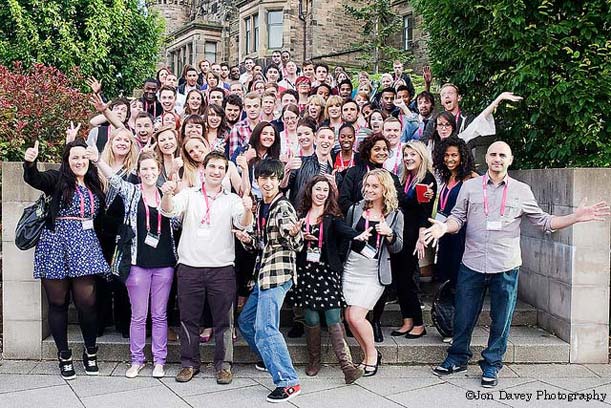 Delegates get the chance to take part in workshops, attend the festival sessions, talk to and network with industry professionals and most importantly learn how a production is made by doing it The Network Live show on the final day of the festival pulls together three days of learning the skills, scripting, filming, editing and organising a live show. Here is the fruits of their labour!
in 2012 Alison Johnston and Andrew Jeffrey were our sponsored delegates attending the scheme, they articulated their thoughts nicely in this blog.
ScreenHI has been supporting The Network and Fast Track (now called Ones To Watch) at the MGEITF since 2009 In 2011 Tom Dixon from Orkney and Cara Gurthrie from Ross-shire attended The Network.
In 2011 Katrina Inkster attended Fast Track and in 2010, Tom Duncan attended as ScreenHI sponsored delegates - a great opportunity for delegates already working iin the industry to get the opportunity to further their skills and contacts.