Euan Martin
Director,
Theatre Specialist,
Writer
Moray
Right Lines Productions
Morrison's Van
4 x 15 min, radio drama
Northings
The Wedding
Theatre Script
theatrecollective@highland
Who Bares Wins
Theatre Script
Right Lines Productions
Watching Bluebottles
Theatre Script
Right Lines Productions
Illicit
Theatre Script
Right Lines Productions
Whisky Kisses
Theatre Script
Right Lines Productions
The Accidental Death of An Accordionist
Theatre Script
Right Lines Productions/Mull Theatre
About
Euan Martin is a co-director of writer-led theatre company Right Lines Productions, based in Moray Euan and fellow Right Lines director and co-writer Dave Smith first met in the percussion section of Aberdeen electric ceilidh band the Reel Aliens in the mid-80s After many years pursuing other careers, they got together to collaborate as writers on a theatre commission for The Highland Festival in 2001 The interactive comedy ceilidh murder mystery show The Accidental Death of an Accordionist was the result.
The partnership has gone from strength to strength and Right Lines has been responsible for several other successful touring shows, they have also co-ordinated the Hi-Wireless project – an online radio drama series of five 10 minute plays Right Lines contributed Morrison's Van to this project, which broadcast on Northings Website in December 2011 ScreenHI developied HI Wireless further with Right Lines in 2012 to create a mentored environement for budding radio drama writers to have an idea commissioned for online broadcast In addition to writing the scripts for their original theatre shows, Euan and Dave also regularly undertake all aspects of project production including administrative tasks, set-build, graphic design, video work, animation, photography, publicity and promotion.
Morrison's Van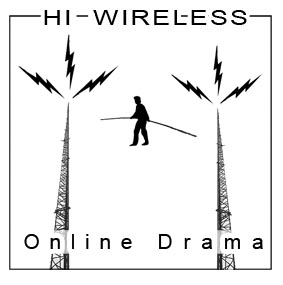 We have provided this area of our website for companies and freelance practitioners that ScreenHI has worked with in the Screen and Broadcast industry based in the Highlands and Islands to showcase, network and profile their work and craft.